SG Cycling sum up SEA Games campaign : We're not perfect yet, but we're making good steps!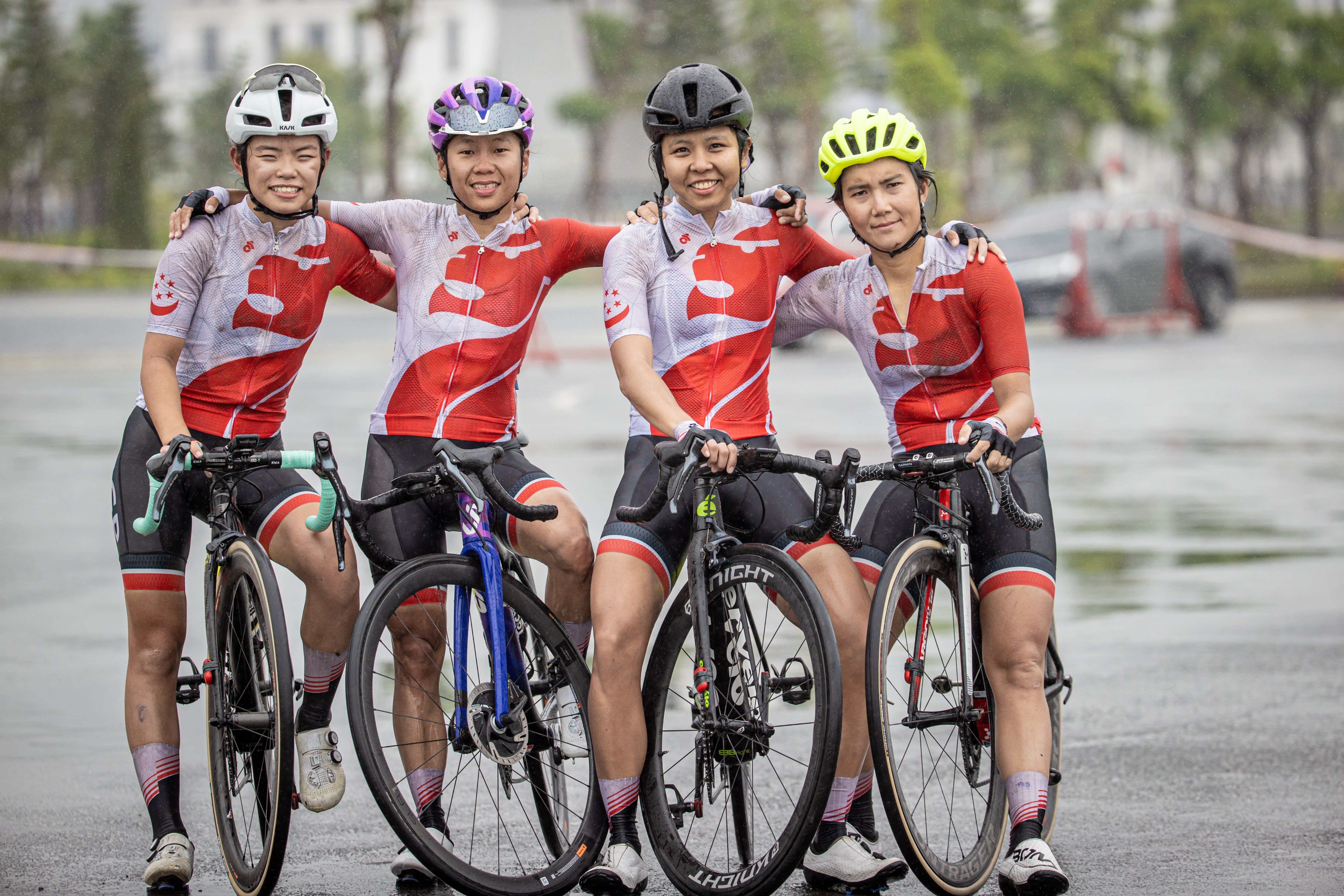 TeamSG (From Left) Elizabeth Liau, Chelsie Tan, Luo Yiwei, and Serene Lee participate in the individual mass start finals on 22 May. Photo Credit: Sport Singapore/ Dyan Tjhia)
By Angelina Dass


Competing in a very wet and rainy series of events at the 31st SEA Games in Hanoi, Team Singapore's cycling squad leaves with two medals, one short of the number they brought home after Manila 2019.
Both medals were clinched in the earlier days of the Games with Luo Yiwei picking up the silver in the women's time trial on 20 May, and Yeo Boon Kiak winning bronze in the men's criterium a day after.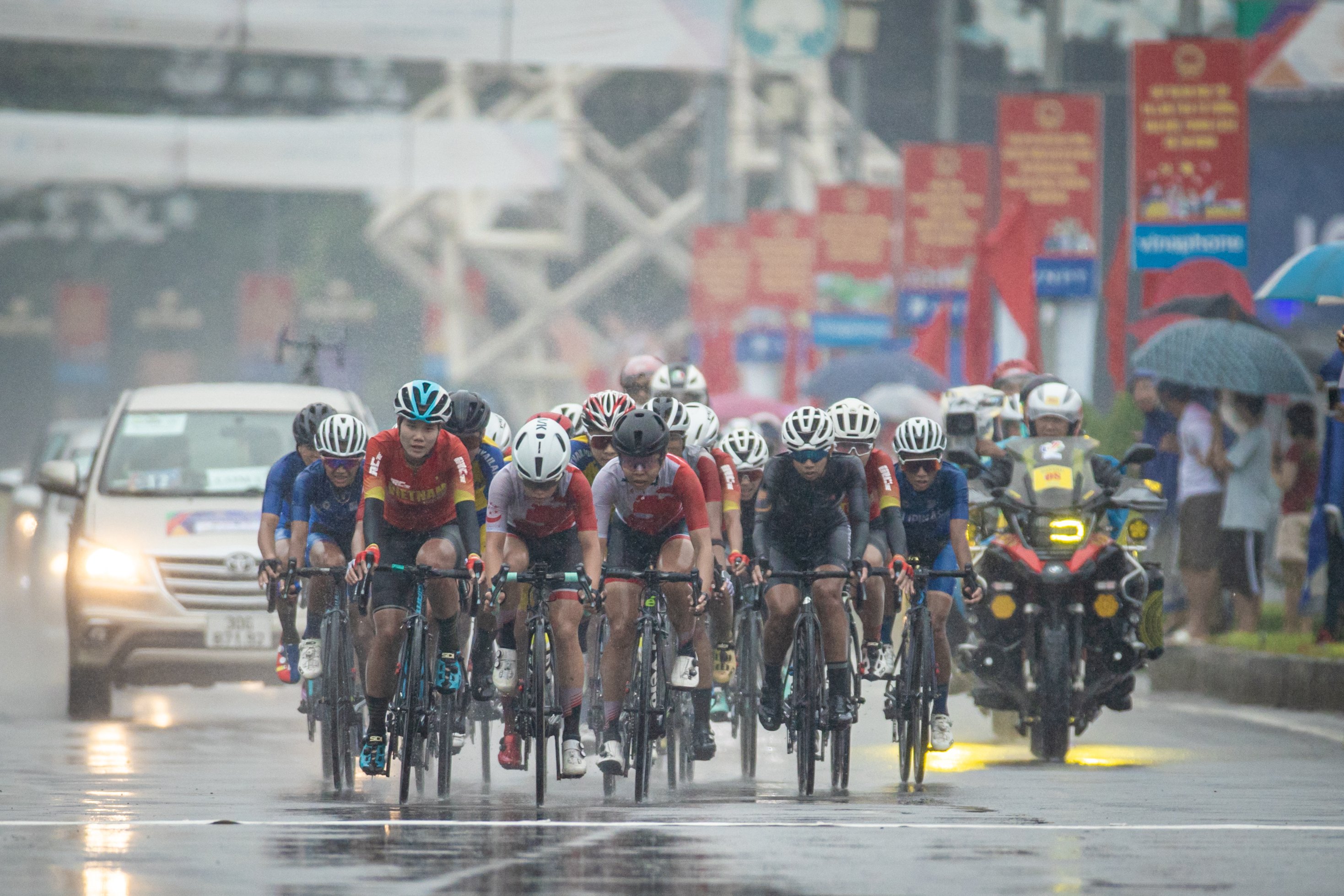 (It was a rainy and wet race from start to finish in the Women's individual mass start finals on 22 May. Photo Credit: Sport Singapore/ Dyan Tjhia)
On the final day of competition on 22 May, Singapore's women cyclists, Chelsie Tan, Elizabeth Liau, Yiwei and Serene Lee, participated in the road individual and team mass start finals held in Hoa Binh City.
Yiwei finished the 88.5km race in 2 hrs 14 mins 34s to place 12th out of 29 participants. Serene crossed the finish line in 16th place just nine seconds after her. Elizabeth placed 21st with a timing of 2:18:25 with Chelsie finishing in 24th place in 2:22:40.
The fastest 3 timings were then taken into account for the team mass start event, where Singapore placed 5th out of six with a combined timing of 6:47:42.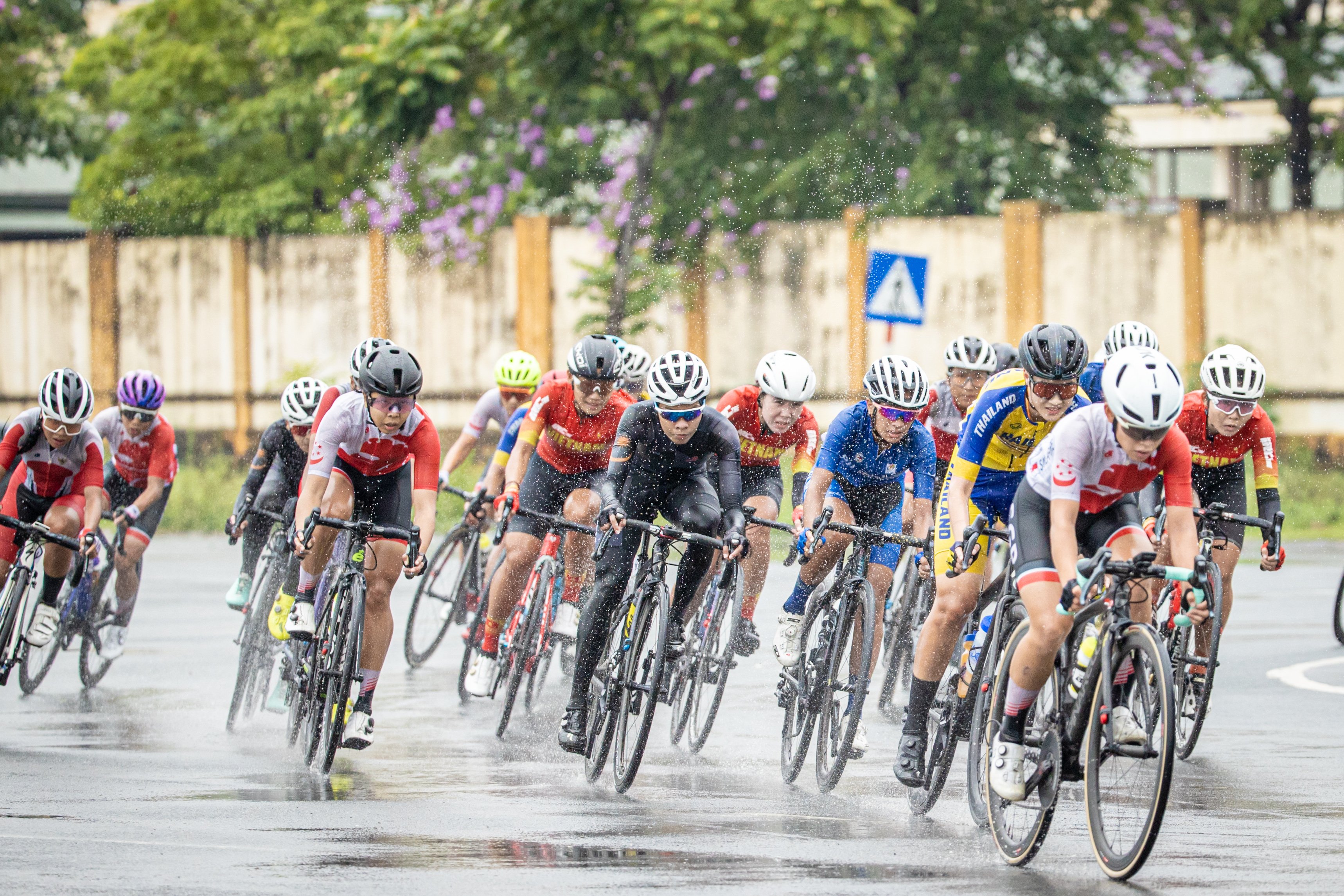 (TeamSG debutant Elizabeth Liau seen executing the team's strategy as she stays at the front of the pack in lap 3. Photo Credit: Sport Singapore/ Dyan Tjhia)
While road cycling is an individual event, team strategy is crucial to the race. The team works together to give the team's identified cyclist (the lead), the best opportunity to clinch a medal.
Yiwei and Chelsie were identified to be Singapore's leads. The team was to then adopt an aggressive strategy, attacking the rest of the peloton at opportune moments in an effort to break away. They were thrown a curveball, when Chelsie had to switch out her bike with another due to a mechanical issue. She could not regain her position after.
Without a dedicated sprinter, the team suffered and were not able to gain ground.
When asked if the squad's performance met their expectations heading into the Hanoi Games, Shayne Bannan, high performance director of the Singapore Cycling Federation (SCF) said, he was focused on everybody understanding the strategy and executing it.
"It's really important you have a process, you have a strategy. That's what you can control. If everybody understands that, everybody believes that, win, lose or draw, everybody has done the right thing," said Bannan.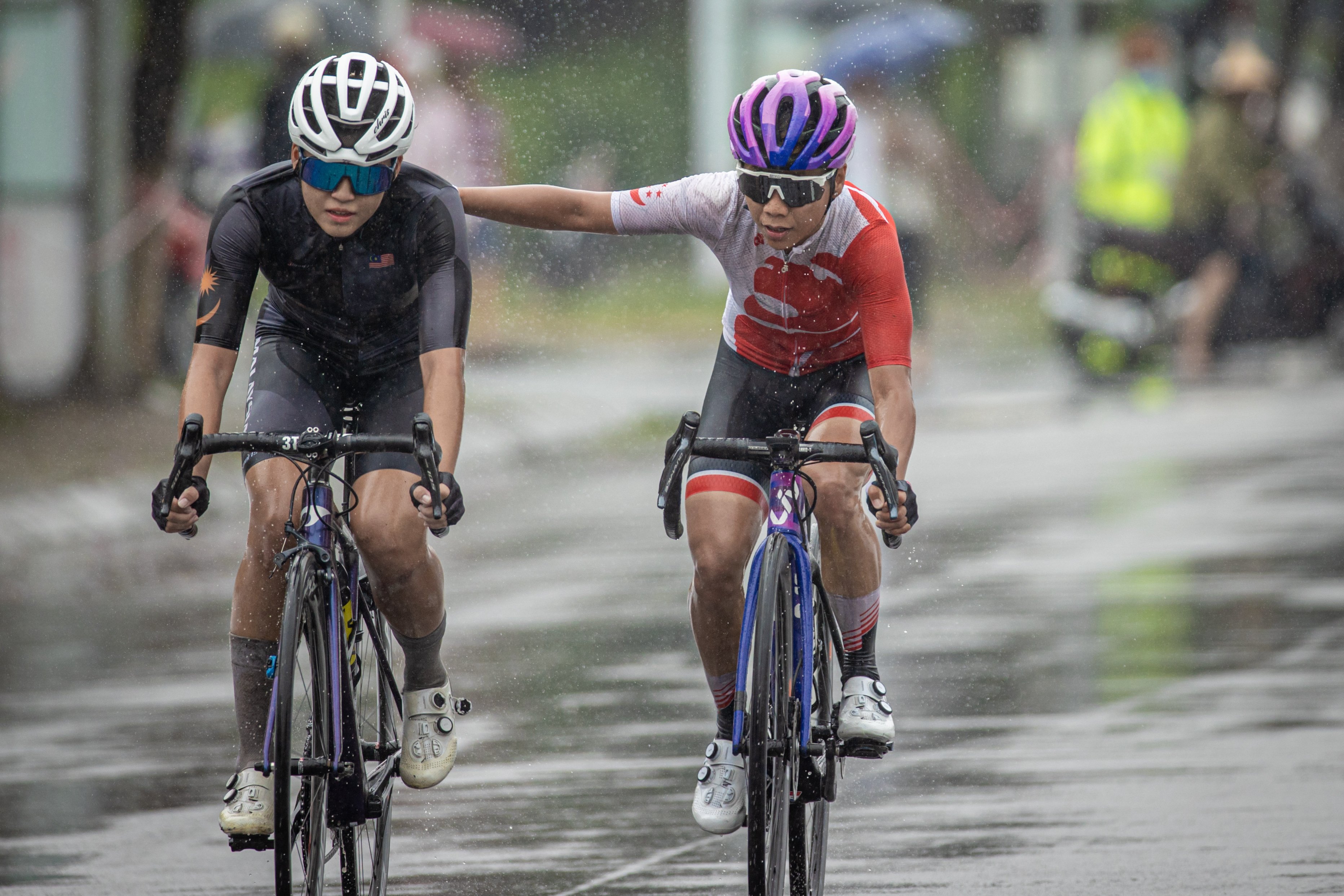 (TeamSG's Chelsie Tan sharing a moment with a Malaysian cyclist, whom she worked with to catch up with the peloton, after she had to switch bicycles due to an earlier crash. Mandatory Credit: Sport Singapore/ Dyan Tjhia)
"I'd say for all our competitions here, I'm very impressed with how everybody has played their roles. The guys raced an almost perfect race yesterday (21 May) and the girls did really well today. For me, as a staff, that's what you work hard for, and instill in the culture and teamwork. We're not perfect yet, but we're making good steps," said Bannan, who joined the SCF in 2021.
Highlighting debutant Elizabeth's performance at the race, Bannan said she executed her role of initiating breakaways "perfectly". He added, despite it being unsuccessful as the team was effectively down to 3 cyclists, the 19-year-old was right up at the front, doing her share of the work at the correct time.
What's next for the squad?
"Bed!," quipped Bannan.
For the latest Team Singapore coverage and news, follow Team Singapore on their social media channels (Facebook, Instagram, TikTok) or visit the official Team Singapore website.