Silver lining for Singapore golfers despite rough build-up for SEA Games!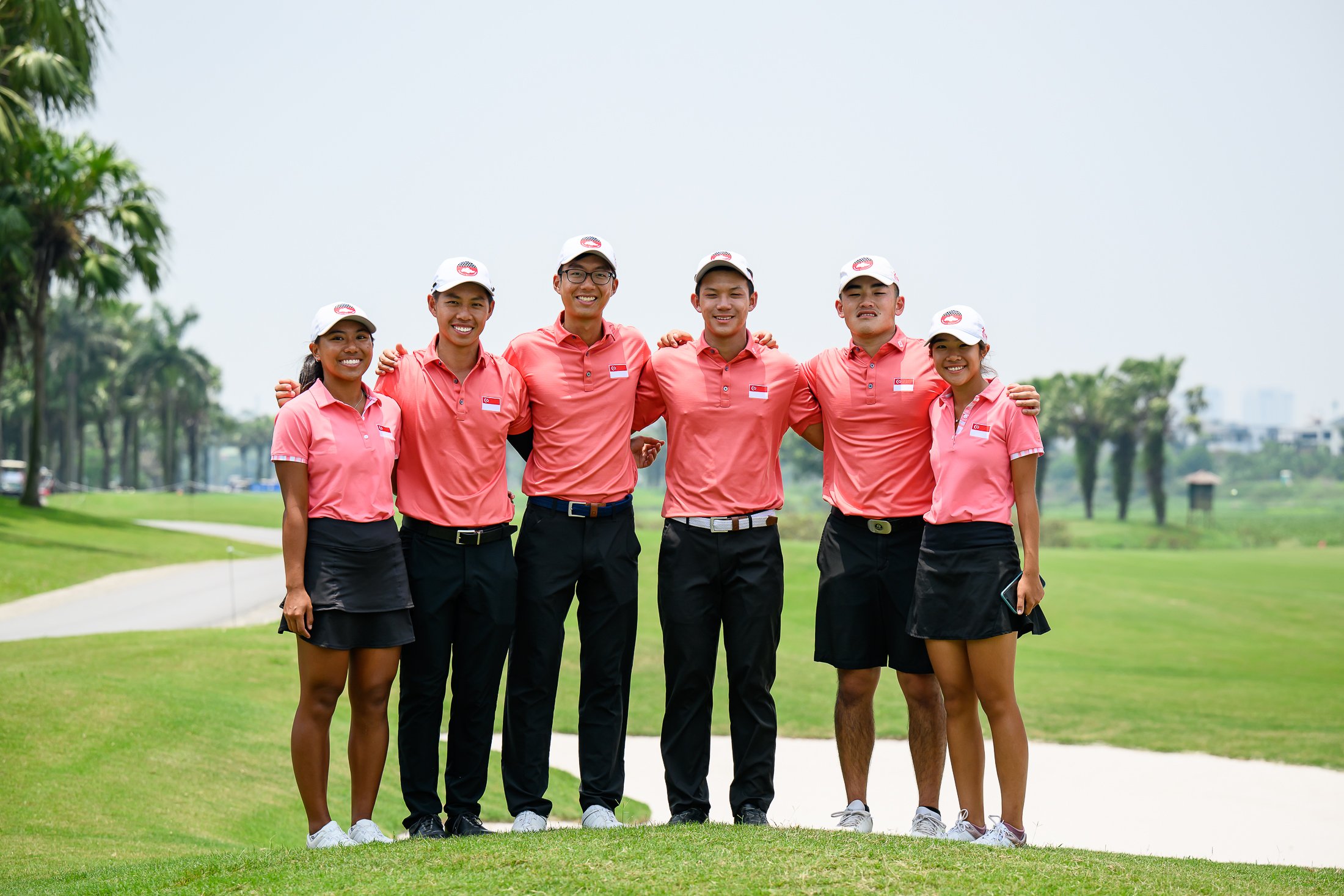 (Team Singapore's Golfers at Hanoi SEA Games. Photo Credit: Sport Singapore/ Andy Chua)
By May Chen

By their own admission, Singapore's golfers' lead-up to the 31st Southeast Asian (SEA) Games was far from ideal.

Defending champion James Leow, who is studying in the United States, was not available for the competition, and Justin Kuk had to pull out at the last minute when he got hit by Covid-19 just before departure.

There were hiccups even after competition started, when Inez Ng had to withdraw from the final round of the women's individual event, also derailed by Covid-19. So to have finished the Games with a silver medal, while fielding a team of young golfers, was a creditable showing.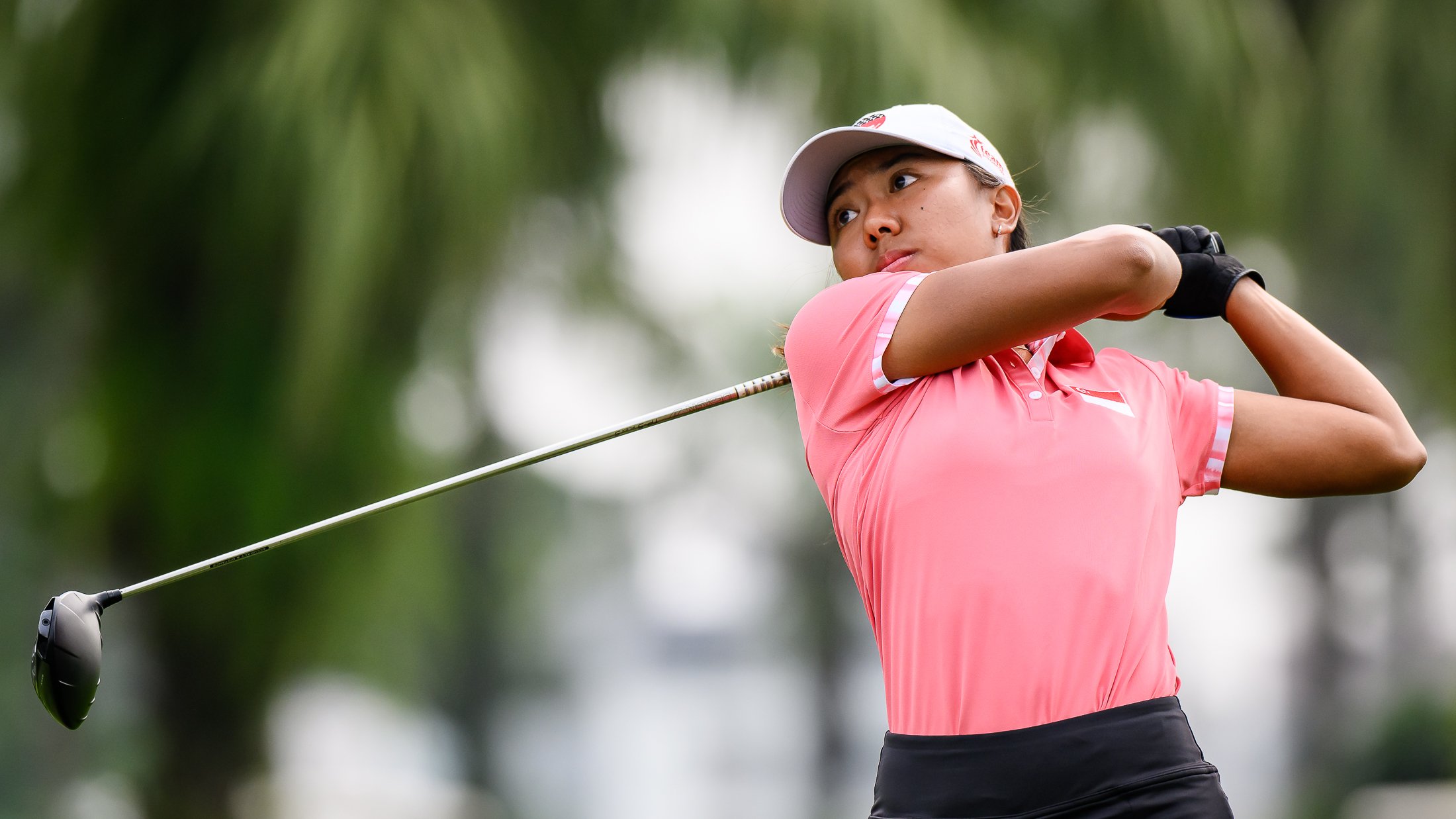 (TeamSG's Aloysa Atienza in action. Photo Credit: Sport Singapore/ Andy Chua)


Aloysa Atienza, 23, won her second-place finish with a 7-under 209 at the Heron Lake Golf Course earlier today (18 May). She was 7 shots behind Natthakritta Vongtaveelap of Thailand, while Jeneath Wong of Malaysia took silver 211.

It made her the first female golfer to win Singapore a medal at the biennial Games, after Koh Sock Hwee's bronze when Singapore hosted the Games in 2015. The last woman to finish on the podium playing at an away Games – on a golf course they may be less familiar with – was Kee Bee Khim's silver at the 1991 Manila Games.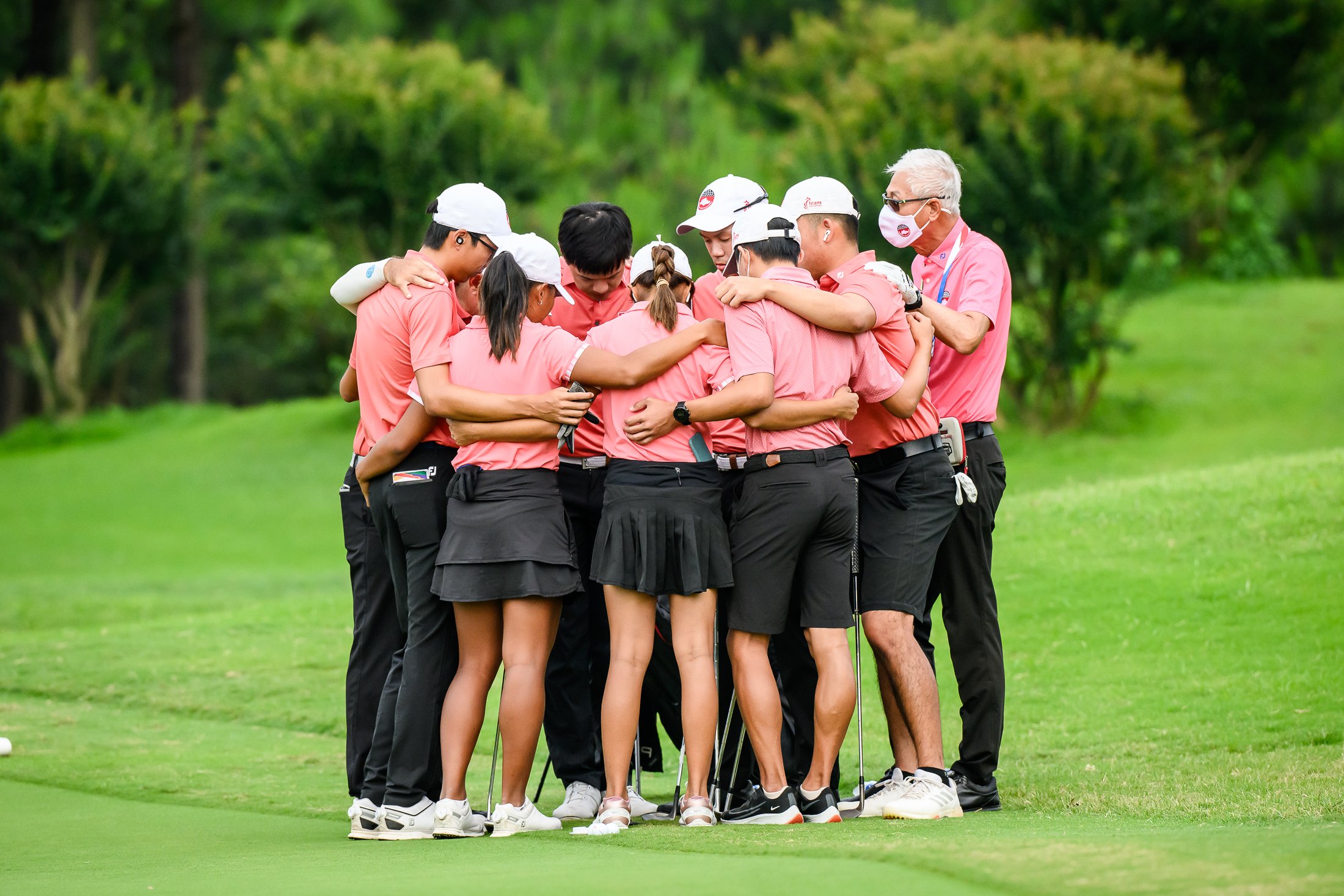 (Team Singapore golfers having a huddle at the end of their SEA Games campaign. Photo Credit: Sport Singapore/ Andy Chua)
Singapore's men's team lost out to Indonesia in the bronze medal playoff on Wednesday (May 18), finishing 4th just outside of the medals.

The women's team also had a near miss, getting beaten by the Philippines in the sudden death playoff, having drawn 1-1.
Said 23-year-old Aloysa, "It's my first SEA games and honestly, my only goal was to just put myself in the best position to win a medal of any colour. I did better than expected and managed to break my own personal best and even shot the course record."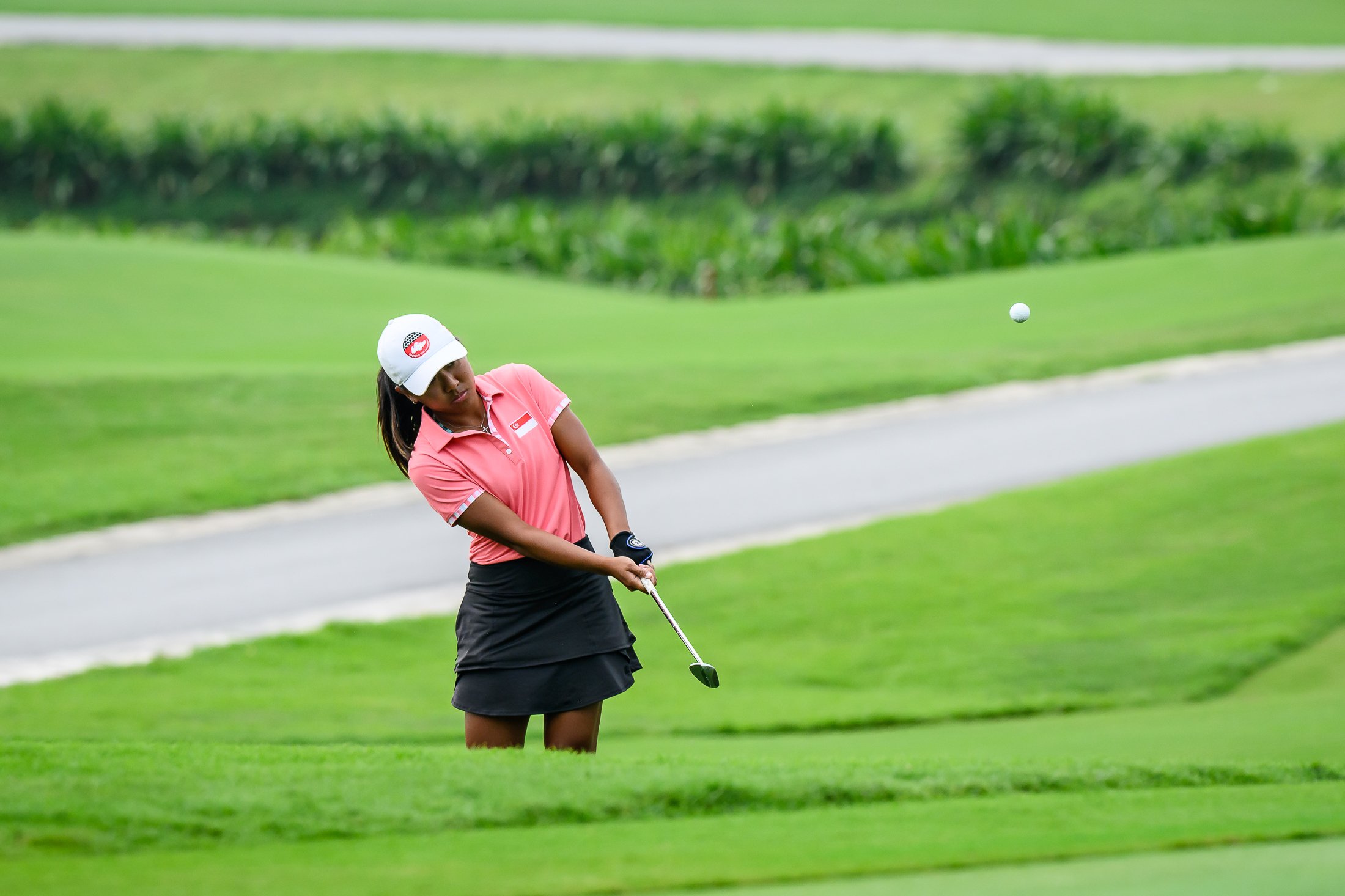 (TeamSG's Aloysa Atienza in action. Photo Credit: Sport Singapore/ Andy Chua)


Her final round of 65 eclipsed the course's previous best of 66.

"Things didn't go my way in the team event and we fell a little short, but I'm still feeling very confident because we left everything out there. We gave it our all. Golf is usually only an individual sport, and this is my first team event for golf. It's really nice to see how I can play golf in a team format. Just seeing everyone come together after every hole and round is very heartwarming."

Having just graduated from university, Aloysa is looking to turn pro in the coming years and this result serves as a confidence booster for her.

"It shows I can put myself in contention overseas too, and not just in local tournaments. To see my efforts and hard work pay off one tournament at a time shows that I'm trending in the right direction."

Team manager Joshua Ho said it is a breakthrough for a medal to come from the women's events, after they finished without silverware at the 2017 and 2019 editions.

He said: "To have Aloysa claim the silver for us is really huge. They really gave it their all. Although they didn't medal (in the team events), the semi-finals and bronze medal matches could've gone either way. They didn't lose it – their opponents won it from them and we're proud of how they fought to the end."
For the latest Team Singapore coverage and news, follow Team Singapore on their social media channels (Facebook, Instagram, TikTok) or visit the official Team Singapore website.