Singapore maintain longstanding regional supremacy, with 21 Swimming Gold medals in Hanoi!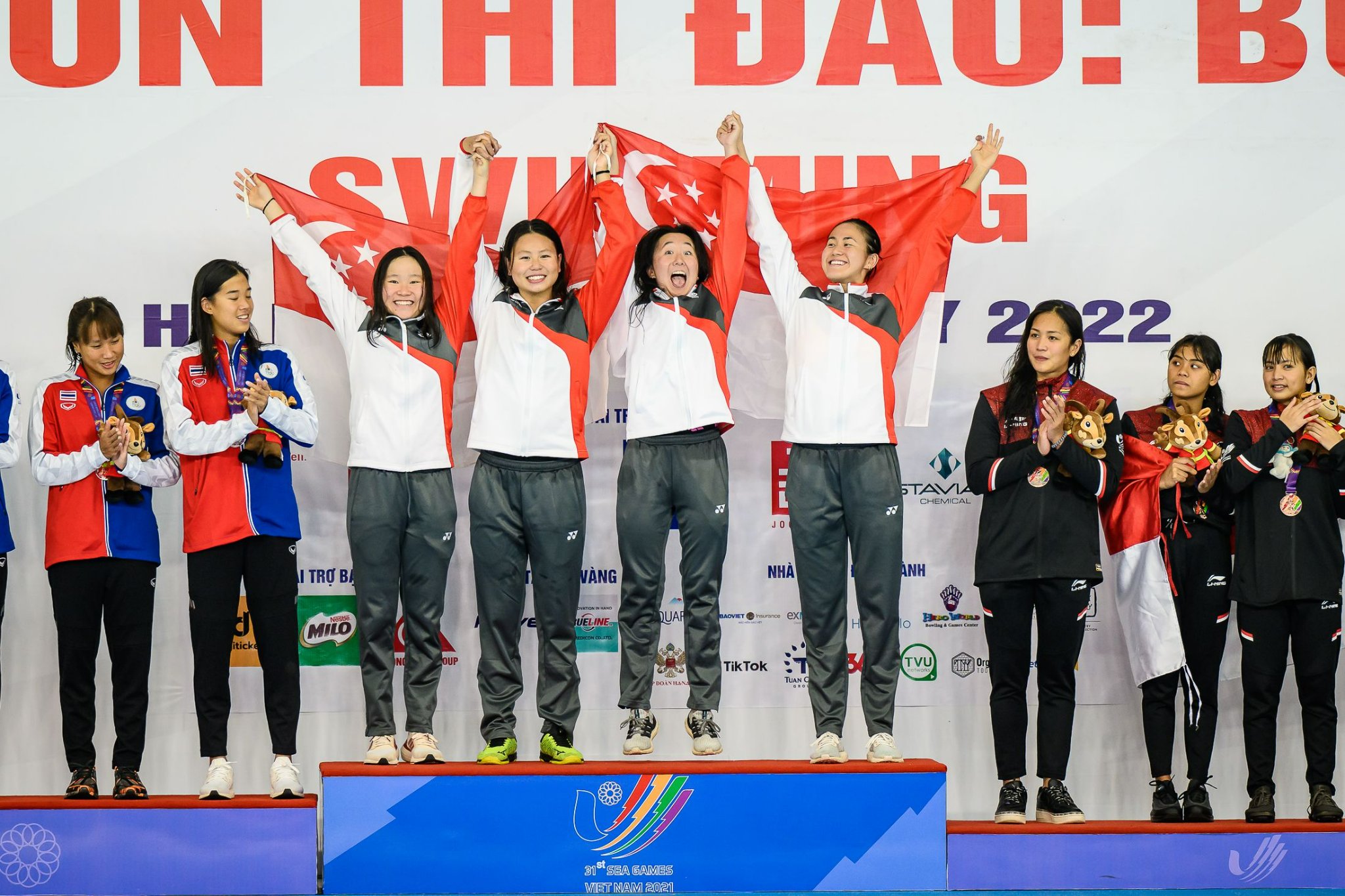 (TeamSG's Women's 4 x 200m freestyle quartet of Gan Ching Hwee, Jing Wen, Quah Ting Wen and Christie Chue. Photo Credit : Sport Singapore/Andy Chua


By May Chen

By touching home first in 21.93 seconds in the men's 50m freestyle, swimmer Teong Tzen Wei achieved not just a gold medal, national record and SEA Games record.

He also became the first Singaporean to dip below 22 seconds in the fastest of all swim events, earning for himself precious self-affirmation that he belonged with the world's best!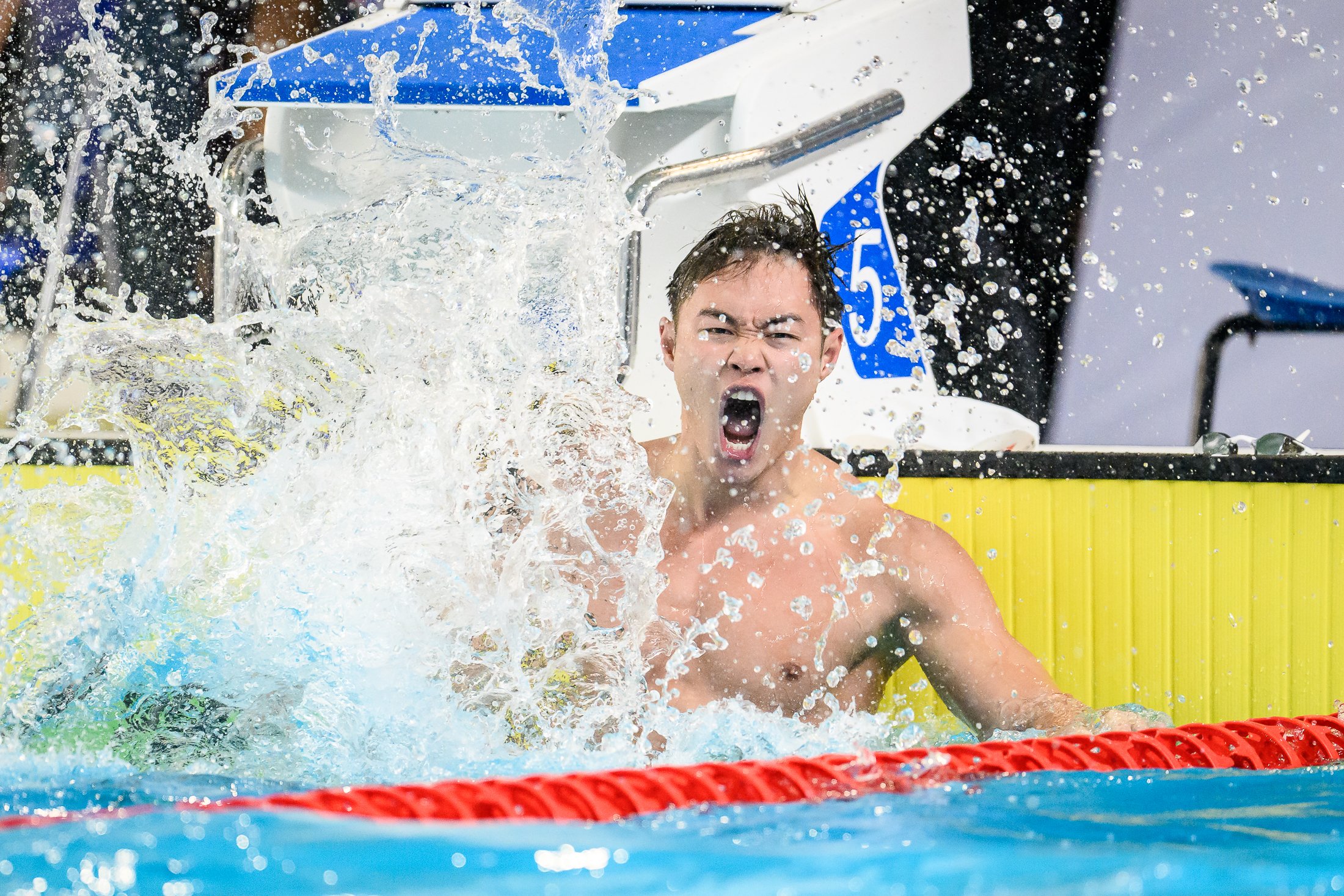 (TeamSG's Teong Tzen Wei wins 50m Freestyle Gold in Games record time! Photo Credit: Sport Singapore/ Andy Chua)
The weight of the moment clearly had great significance for Tzen Wei, who took pause before he took questions from the media. When asked what it meant to put in a result like that, he said: "It's a dream. A lifelong dream that I had when I was a kid, gave up (on) when I was in junior college… It feels like miracles do happen."

His time is the second fastest clocked in Asia so far this year, just 0.02 seconds behind Japan's Shinri Shioura. But even though only a few minutes had passed since his record-breaking race, Tzen Wei was already quick to look ahead.

He said: "It's a big moment for me. I'll soak it in (and) move on, so that I can achieve better things in the future. I move forward. My next question is just how I can go faster. If you ever get satisfied with where you are, you just stagnant."

His gold is part of the day's haul of 4 gold, 2 silvers and 2 bronzes at the My Dinh Water Sports Palace.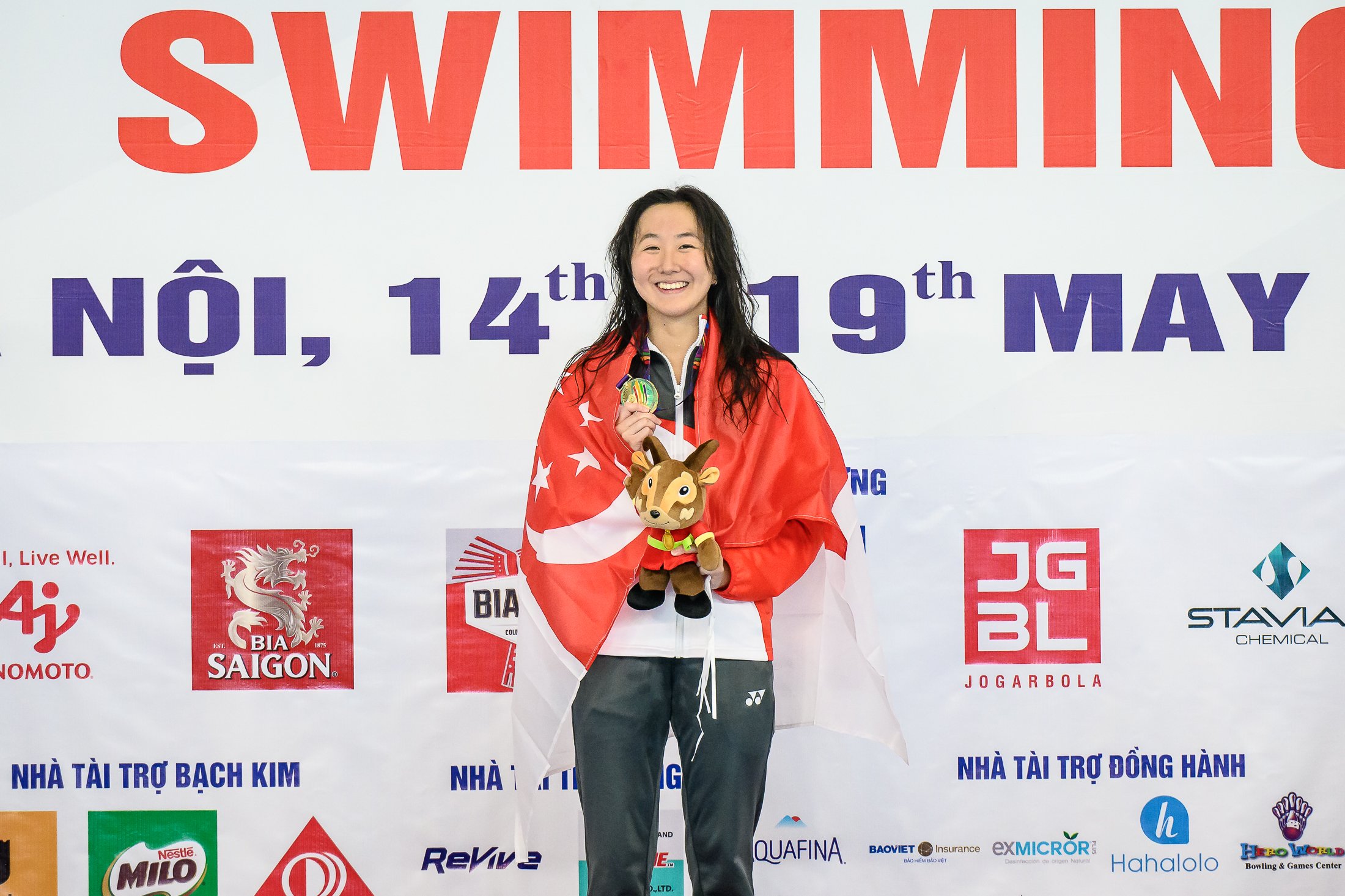 (TeamSG's Quah Jing Wen wins 100m Fly Gold. Photo Credit: Sport Singapore/ Andy Chua)


Other gold medals came through Letitia Sim (women's 100m breaststroke), Quah Jing Wen (women's 100m butterfly), and the women's 4x200m freestyle quartet of Gan Ching Hwee, Jing Wen, Quah Ting Wen and Christie Chue.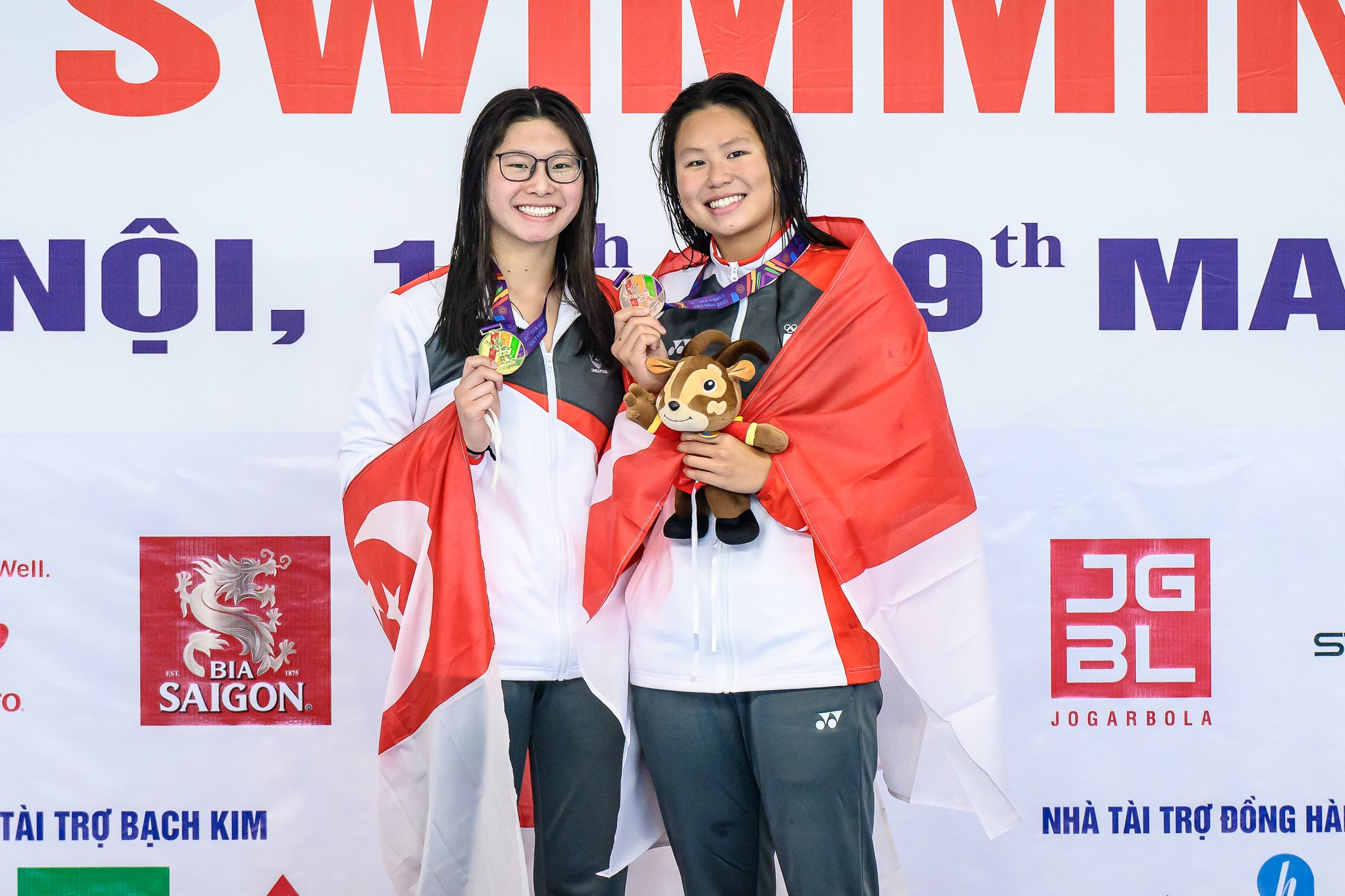 (Letitia finished first in the 100m breast with a time of 1:08.79, while teammate Christie Chue finished 3rd in a time of 1:10.29. Photo Credit : Sport Singapore/Andy Chua)
Jonathan Tan was second in the men's 50m freestyle, while Ting Wen also won silver in the women's 100m fly. Chue and Ong Jung Yi won bronzes in the women's 100m breaststroke and men's 200m fly respectively.

Overall, Singapore swimmers continued their dominance of the SEA Games competition, finishing top of the medal tally with 21 gold, 11 silvers and 12 bronze medals.

Jing Wen, in particular, is the team's most successful with 6 golds medals – three from individual events and the remaining from relays. She said: "I personally feel that this meet, I'm on the up and up. The past four years I feel like I've been stagnant and not making any progress. I do truly believe that at this meet I showed just a little bit of what I am capable of, and it's very comforting to know that I'm still improving and I'm on the way to achieving my goals."

It may not have topped their best-ever showing – Singapore won 23 golds at the last Games in Manila – but in national head coach Gary Tan's eyes, his charges had achieved more than he had hoped for in what he described as the "most challenging SEA Games" he has been through.

Said the Head Coach himself, a former national swimmer and two-time Olympian: "We could've hit 25 (gold medals), or we could've hit 12. We didn't know what to expect. 21 (gold) is a nice number to have. I'm really pleased with how the swimmers have performed. Coming off a meet like that with 4 national records, 3 Games records… is something that's quite amazing."
For the latest Team Singapore coverage and news, follow Team Singapore on their social media channels (Facebook, Instagram, TikTok) or visit the official Team Singapore website.