Team SG's Noah Lim claims his 2nd Ju-jitsu SEA Games Gold in 3 years!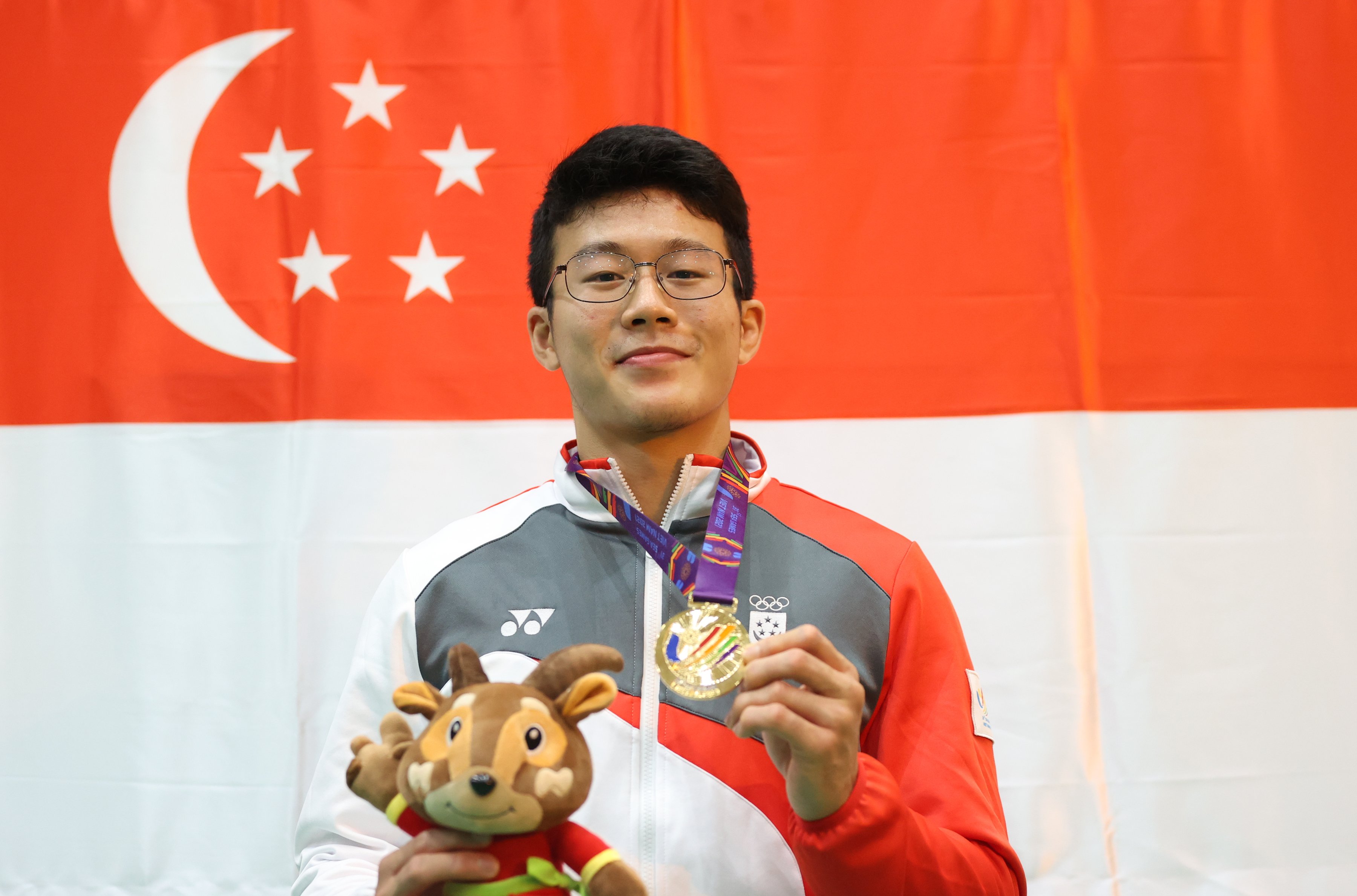 (TeamSG's Noah Lim celebrates his Gold medal in the Under 69kg category. Photo Credit: Sport Singapore/ Jeremy Lee)
By Angelina Dass


19-year-old Noah Lim has done it again!
On 15 May in Hanoi, the Team Singapore Ju-jitsu player won his second consecutive Gold medal at the SEA Games. This time, he beat Malaysia's Adam Akasyah by submission in the Under-69kg category.
He first made the headlines, when he clinched the Gold medal at Manila 2019, at the age of 17. Back then, he took down Thailand's Suwijak Kuntong in the Men's U62kg final on his Games' debut. 3 years on and Noah did not expect a walk in the park at this year's edition as he made the switch to the heavier and "toughest" division at this Games, as Lim calls it.
"In the previous SEA games, my brother Paul competed in this division and won the bronze after a very close match. In my opinion, this is the toughest division with stronger opponents," he said.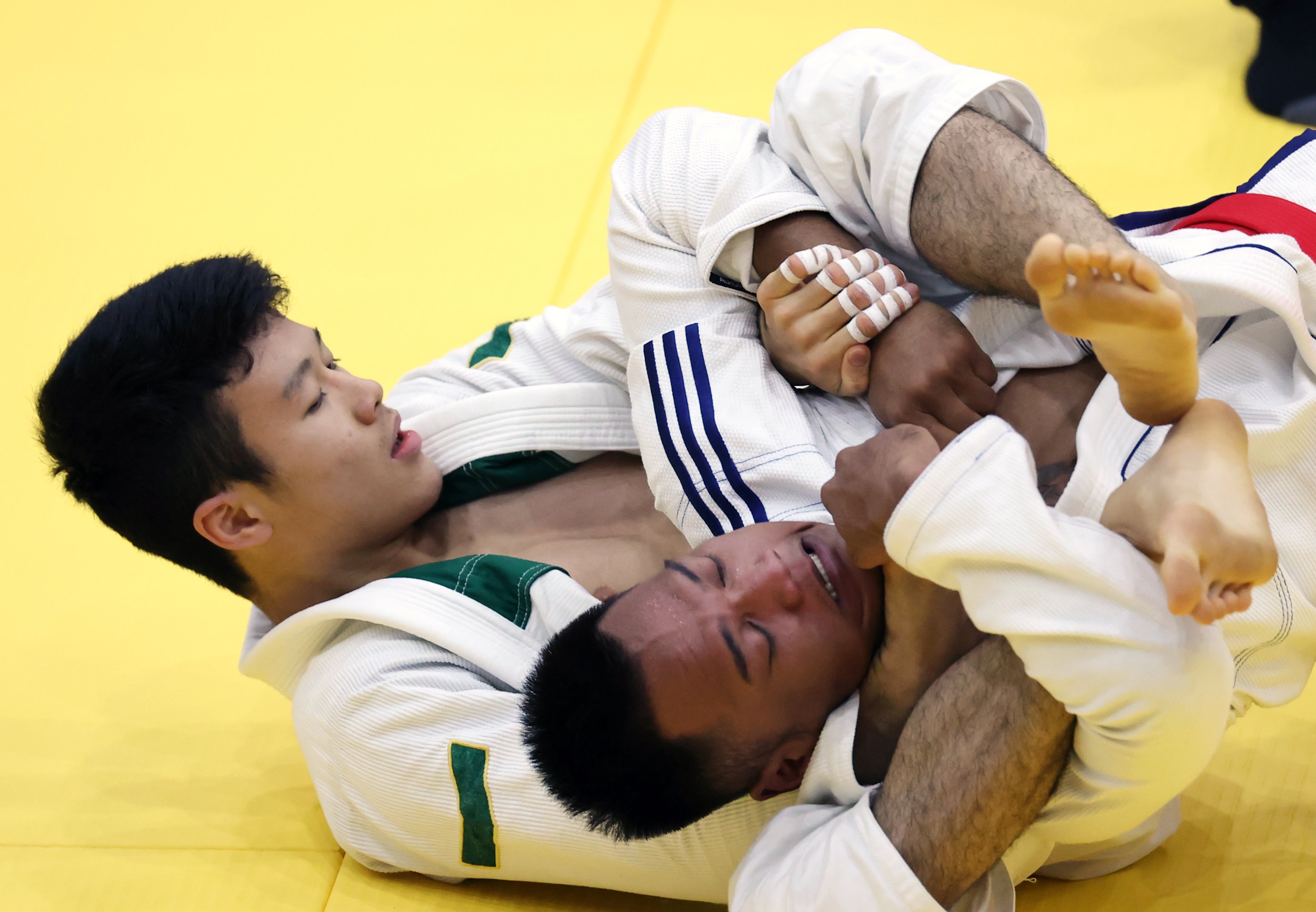 (TeamSG's Noah Lim in action against Indonesia. Photo Credit: Sport Singapore/ Jeremy Lee)
It was also a challenge preparing for the Games as the younger Lim is currently serving National Service (NS). Coupled with Covid-19 restrictions in play at that time, it was very difficult to train and the son of a Chess International Master looked to maximise every opportunity he had.
"Nobody works harder than Noah. He trains two to three times a day, every day, and still completed his duties in NS," said Jack Tran, a former national athlete and current Team Manager.
"I thought his performance was amazing. Being his friend, teammate and team manager, I've seen how hard he works everyday. He deserves this medal 100%".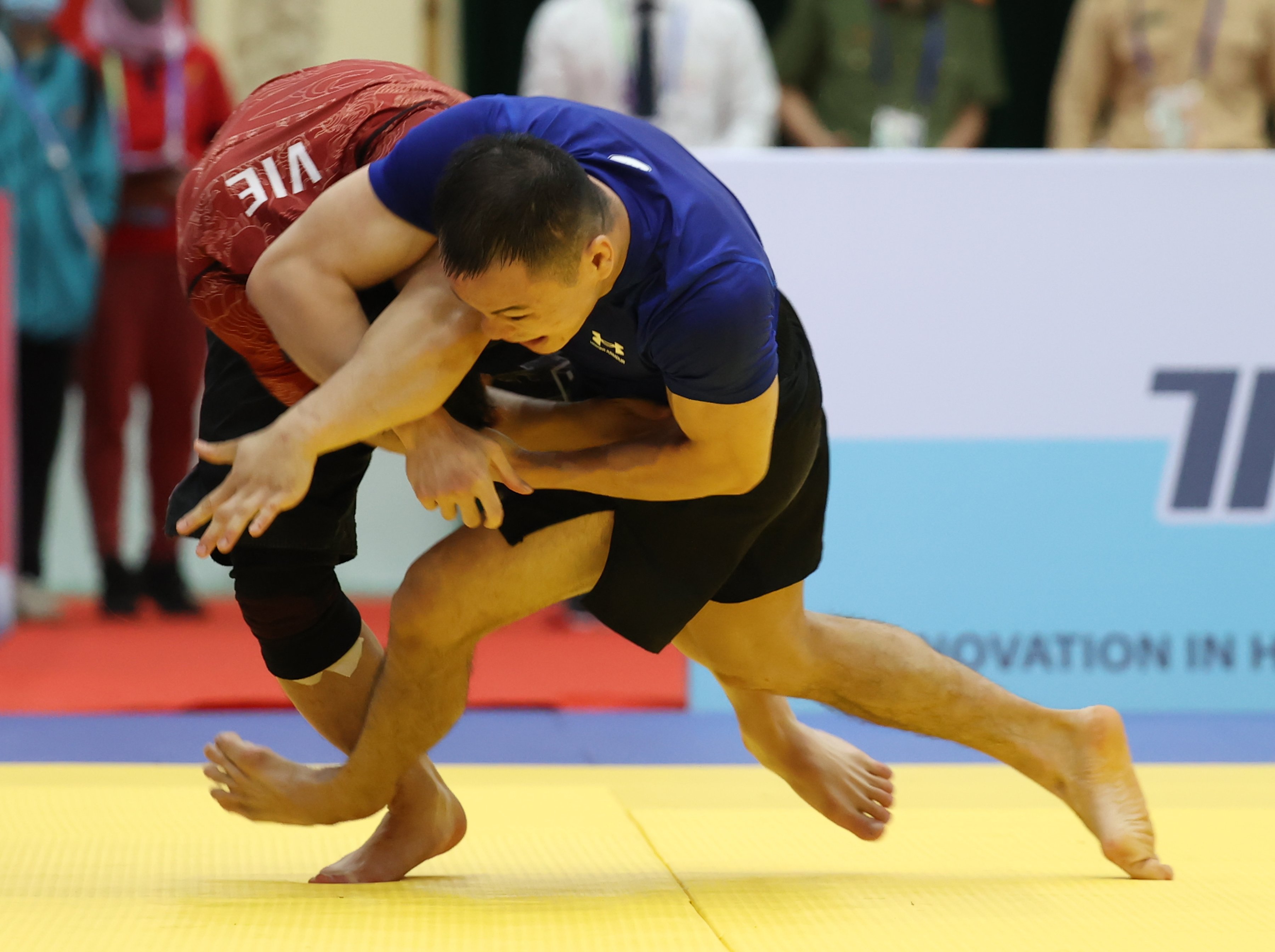 (TeamSG's Silver medallist Tang Yong Siang in action. Photo Credit: Sport Singapore/ Jeremy Lee)
Noah's counterpart Tang Yong Siang, who also goes by Garie, picked up a Silver medal in the Under-56kg category. The former professional Mixed Martial Arts athlete, put up a good showing against Vietnam's Hong Son Dao, but lost by the referee's decision.
"(I am) slightly disappointed because I didn't get the gold medal. But I am more motivated than ever to get back to work on my game. I'm happy with my performance today because I've shown that I am on par with and can also beat the best guys around the region," said Garie.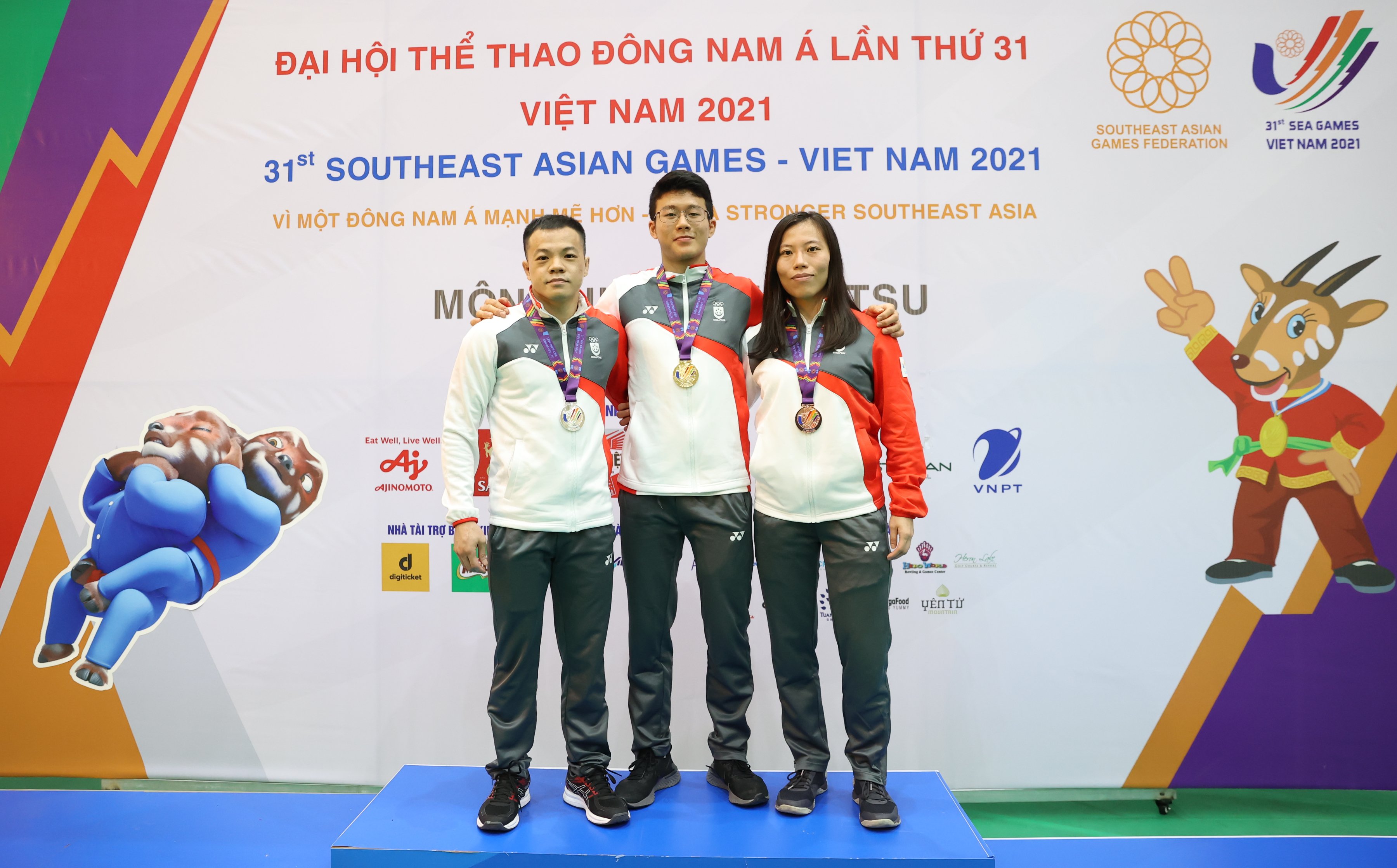 (TeamSG's Ju-jitsu squad closes this edition of the Games with three medals - a Gold, Silver and Bronze. Mandatory Credit: Sport Singapore/ Jeremy Lee
Together with Fiona Toh's bronze medal in the Women's U62kg category on 14 May, TeamSG's Ju-jitsu wraps up its campaign in Hanoi with a total of 1 Gold, 1 Silver and a Bronze.
Meanwhile, here's a recap of Sport Singapore's interview with our Ju-jitsu players just days before their departure to Hanoi. On the pre-taped Zoom chat, SportSG's Raj Kumar spoke to Noah Lim, Kimberly Cordeiro, Garie Tang, Fiona Toh and Teh May Yong, about their preparations, Covid-19 challenges, plans for post-SEA Games etc (See Interview Below)
For the latest Team Singapore coverage and news, follow Team Singapore on their social media channels (Facebook, Instagram, TikTok) or visit the official Team Singapore website.