TeamSG claim long-awaited SEA Games medals in golf, athletics, while others wrap up successful outing!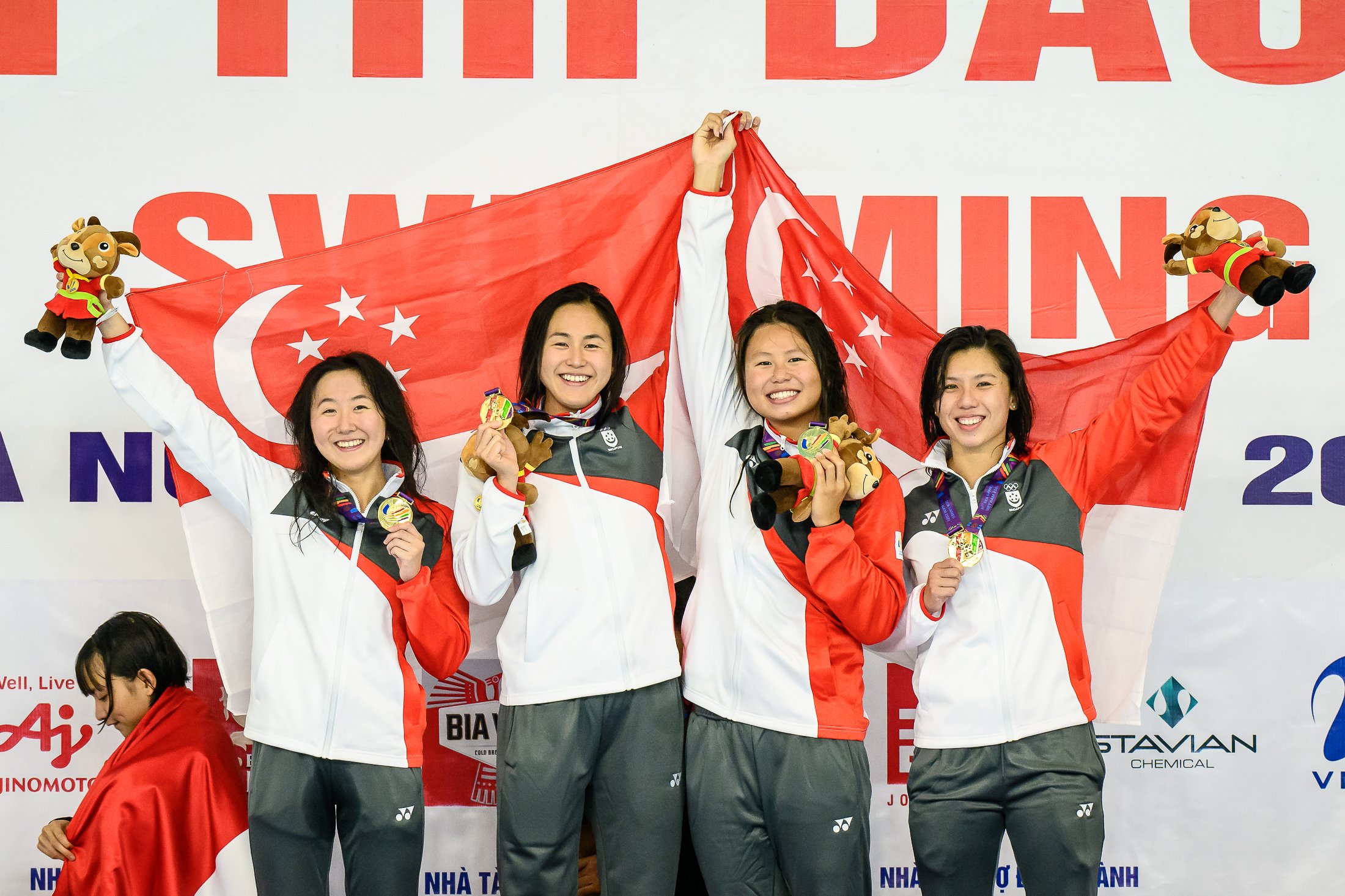 Singapore's (from Right) Amanda Lim, Christie May, Quah Ting Wen and Quah Jing Wen in action. Photo Credit: Sport Singapore/ Andy Chua
By May Chen
"Super Sunday" for Singapore at the Hanoi SEA Games, brought with it success across a variety of sports. For some, it was silverware that had been decades in the waiting.
On Day 3 at the 31st SEA Games, Team Singapore raked in 6 Gold, 11 Silver and 9 Bronze medals. And the Republic (at start of Day 4) is standing in 6th place on the medal standings with 15 Gold, 21 Silver and 22 Bronzes.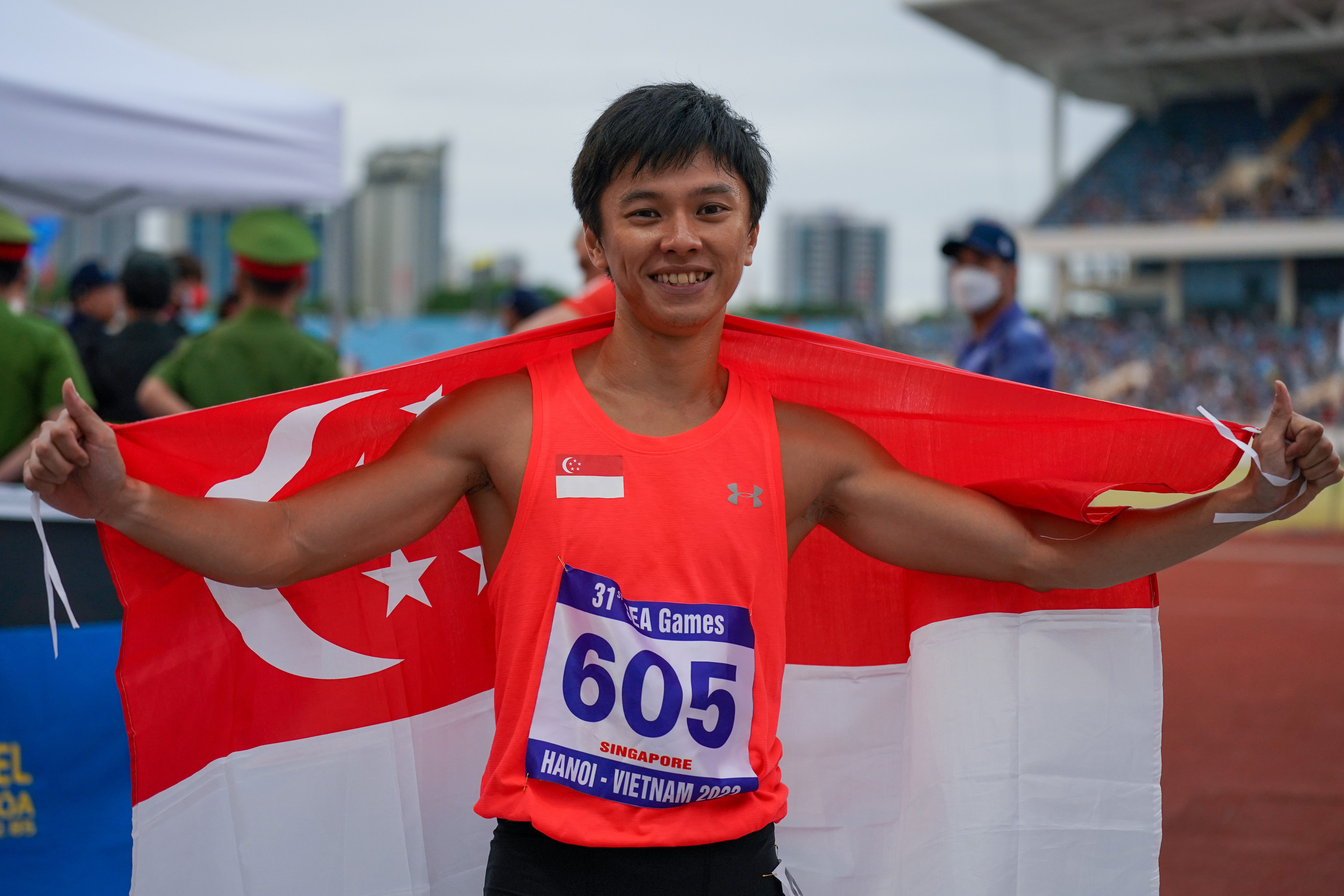 (TeamSG's Tan Zong Yang takes Bronze in Men's 400m Final. Photo Credit: SNOC/ Samuel Ang)

First men's 400m track and field medal since 1975
Not since Cheah Kim Teck at the 1975 Southeast Asian Peninsular Games has Singapore won a men's medal in the 400m. That changed when Tan Zong Yang clocked 47.46 seconds to take bronze at the My Dinh Stadium to win Singapore's first piece of silverware in this event in 47 years.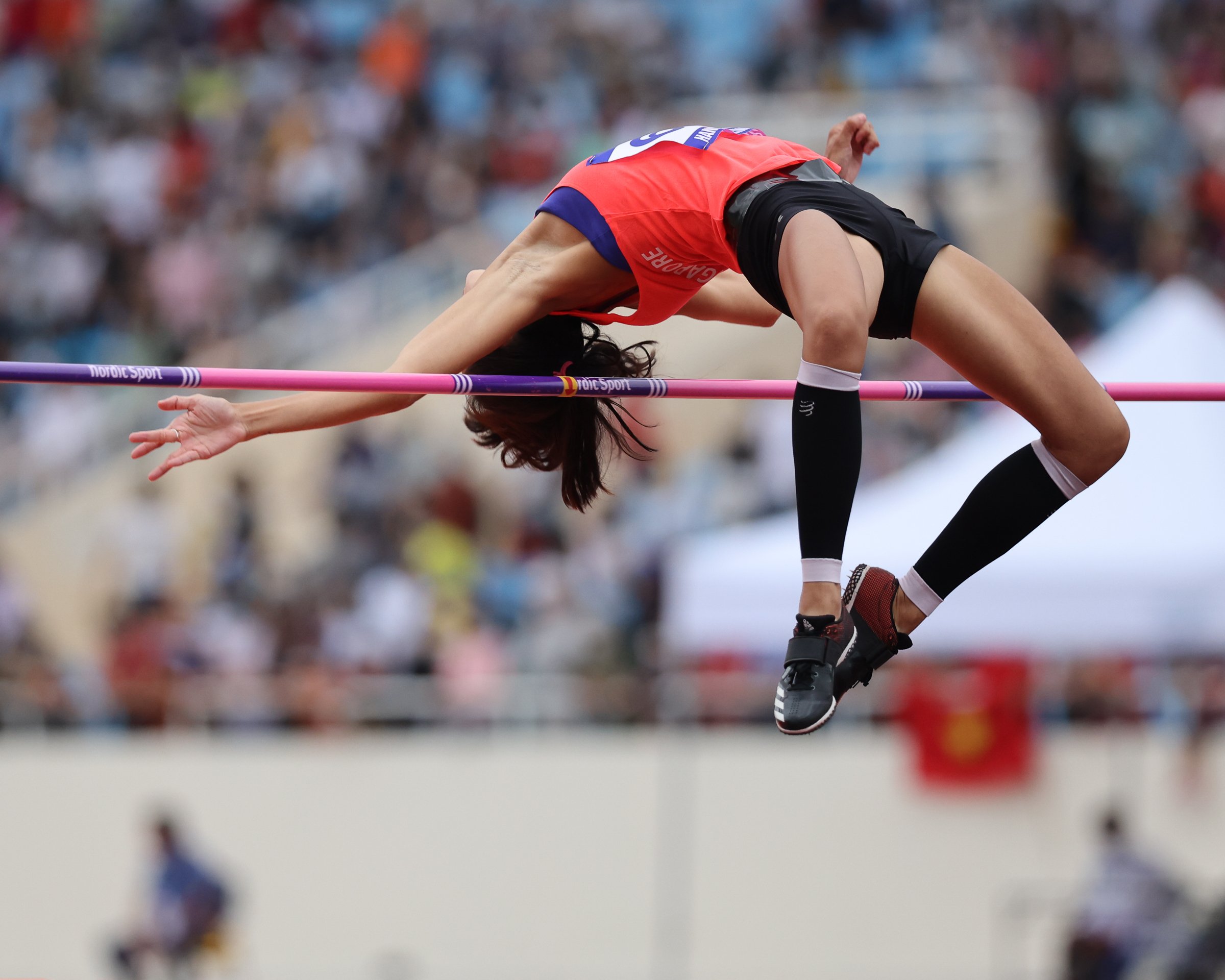 (Michelle Sng won silver. Photo Credit: Sport Singapore/Stanley Cheah)

High jump veteran Michelle Sng followed up with a silver, clearing 1.75m. This is her third medal in this event at the SEA Games.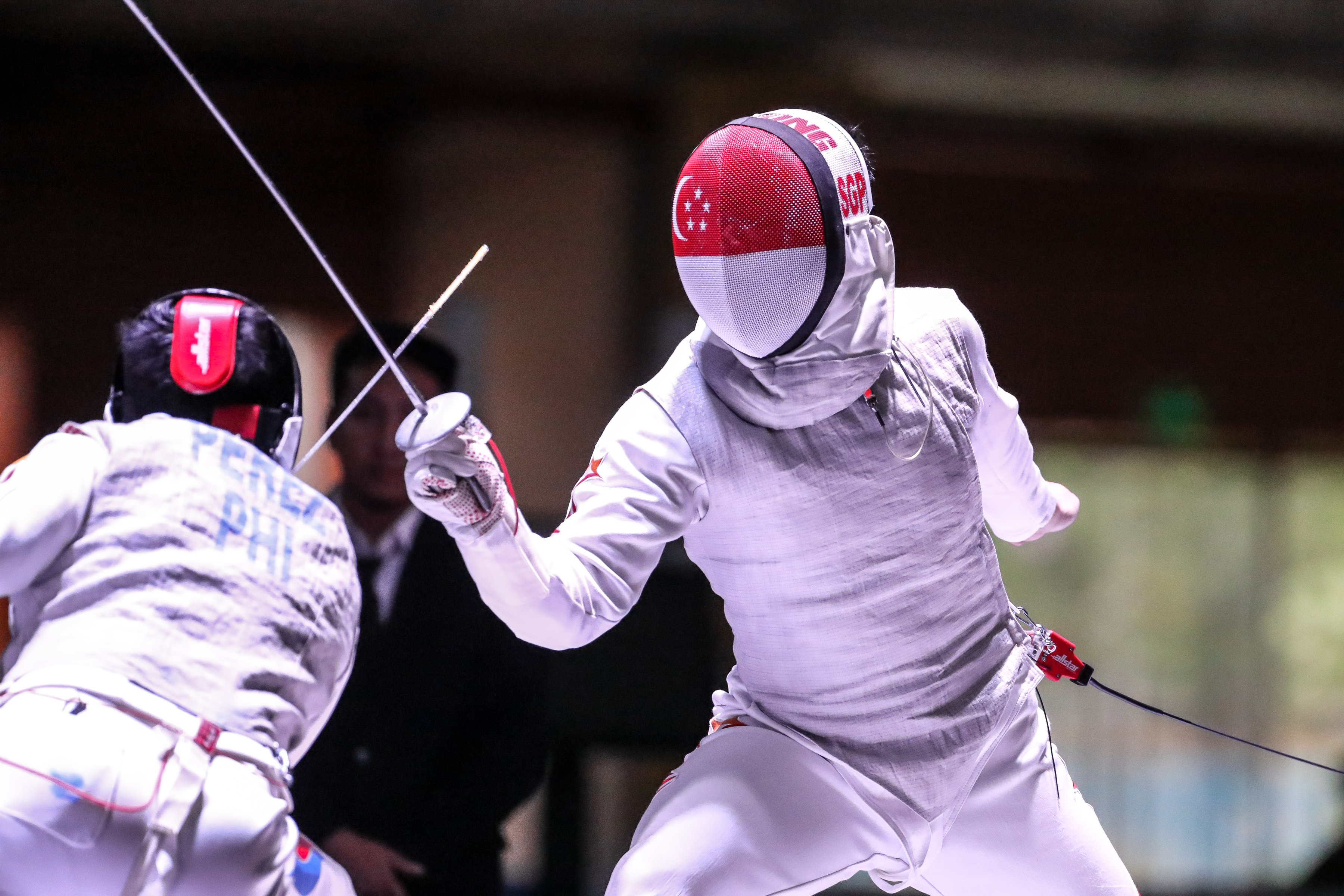 (TeamSG's Jonathan Au Eong in action. Photo Credit: SNOC/ Kelly Wong)
Fencers continue success with historic foil gold and sabre medals

Jonathan Au Eong's celebration was telling of the significance of his win. He beat Nathaniel Perez Mangubat of the Philippines 15-7 to win Singapore's first men's individual foil gold at the SEA Games.

In the women's individual sabre event, Jessica Ong took silver after she lost 11-5 to Vietnam's Bu Thi Thu Ha. Teammate Jolie Lee took bronze in the same event.

Swimmers cruise to another 4 more gold medals!

Singapore swimming had another triumphant day on their second day of competition, picking up another four gold, three silvers and two bronze medals.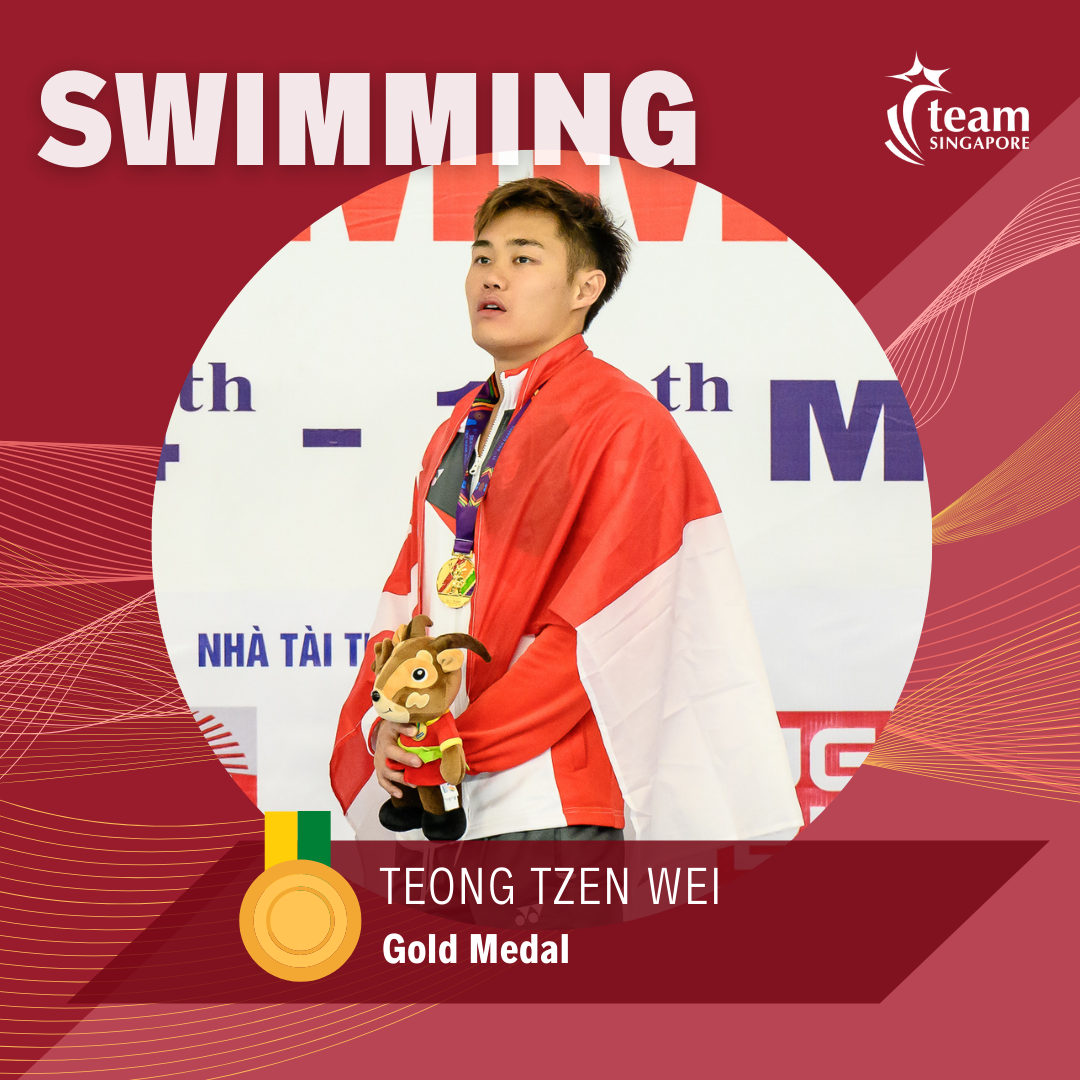 (Image Design Credit : Team Singapore)

It included a new Games record from Teong Tzen Wei, who clocked 23.04 seconds in the men's 50m butterfly to win gold in a new personal best.

The Republic's other victories came through Gan Ching Hwee in the women's 800m freestyle (8:42.60), Quah Zheng Wen (49.57s) in the men's 100m freestyle and our quartet of Amanda Lim, Christie Chue, Quah Jing Wen and Quah Ting Wen in the women's 4x100m freestyle relay (3:45.71).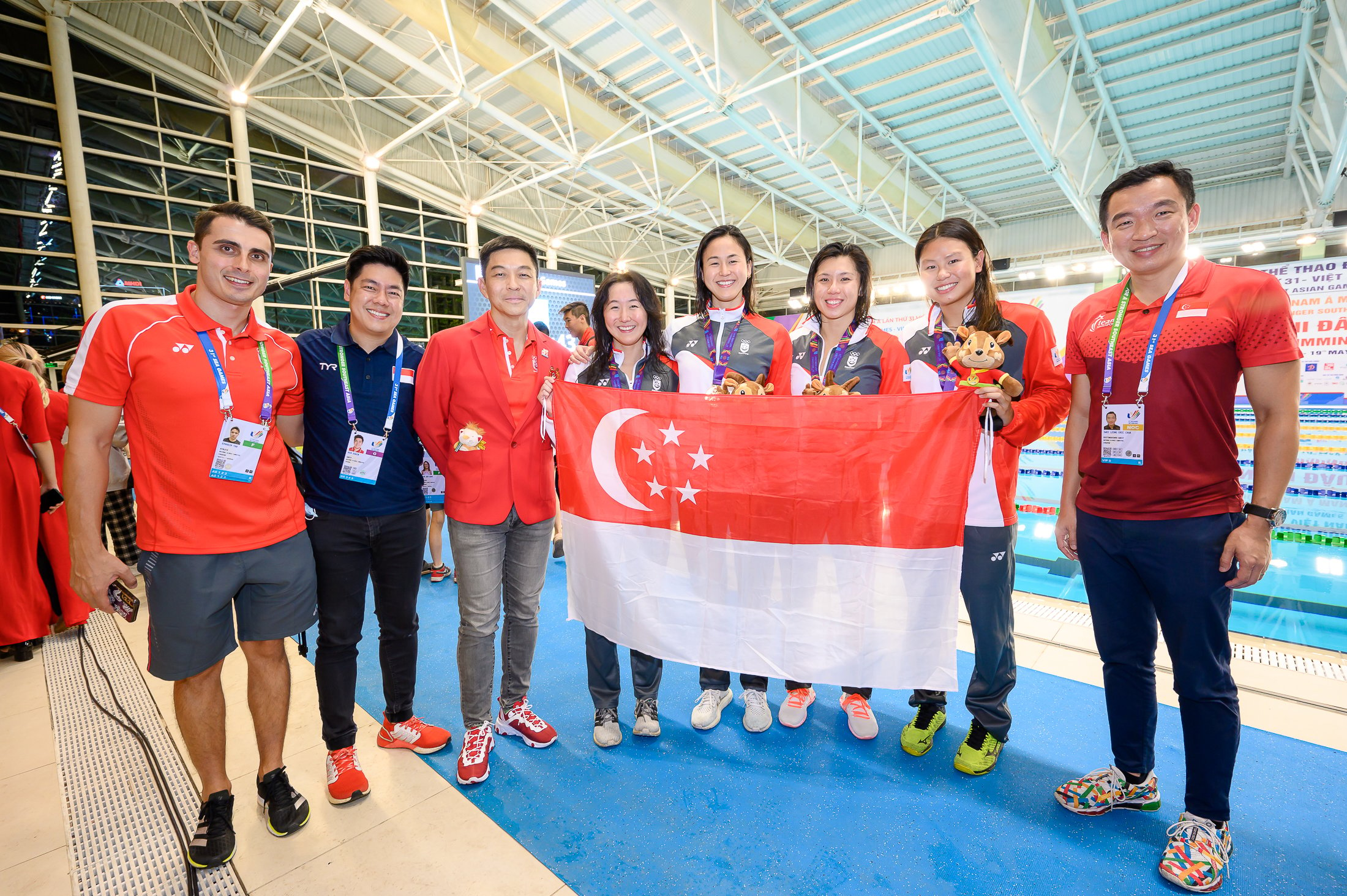 TeamSG Gold medallists (holding national flag) are Quah Jing Wen, Quah Ting Wen, Amanda Lim & Christie May. Photo Credit: Sport Singapore/ Andy Chua

Jonathan Tan took silver in the 100m freestyle (50.14s), and Mikkel Lee clocked a new personal best of 23.67s for silver in the 50m butterfly. Christie Chue and Letitia Sim won silver and bronze in the women's 200m breaststroke, clocking 2:31.89 and 2:31.97 respectively. Ashley Lim also posted a new personal record of 8:58.98 to win bronze in the women's 800m freestyle event.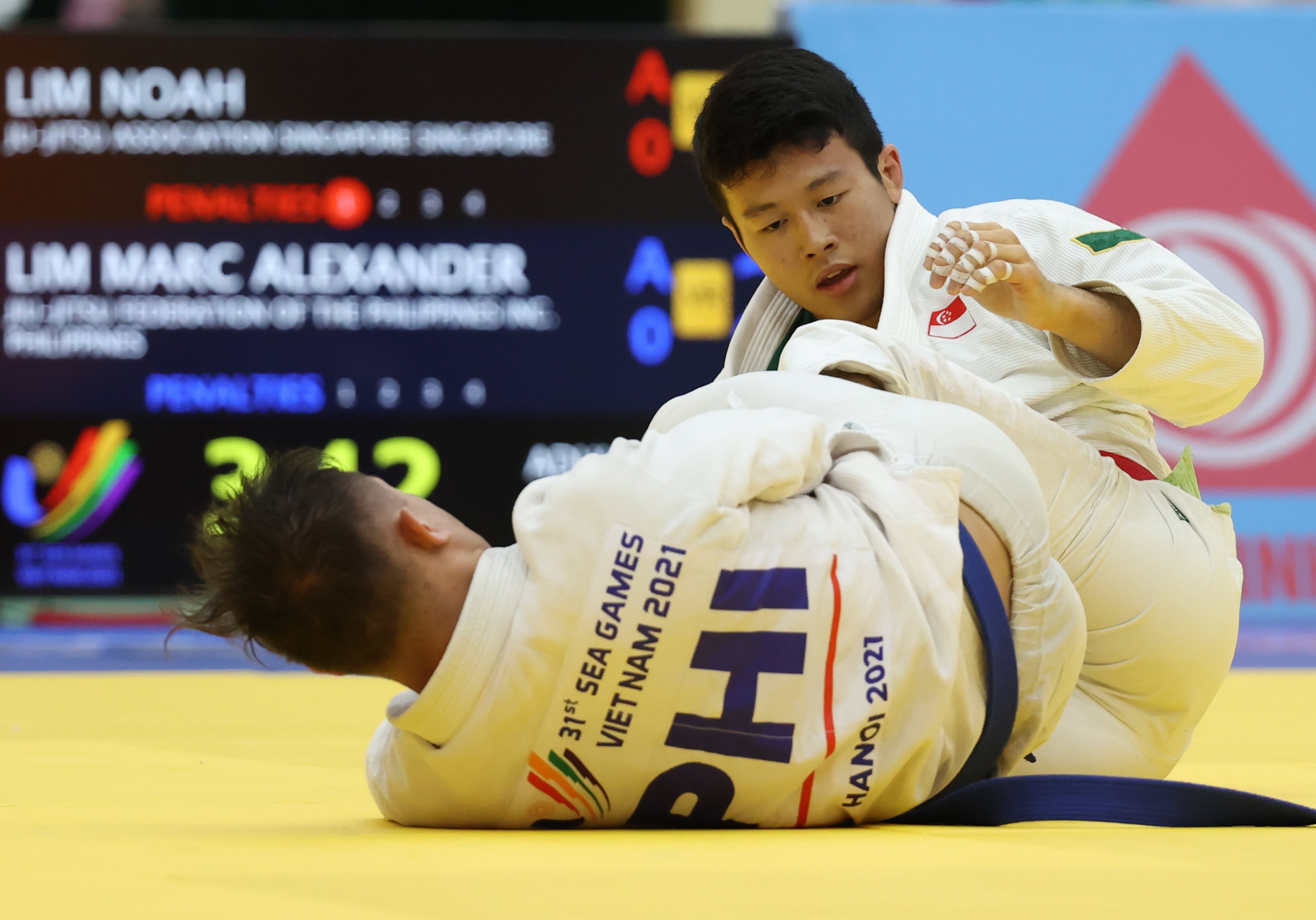 (Team Singapore's Noah Lim in action. Mandatory Credit: Sport Singapore/ Jeremy Lee)


Different weight class, same shade of gold

Noah Lim won Ju-jitsu's first gold in Hanoi when he beat Malaysia's Adam Akasyah by submission. It's a back-to-back title for the 19-year-old, who won gold in the under-62kg weight class in 2019, Singapore's first-ever gold in the sport at the SEA Games.

Teammate Tang Yong Siang collected a silver when he beat Vietnam's Dao Hong Son in the men's under-56kg category. It makes for a Games-total of one gold, one silver and one bronze for the Ju-jitsu players.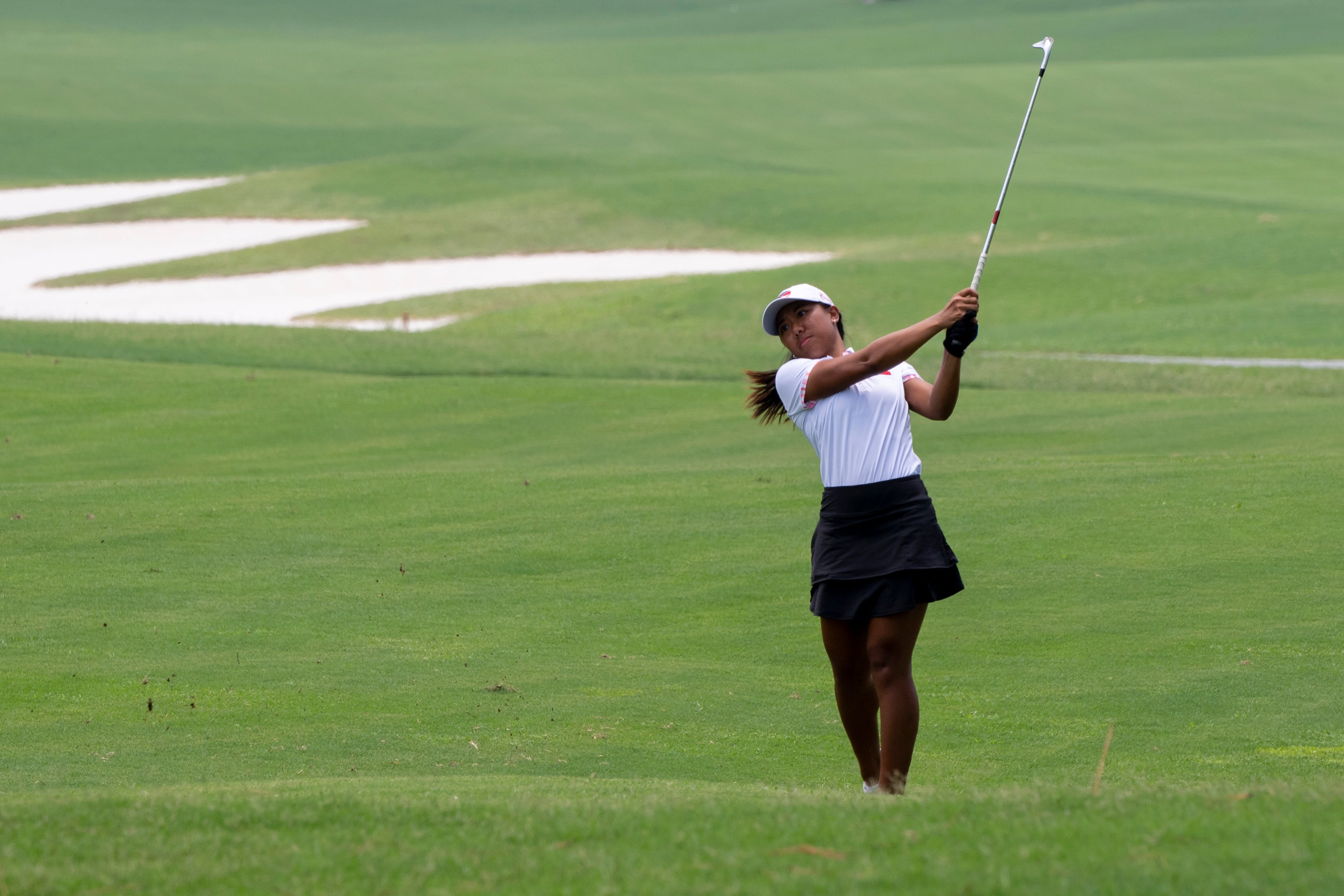 (TeamSG's Atienza Aloysa Margiela Mabutas in action. Photo Credit: Sports Singapore/ Alfie Lee)
Silver showing for Singapore golf

Atienza Mabutas overcame a sluggish start, got better as the days progressed, and ended the golf competition with a sublime score.

The 23-year-old posted 7-under 65 in the final round for a total score of 209 to take silver.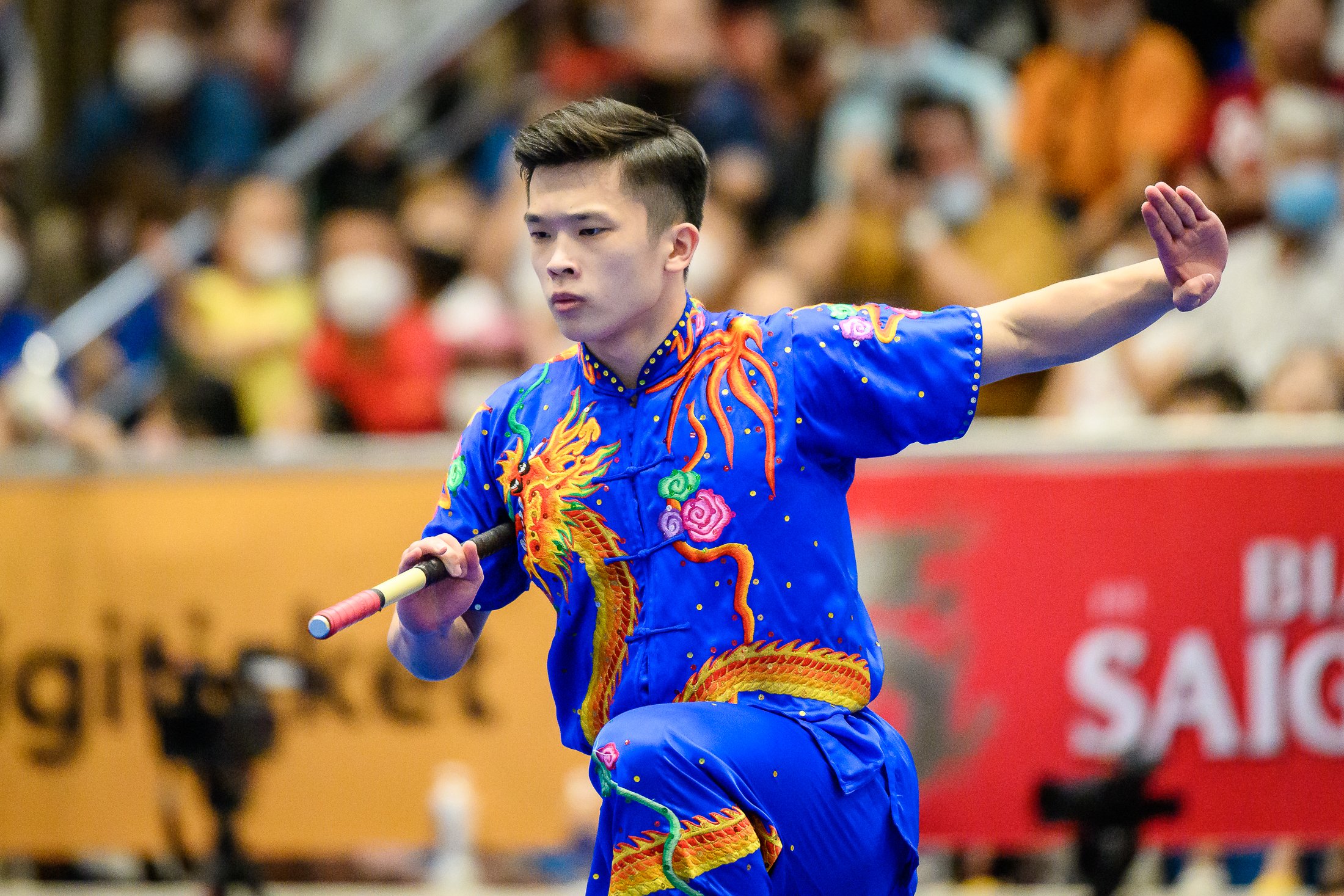 (TeamSG's Jowen Lim in action - Photo Credit: Sport Singapore/Andy Chua)
Best away showing for wushu exponents

The wushu competition ended at the Cau Giay Gymnasium with team captain Jowen Lim picking up another silver medal, scoring 9.69 for a combined score of 19.38 to take second place in the men's daoshu/gunshu event.

With an overall haul of 2 gold, 3 silvers and a bronze, this is the team's best away SEA Games showing, improving on the two gold, a silver and five bronzes at the 2017 edition.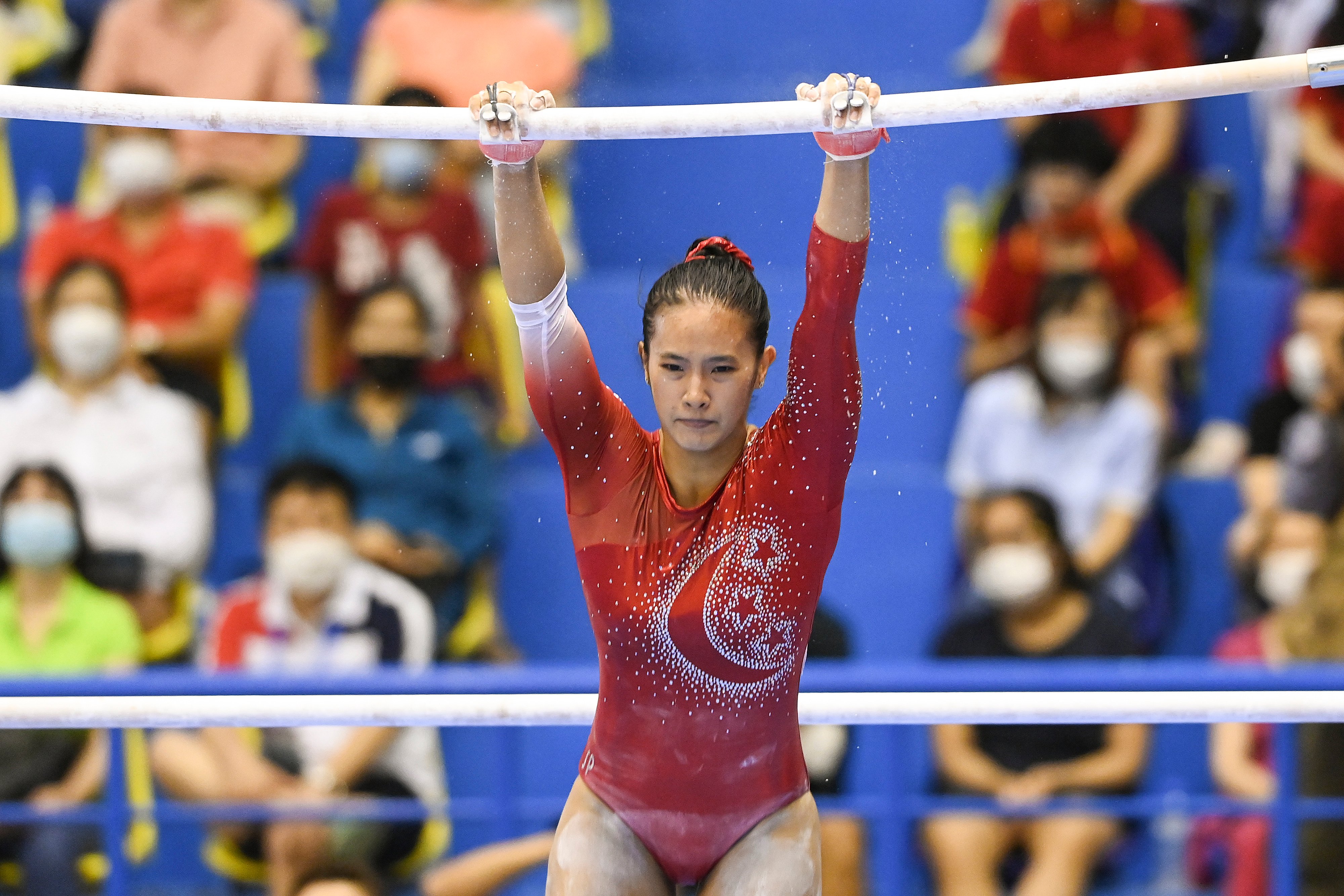 (Singapore's Nadine Nathan Joy in action. Photo Credit: Sport Singapore/ Lim Weixiang)
Gymnasts pick up individual medals

Singapore's gymnasts followed up its podium finishes in the team events to medals in the individual apparatuses.

Terry Tay earned 14.033 points in the men's floor exercises to win silver, while Nadine Joy Nathan scored 12.433 in the women's uneven bars to win bronze.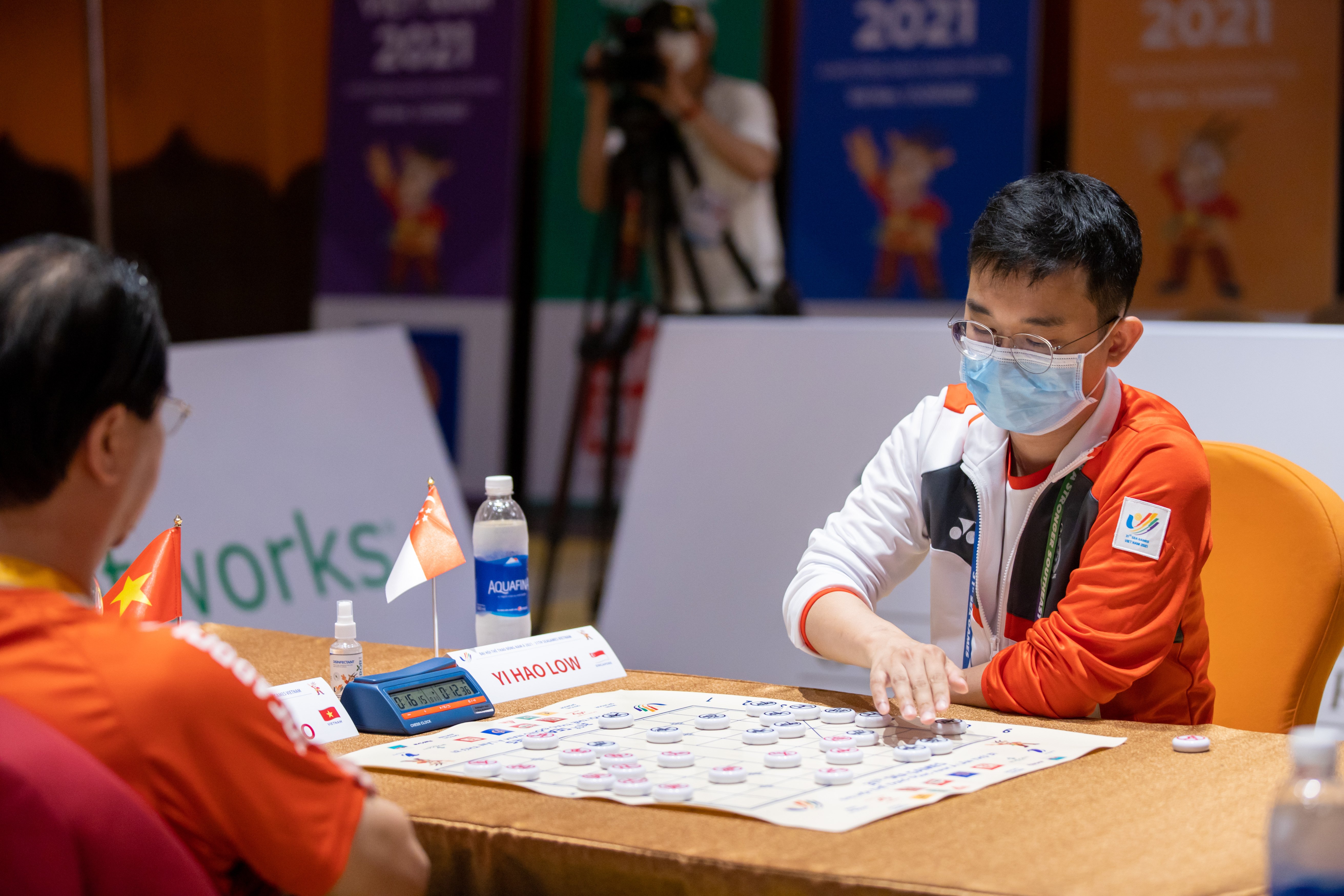 (Singapore's Low Yi Hao in action. Photo Credit: Sport Singapore/ Dyan Tjhia)

Dynamic duo pick up xiangqi silver

Singapore's Low Yi Hao and Ngo Lan Huong teamed up in the xiangqi blitz team event and over 6 gruelling rounds, notched three wins, two losses and one draw. They finished 2nd and won the silver medal.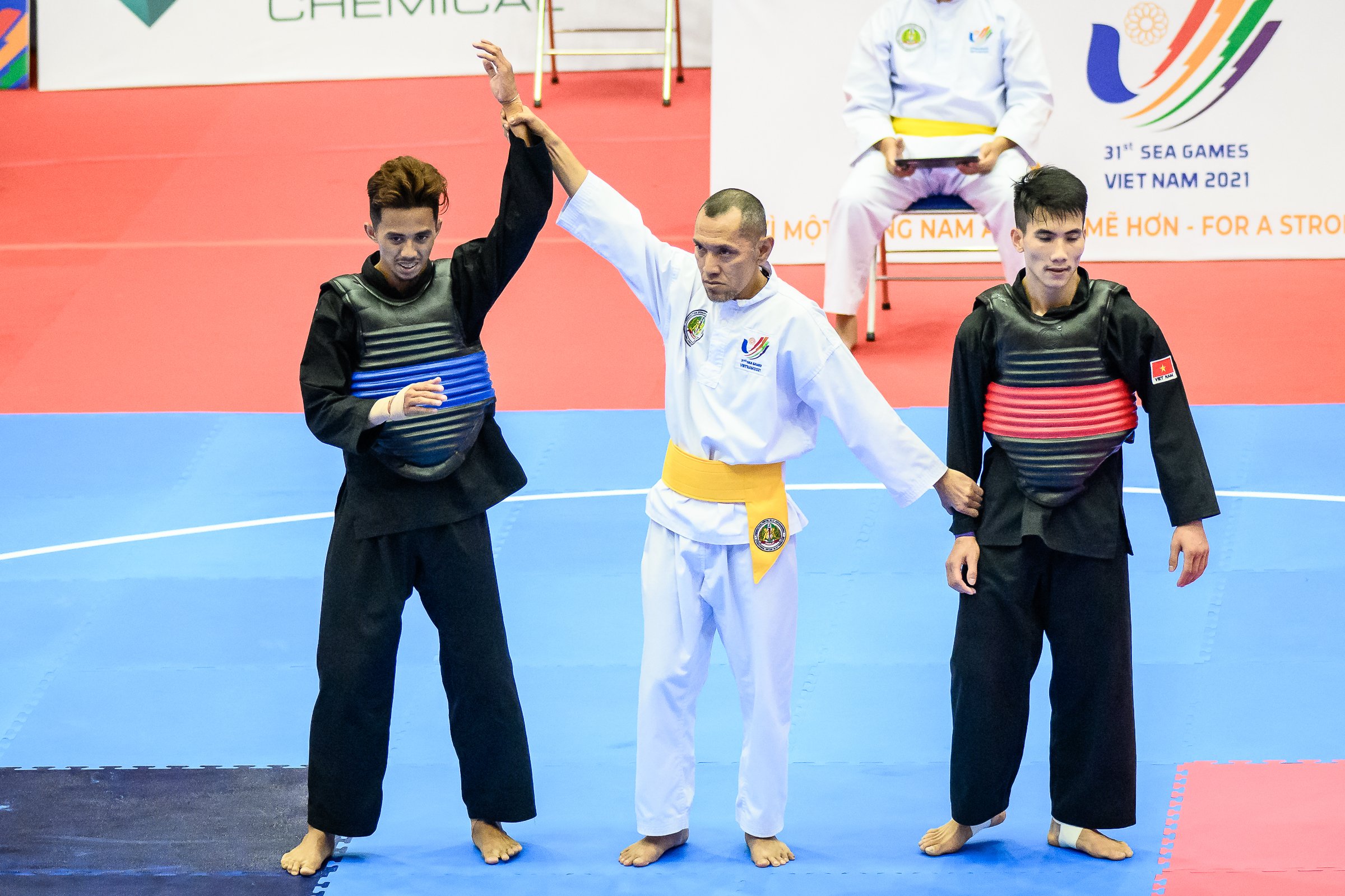 (TeamSG's Muhamad Syakir Bin Jeffry in action against Thailand-Photo Credit: Sport Singapore/Stanley Cheah)

Silat exponents pick up another two bronzes

The penultimate day of competition for pencak silat came with two more bronzes.

Muhammad Syakir bin Jeffry took a joint-bronze medal after he was beaten 49-33 by Indonesia's Ronaldo Neno in the men's class H (80-85kg) tanding semi-finals.

Team-mate Siti Khadijah binte Mohamad Shahrem did similarly, losing 47-70 to Malaysia's Siti Rahman binti Mohamed Nasir in the women's class F (70-75kg) semi-finals for a joint-bronze medal.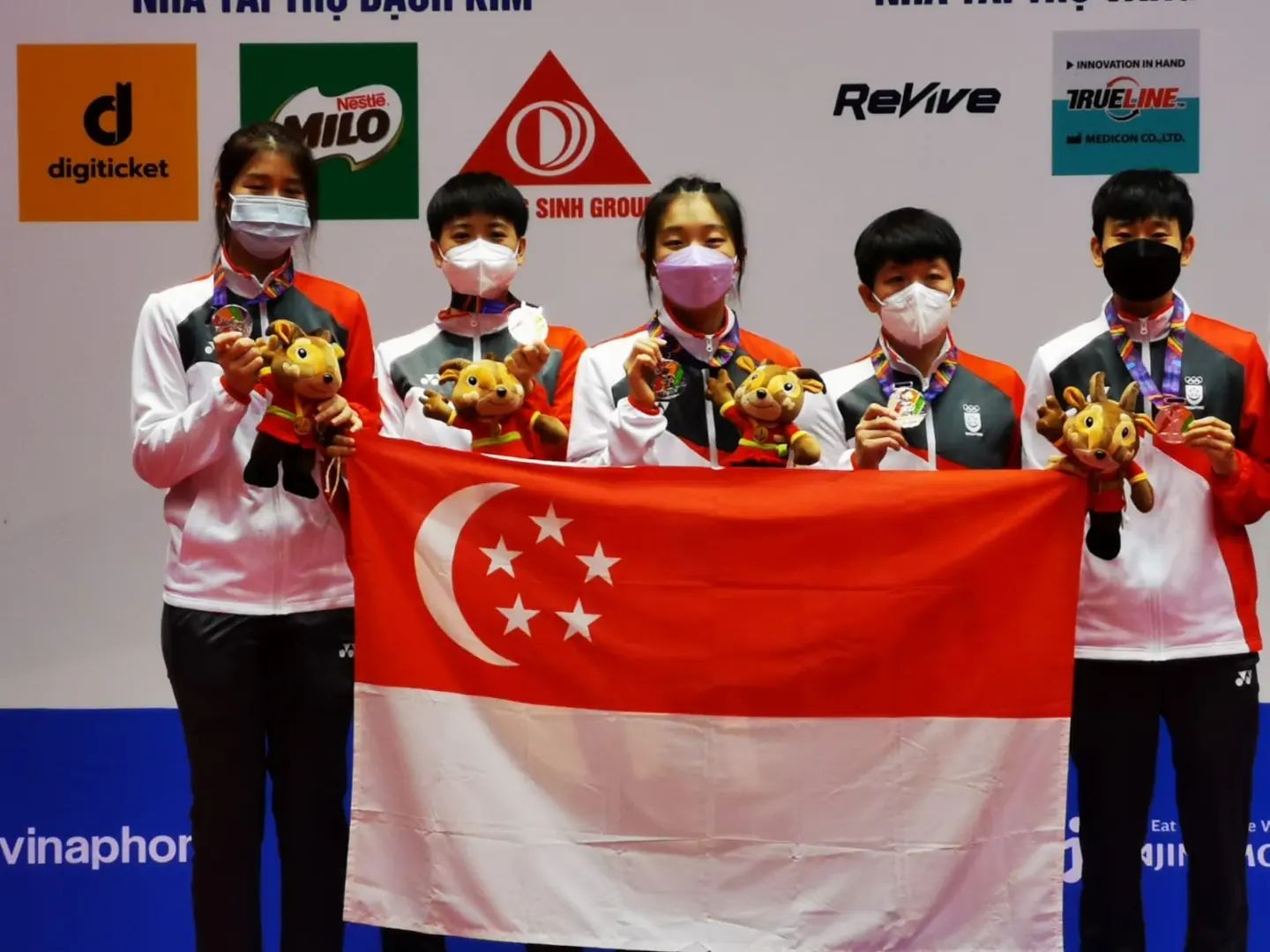 (TeamSG's Silver-medal winning paddlers. Photo Credit : STTA)

Women's table tennis ends regional reign

For more than 20 years, Singapore's women have had a target on their backs when it comes to table tennis at the SEA Games. Their rivals finally got the better of them on Sunday.

Zhou Jingyi, Zeng Jian and Wong Xin Ru all lost their respective Singles ties against Thailand's experienced and formidable side in the women's team final, settling for silver. Singapore have won women's team gold at the SEA Games since the 1999 edition, except for 2011 and 2019 when the event did not feature.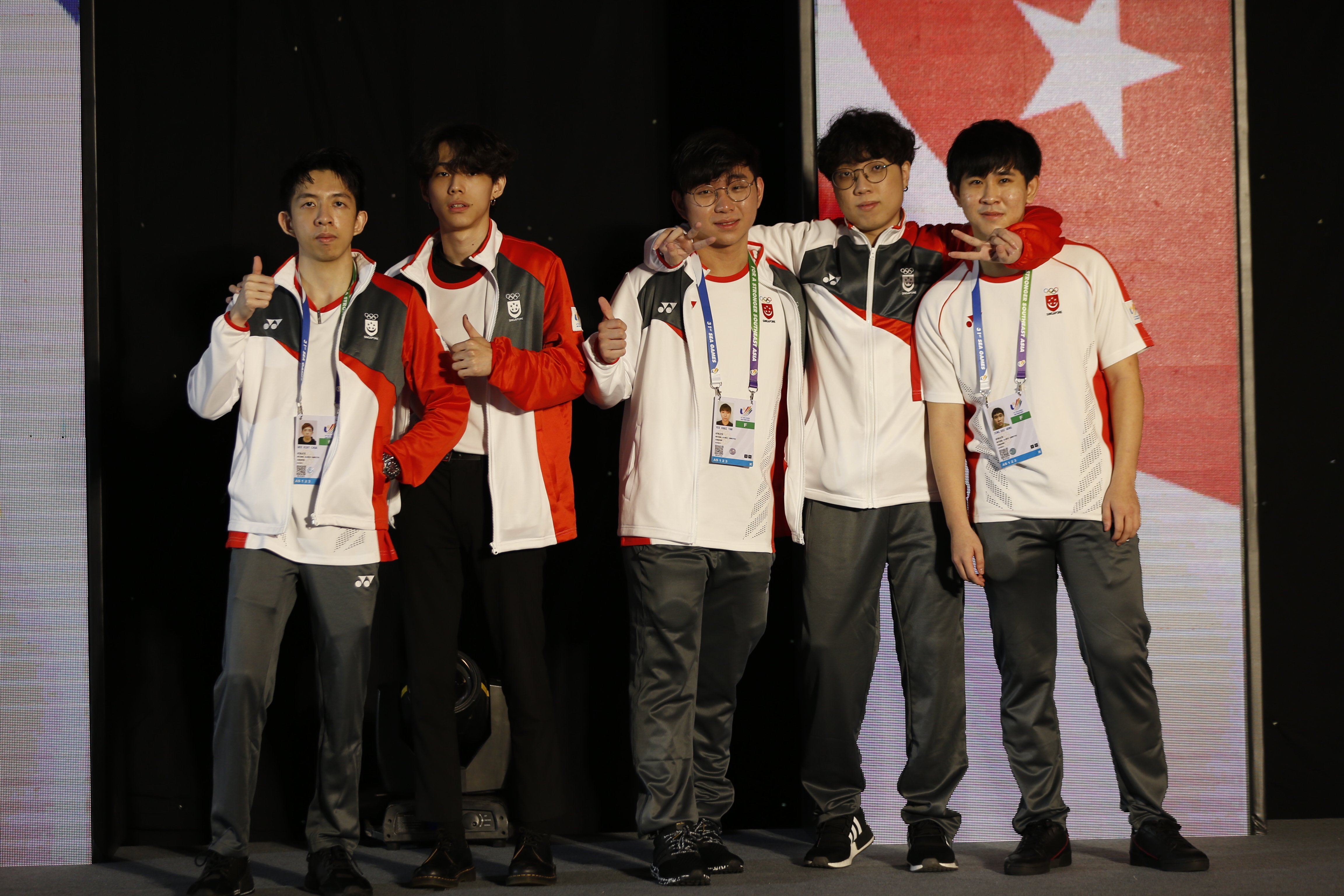 (TeamSG's Chua Wee Kiat, Kenneth Goh, Tan Yee Khai, Alex Tan and Wong Jing Kai, playing against Vietnam. Photo Credit: SNOC/Samuel Ang)
Singapore picks up bronze in esports

Esports athletes gave Team Singapore its first medal of the Hanoi SEA Games when it beat Malaysia 3-0 in the League of Legends: Wild Rift team event.
Final Medal tally at the end of Day 3 for TeamSG : 15 Gold, 21 Silver and 22 Bronzes.
For the latest Team Singapore coverage and news, follow Team Singapore on their social media channels (Facebook, Instagram, TikTok) or visit the official Team Singapore website.