TeamSG Swimmers dominate opening day in the pool, while athletics secures historic gold!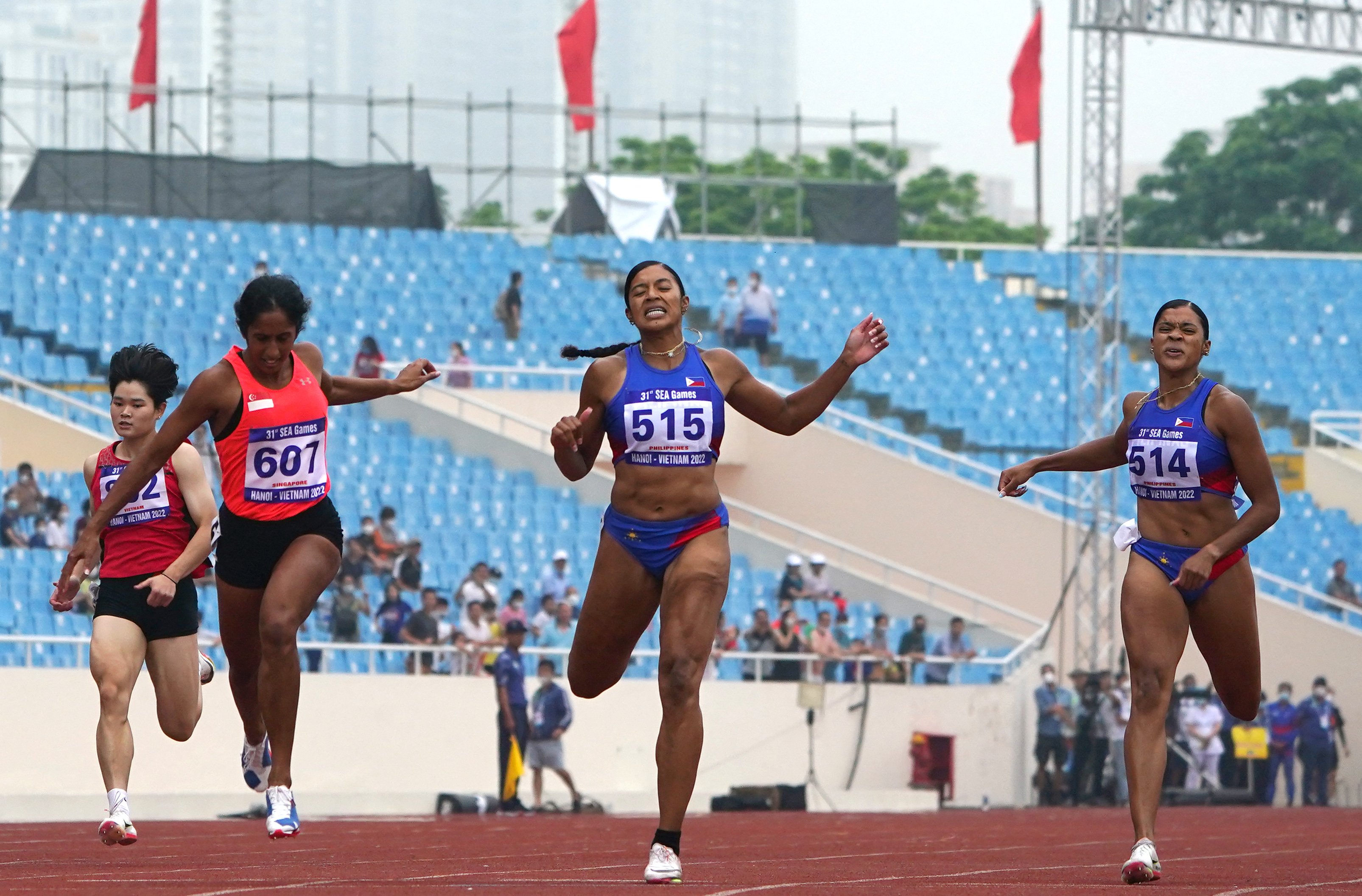 (Singapore's Shanti Pereira in action. Photo Credit: Sport Singapore/Reuters/Athit Perawongmetha)
By May Chen

The 2nd day of the Hanoi SEA Games was one that reaped plenty of gold and significance for Team Singapore.

The Republic, traditional swimming powerhouses in the region, dominated the opening day at the pool, while track and field athletes also picked up podium finishes. Wushu, fencing, table tennis, gymnastics, jiujitsu and xiangqi also added to the medal honours.

Team Singapore picked up 7 gold, 4 silvers and 7 bronze medals on Saturday, making for an overall tally of 9 gold, 10 silvers and 13 bronzes.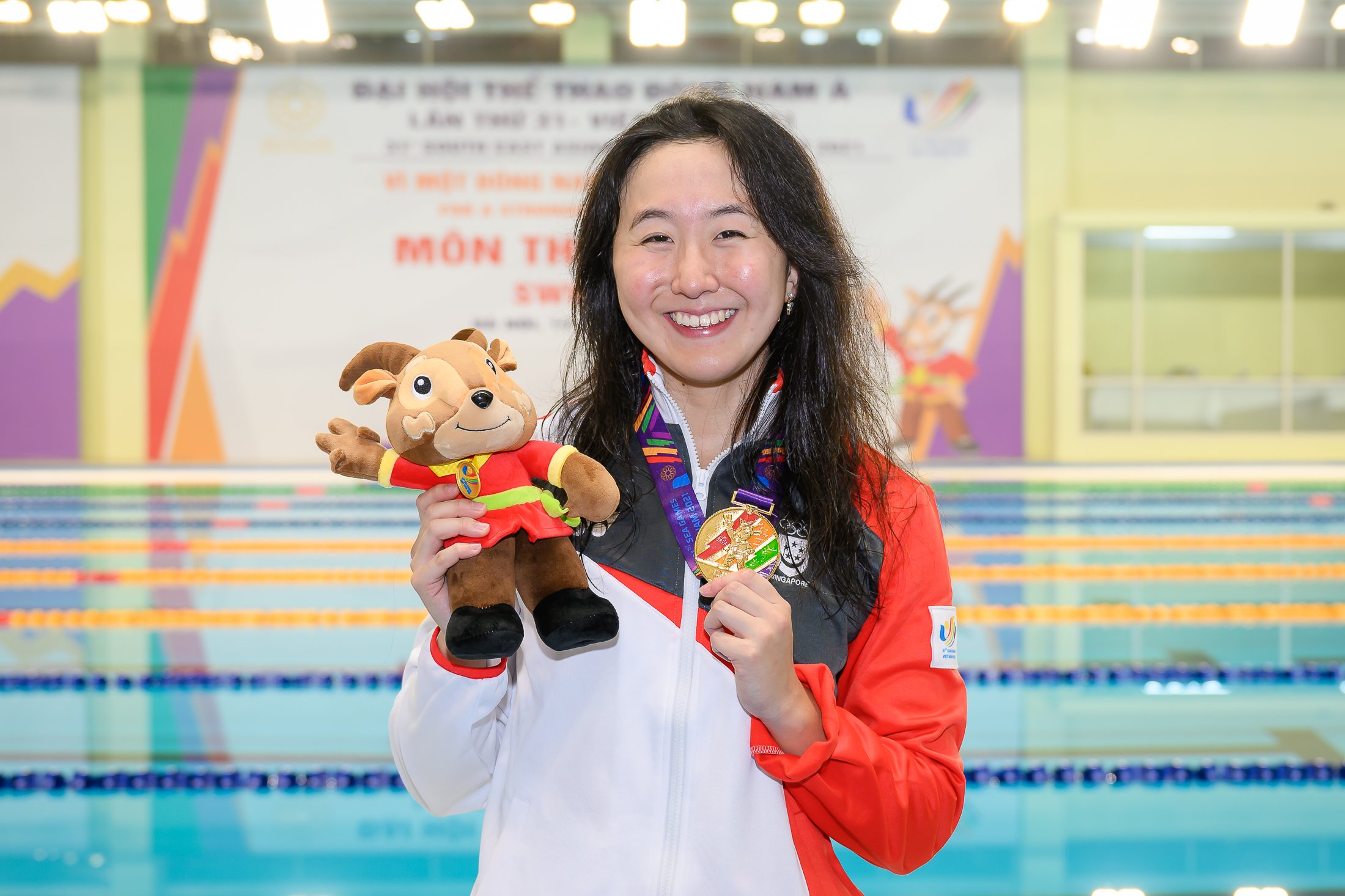 (Singapore's Quah Jing Wen in action. Photo Credit: Sport Singapore/ Andy Chua)

Quah siblings all took gold on opening day of swimming

Singapore's best-known swimming siblings were all victorious, the trio responsible for all of the Republic's 4 gold medals from the pool on Saturday.

Jing Wen, the youngest of the three, won two gold – first with a meet record and national record in the women's 200m butterfly, then followed up with another win in the women's 200m individual medley.

Ting Wen and Zheng Wen won the women's 100m freestyle and the men's 100m backstroke events respectively. For both of them, it was their fourth consecutive wins in the events at the SEA Games. Maximillian Ang took silver in the men's 100m breaststroke, while Letitia Sim rounded up the haul with a silver in the women's 200m IM.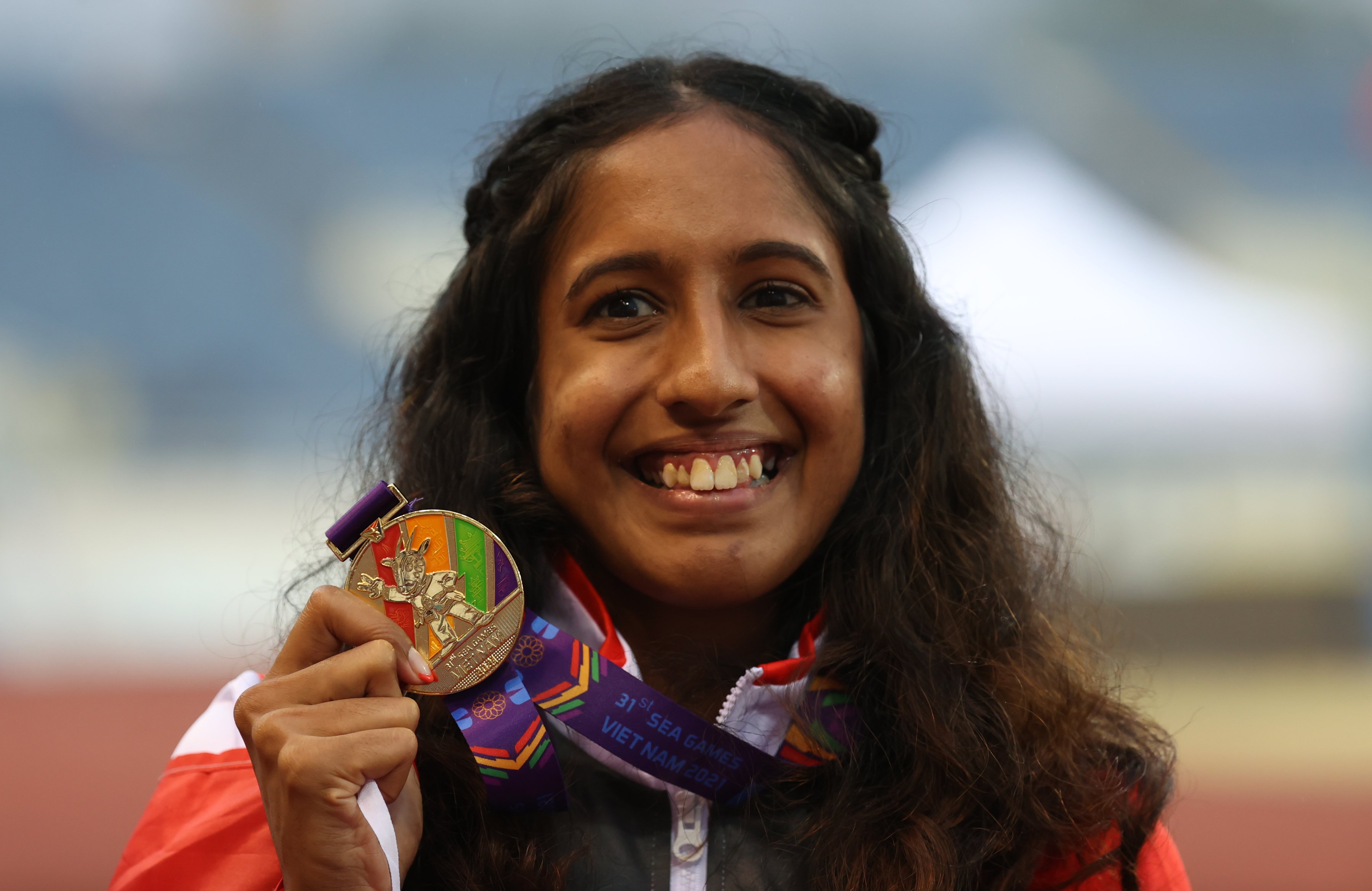 (Singapore's Shanti Pereira with her new Gold Medal. Photo Credit: Sport Singapore/Reuters/Athit Perawongmetha)

Shanti Pereira reigns supreme in 200m again

It took her a long and arduous wait of 7 years, but Singapore's fastest woman Shanti Pereira finally has another SEA Games gold. That it came with a new national record – also her first personal best since 2015 – was a welcome bonus.

The 25-year-old clocked 23.52 seconds in the women's 200m to finish first, ahead of Kyla Richardson (23.56s) and Kayla Richardson (23.87s) of the Philippines. Shanti's previous best was 23.60, a time set at the 2015 SEA Games at home, that gave Singapore its first sprint win in the region in 42 years.

Teammate Goh Chui Ling added another momentous medal to the team's haul, with a 4:33.41 in the women's 1,500m to win bronze. It was the first time in almost 5 decades that Singapore has finished on the podium in this event, after Mirnigar Begum's bronze at the 1973 edition.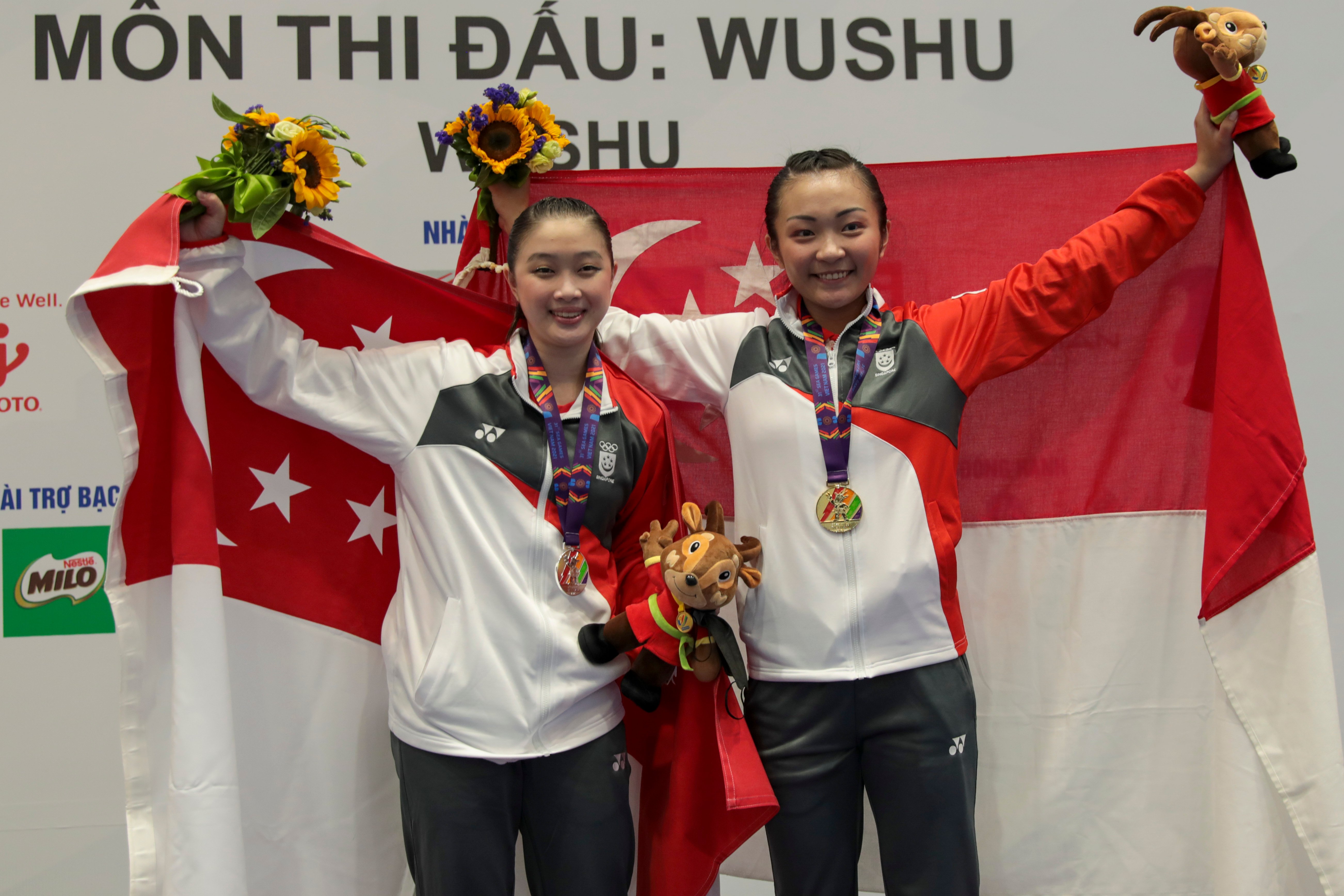 TeamSG's Wushu exponents Kimberly Ong won Gold, and Zoe Tan Ziyi took the Silver. Photo Credit: SNOC/ Samuel Ang)

Wushu opens golden campaign in Hanoi

Singapore's first wushu gold medals of these Games came courtesy of Chan Jun Kai and Kimberly Ong.

Jun Kai, who had already taken a bronze in the Taijiquan event the day before, scored 9.72 in the men's taijijian to finish tops. The 21-year-old finished narrowly ahead of Indonesia's Nicholas (9.71) and Jones Llabres Inso Ligligen of the Philippines (9.70).

Teammate Kimberly Ong and Zoe Tan then followed up with a one-two finish in the women's daoshu/gunshu event.

19 year old Kimberly scored 9.69 in the daoshu round for a combined score of 19.37 to take gold. And 17 year old Zoe posted 9.67 to total 19.33 for silver.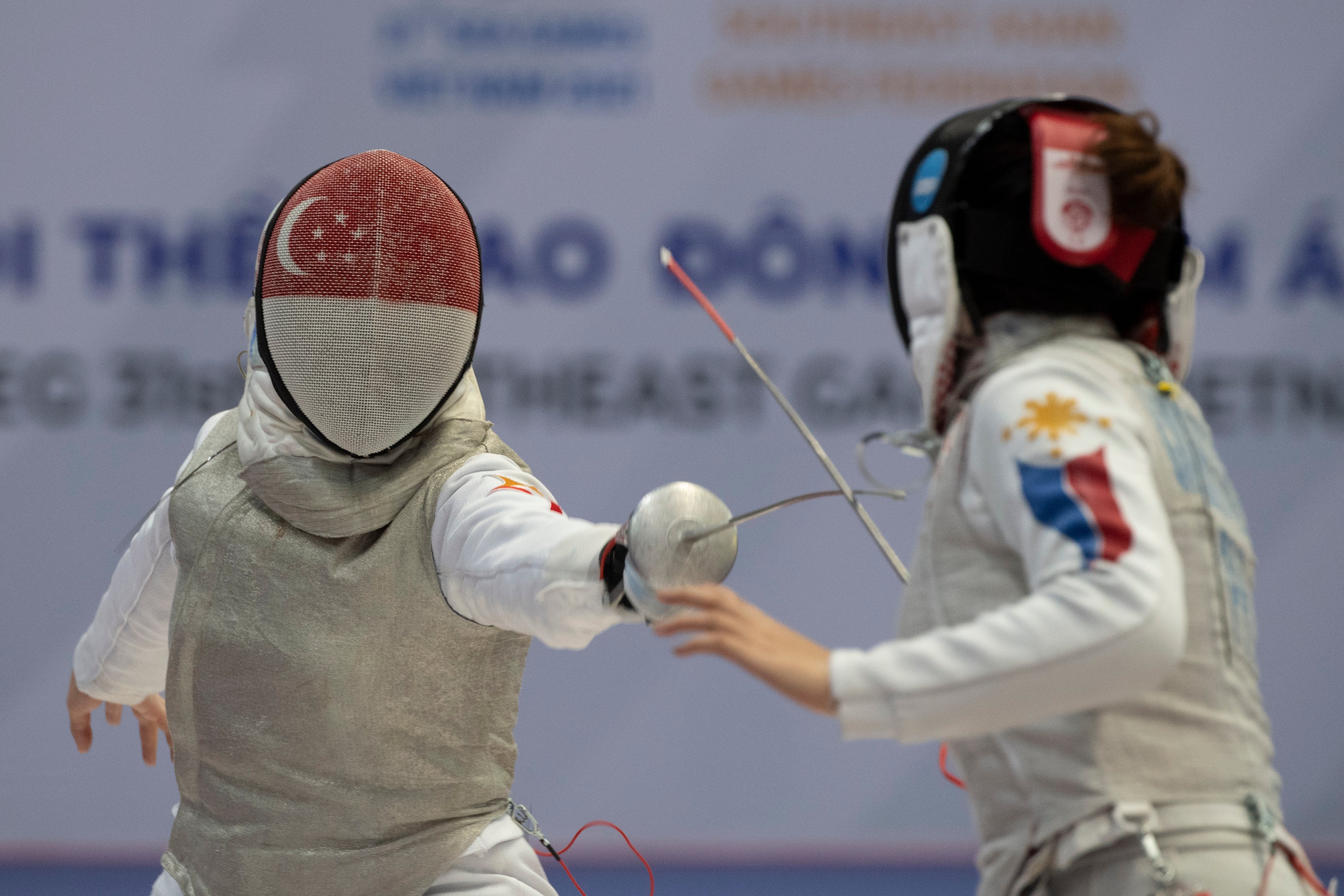 (Singapore's Maxine Wong in action. Photo Credit: Sport Singapore/ Alfie Lee)

Foilists pick up another silver and two bronzes for fencers

Maxine Wong won silver in the women's individual foil event, in a 12-14 bout against Catantan Samantha Kyle of the Philippines. The 20-year-old had earlier beaten teammate Cheung Kemei 15-10 in the semi-finals. The latter took a joint bronze in the event.

Simon Lee also came away with a joint bronze in the men's individual epee, after going down 8-15 to Vietnam's Nguyen Tien Nhat in the semi-finals.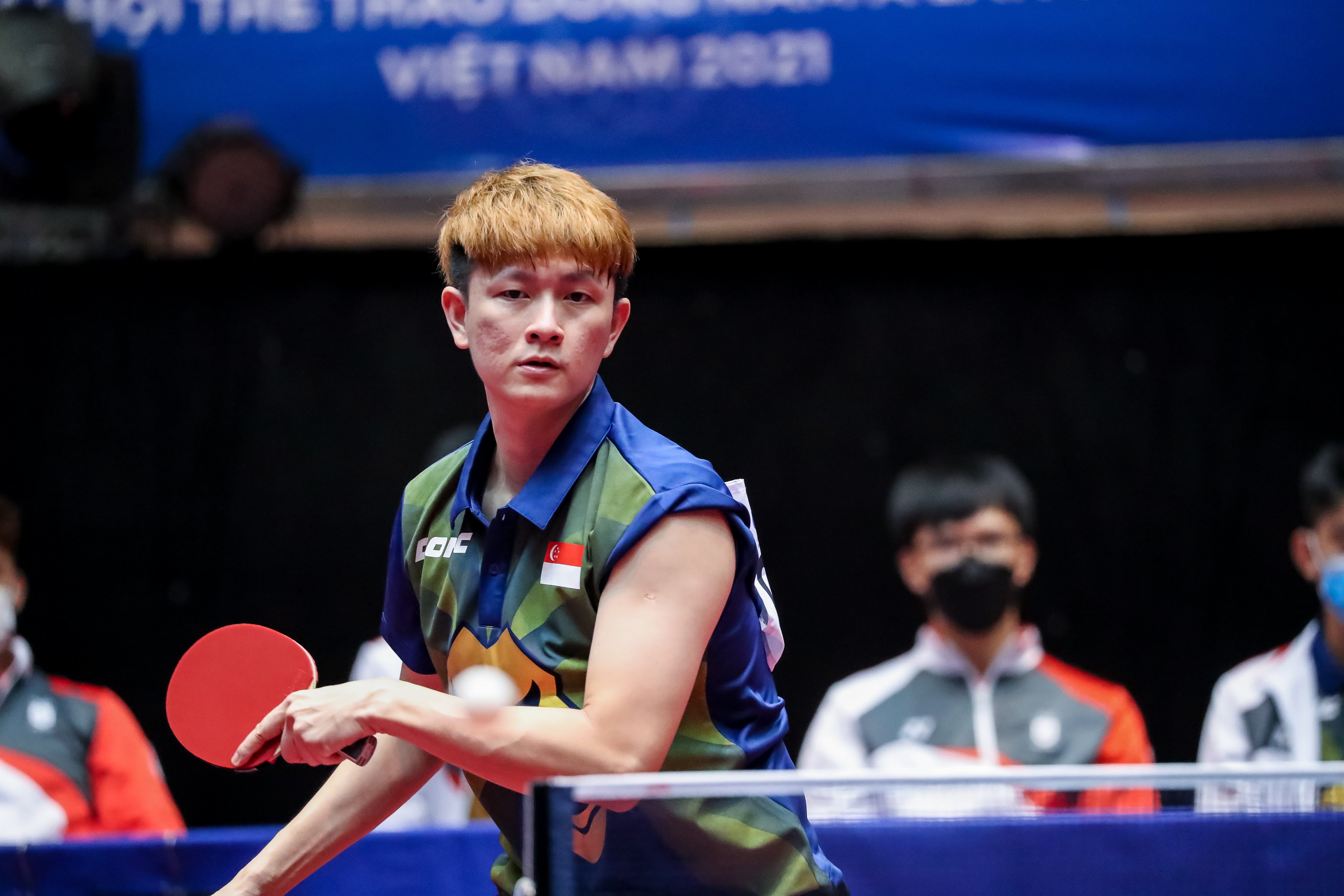 (TeamSG's Clarence Chew against Team Philippines. Photo Credit: SNOC/ Kelly Wong)

Men's table tennis team take bronze, women through to final

Singapore's male paddlers took a joint bronze in the team event, after losing 1-3 to Malaysia in the semi-finals.

The quintet of Zeng Jian, Zhou Jingyi, Goi Ruixuan, Wong Xin Ru and Zhang Wanling will play for gold in the women's team event. They beat Vietnam 3-1 at the Hai Duong Gymnasium and will play Thailand in the final on May 15.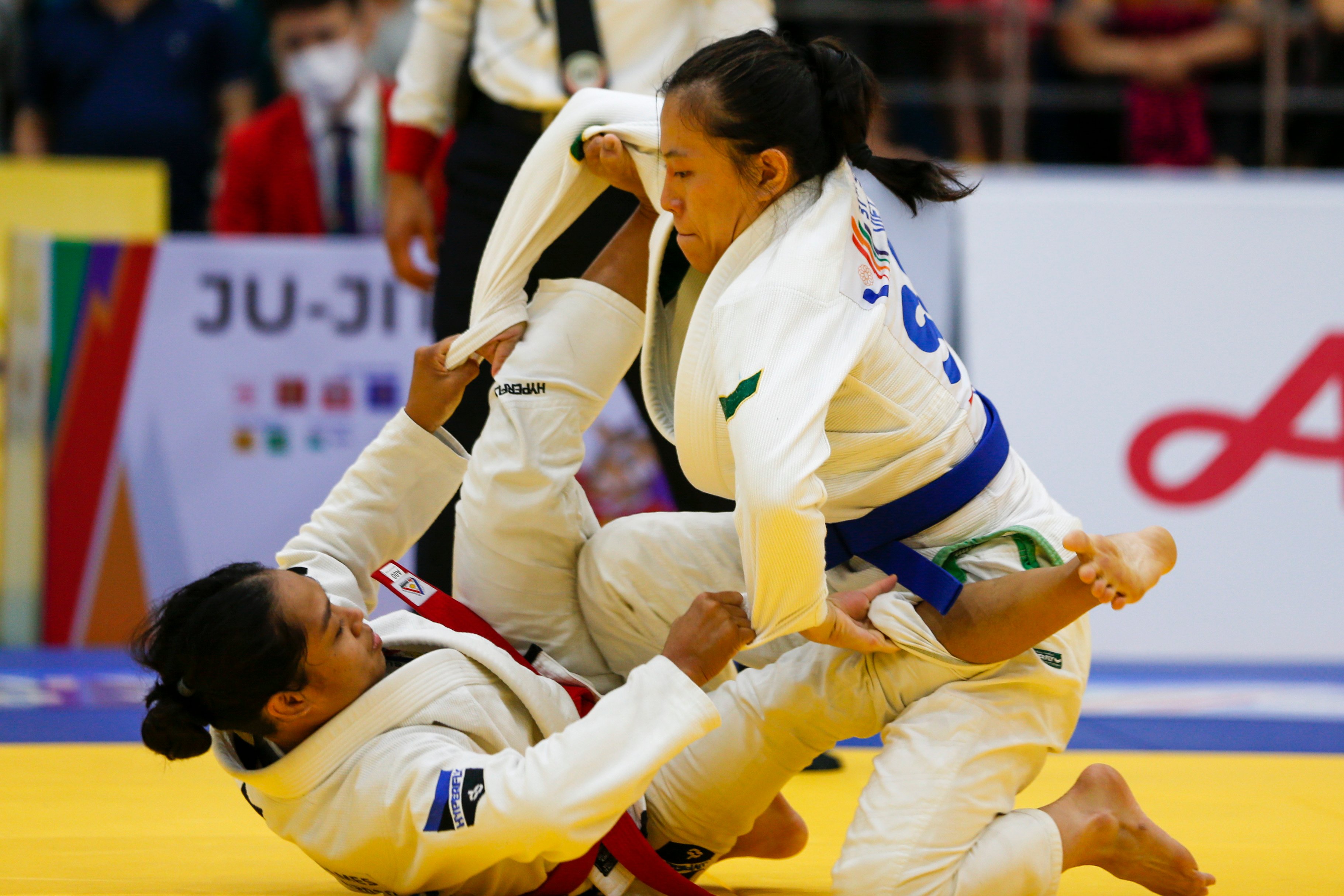 (Fiona Toh of Team Singapore in action. Mandatory Credit: SNOC/ Samuel Ang)

Toh takes bronze in jiu-jitsu

Fiona Toh won one out of her three bouts on Saturday in the women's 62kg, finishing third overall.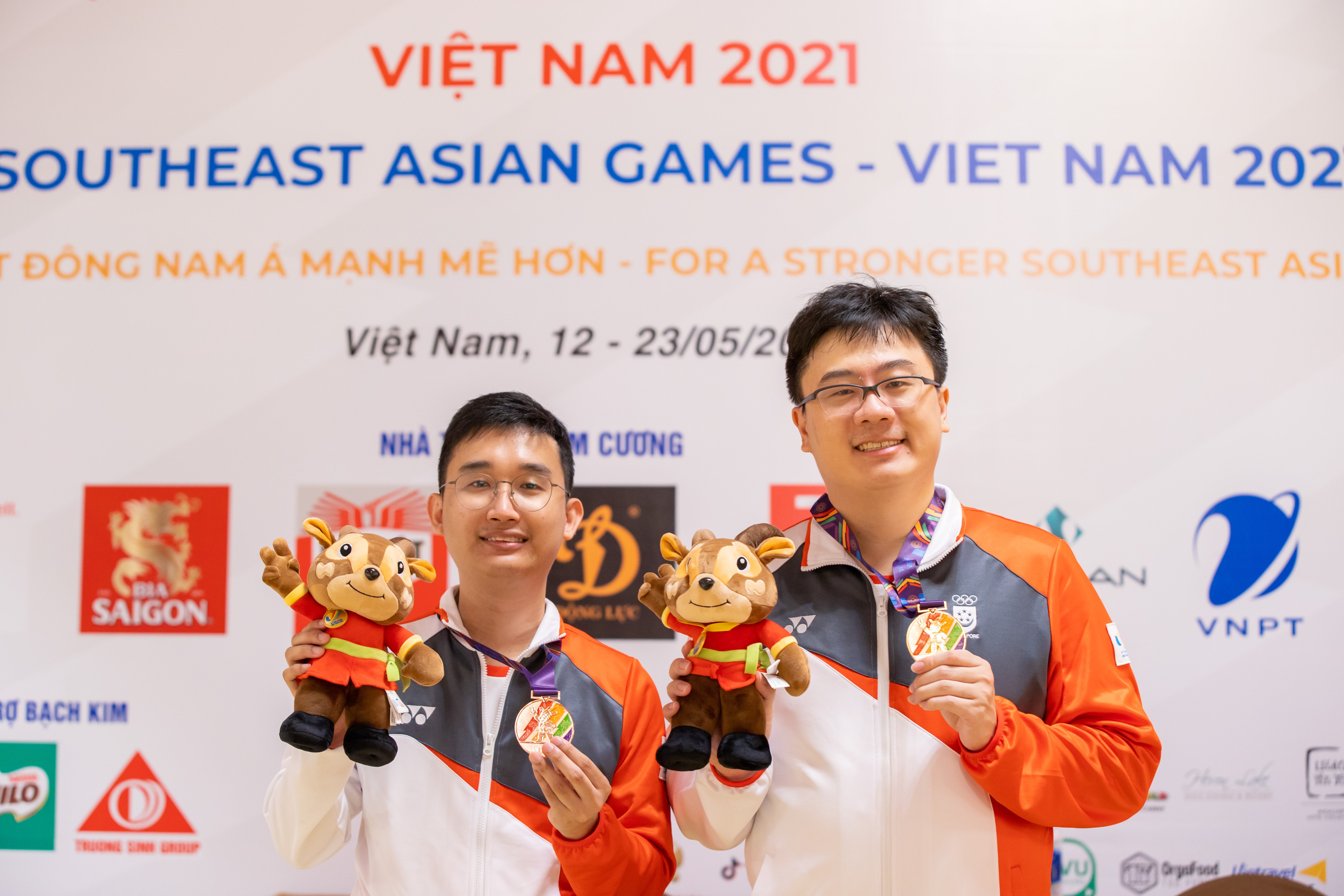 (Singapore's Alvin Woo and Low Yi Hao clinch Xiangqi Bronze. Photo Credit: Sport Singapore/ Dyan Tjhia)

Rapid xiangqi team wins bronze

The rapid xiangqi team of Alvin Woo and Low Yi Hao won two rounds (against Malaysia and Thailand), drew Cambodia and lost another (to Vietnam) to finish third overall in the round-robin event, winning bronze.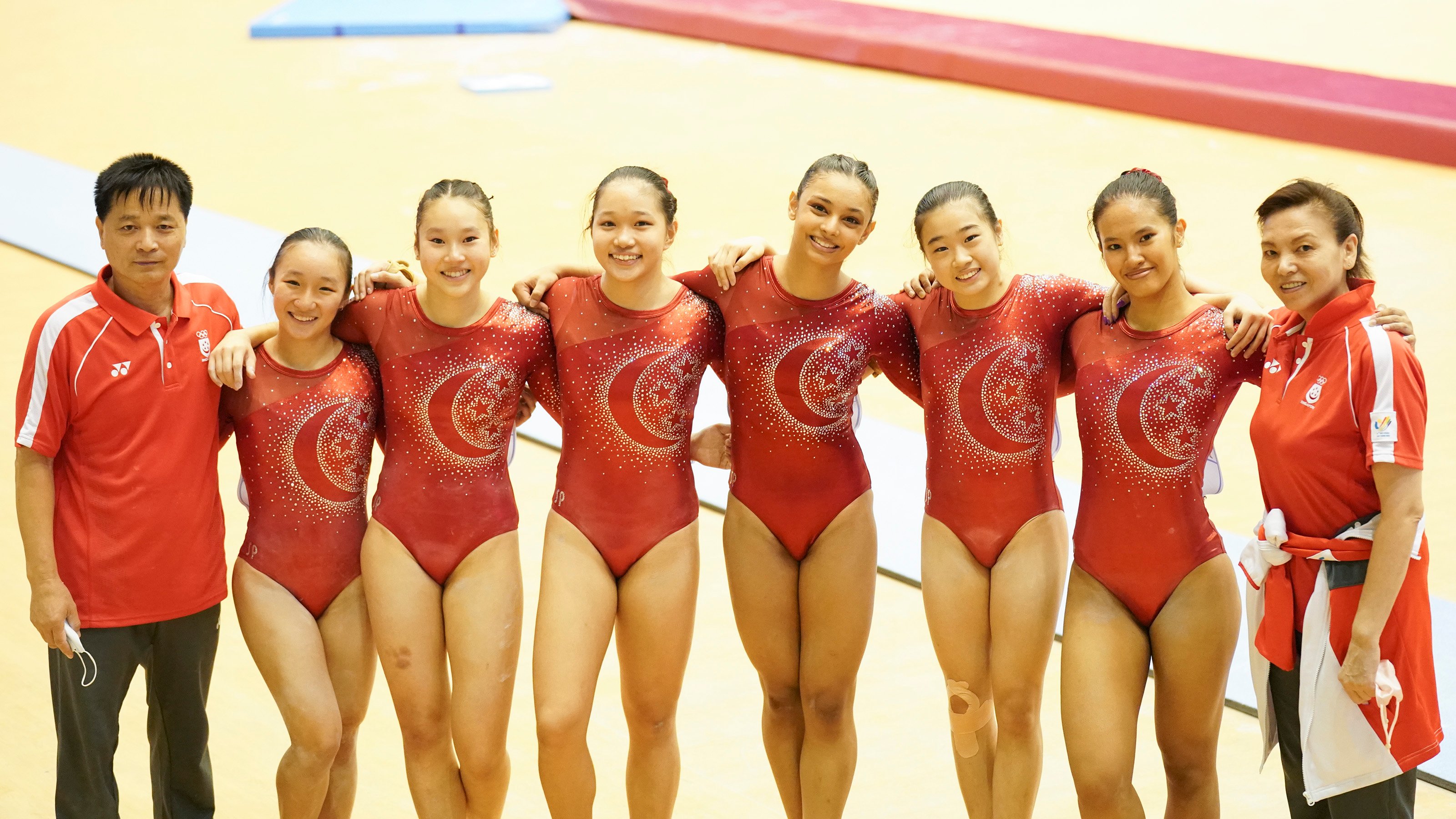 (Team Singapore's Women's Artistic Gymnastics at Hanoi 2021 : Photo Credit : Sport Singapore/Lim Weixiang)
Women's team take bronze in artistic gymnastics
A day after the men's team took bronze, the women's artistic gymnastics team followed up with a bronze of their own.
Aryanna Nish Shetty, Nadine Joy Nathan, Cheong Yuet Yung, Emma Yap, Kaitlyn Lim and Shandy Poh scored 182.550 points to finish third, two points shy of gold medallists, Philippines.
Final tally at the end of Day 2 for TeamSG :
9 gold, 10 silvers and 13 bronzes.
For the latest Team Singapore coverage and news, follow Team Singapore on their social media channels (Facebook, Instagram, TikTok) or visit the official Team Singapore website.