TeamSG's Dynamic Table Tennis duo, looking to surprise at Hanoi Games!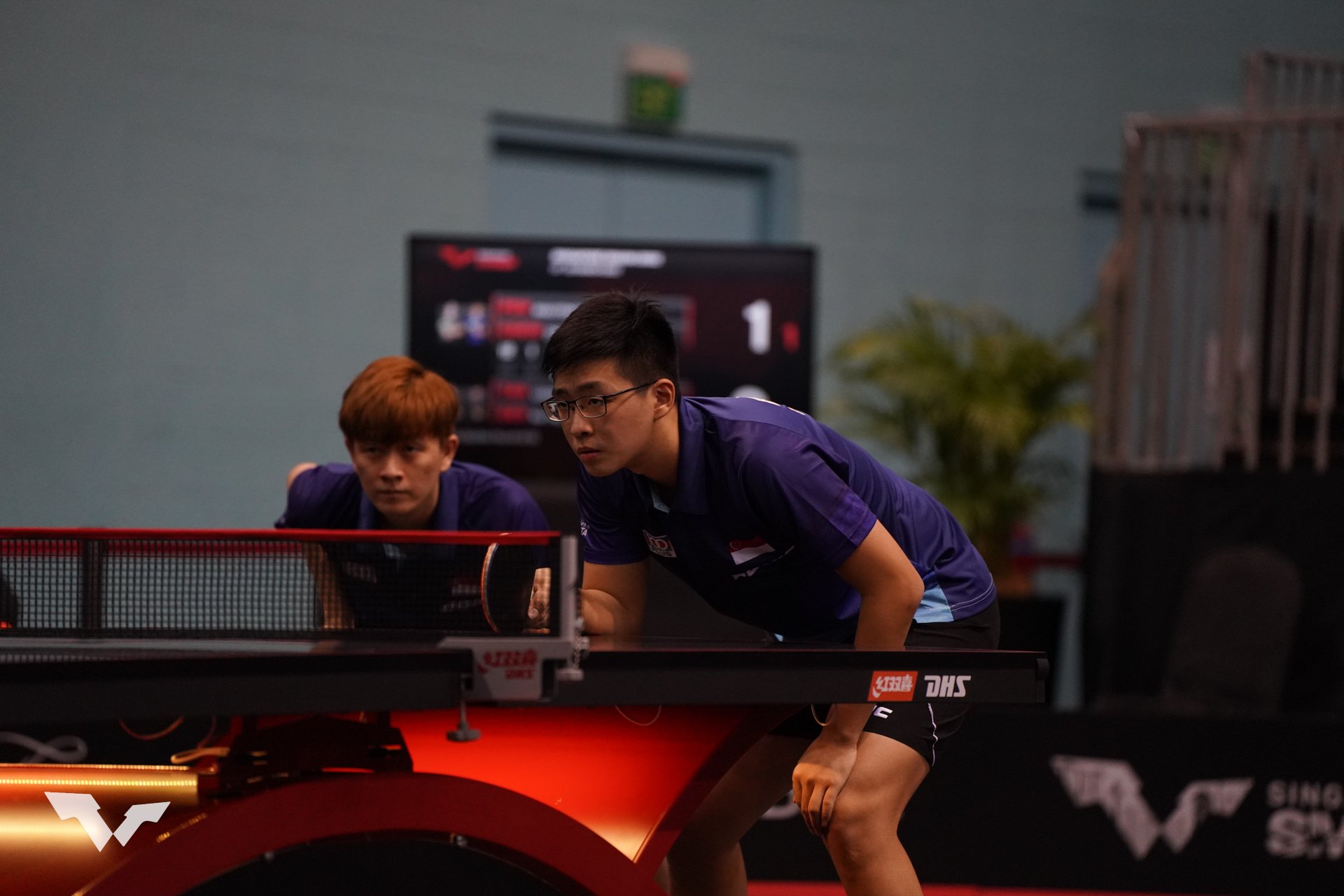 (TeamSG's Clarence Chew and Ethan Poh at WTT Singapore Smash 2022. Photo Credit : WTT)
By Pearlyn Koh
There may be a 4-year age difference between TeamSG's Men's Doubles pairing of Clarence Chew (turning 27) and Ethan Poh (23), but the dynamic duo surely share many similarities. From their interests on and off court to their preferences in food, these similarities have definitely contributed to the pair's strong chemistry and partnership in doubles.
Clarence and Ethan are part of TeamSG's 10-member Table Tennis squad, representing Singapore at this year's Southeast Asian (SEA) Games. Held from 12 - 23 May, this SEA Games will see TeamSG paddlers competing across 7 events - including the Men's Team, Women's Team and Mixed Doubles events which were absent in the last edition of the Games held in 2019, in the Philippines.
This is Clarence's 5th SEA Games outing and Ethan's 3rd. This is also the duo's third Men's Doubles appearance at the SEA Games since 2017. At their first SEA Games outing together in 2017, the pair clinched a Silver medal, falling short to their teammates Gao Ning and Pang Xuejie in the Finals. Gao retired from the sport in 2018, and is currently the National Men's Team Head Coach who will be leading the Men's Team in Hanoi this month.
Following their Quarterfinal exit at the 2019 SEA Games, the duo, currently ranked 38 in the latest world rankings, will be hoping to attain better results in Hanoi this year. Their most recent appearance was a few months back in March - at the first-ever WTT Singapore Smash, where Clarence and Ethan defied all odds to reach the Quarterfinals of the prestigious tournament, before falling out to world number 1 Fan Zhendong and partner Wang Chuqin of China. En route to the last 8, the TeamSG representatives shocked world number 7 mixed pairing of Ovidiu Ionescu (ROM) and Alvaro Robles (ESP).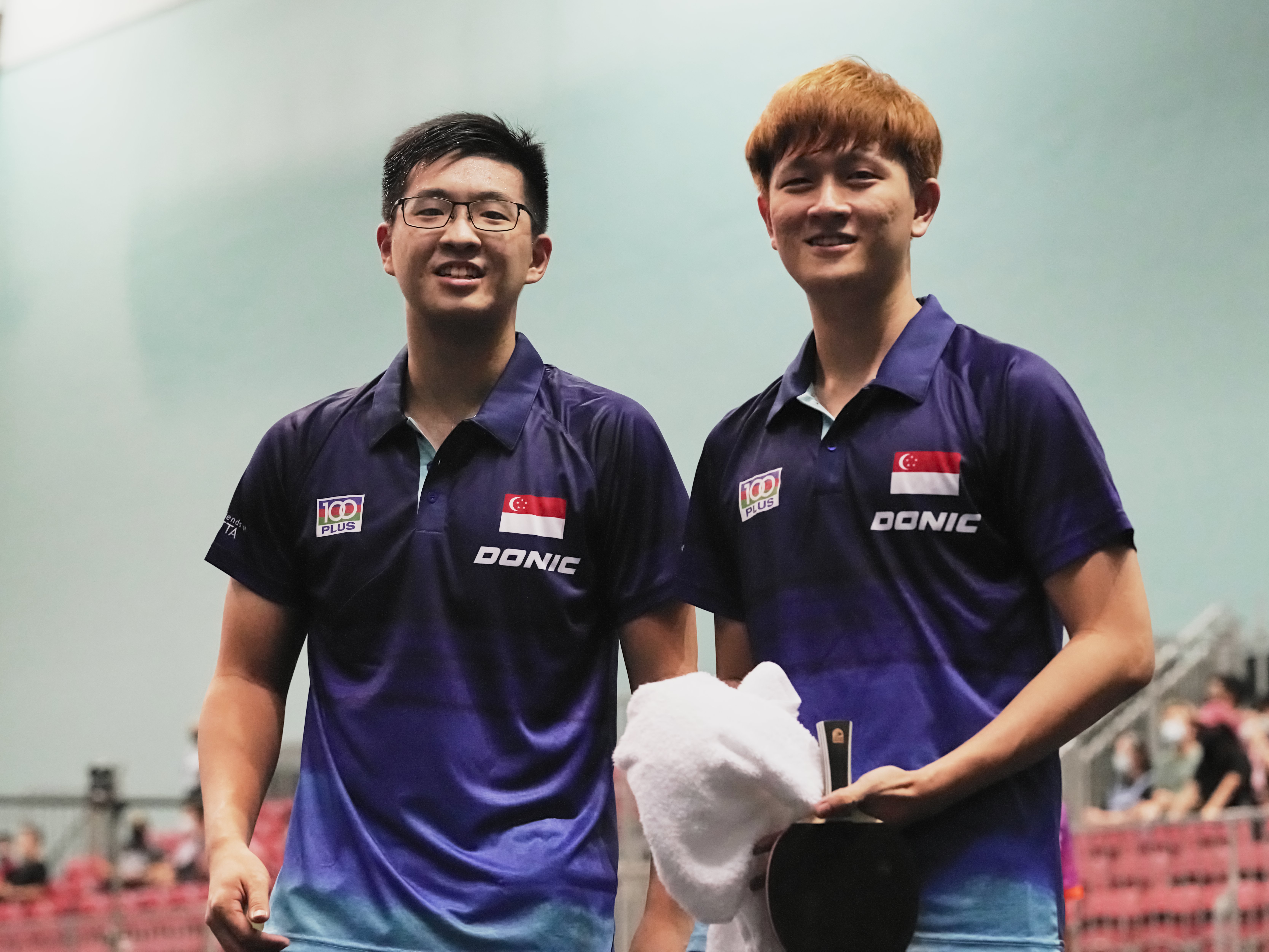 TeamSG's Ethan Poh and Clarence Chew at WTT Singapore Smash 2022. Photo Credit : WTT)
The dynamic synergy between the pair on-court is attributable to several factors - one of them being how they complement each other especially in terms of playing styles. "I am usually the one to control the shots while Ethan is more aggressive. Therefore during doubles, I will try to set up more opportunities for Ethan to attack", said 26-year-old Clarence.
Besides being doubles partners, teammates and good friends, Clarence has also been a childhood role model for Ethan. For the latter, Clarence's dedication and positive attitude towards the sport has spurred him on to become a better player. "Clarence is a very hardworking person and he has pressed on and stayed in the sport for so many years despite all the challenges and setbacks he faced. I think he is a great role model for me because he shows me that as long as I persevere and work hard towards my goals, maybe one day I can do it too", expressed 23-year-old Ethan.
As our TeamSG paddlers gear up for the SEA Games happening this month, we caught up with Clarence and Ethan to find out more about their preparations for the games. (Catch Audio Interview Below!)
The Doubles campaign at the Hanoi Games starts on Tuesday, 17 May.
For the latest Team Singapore coverage and news, follow Team Singapore on their social media channels (Facebook, Instagram, TikTok) or visit the official Team Singapore website.