The Future looks bright for rising Team Singapore Paddler, Zhou Jingyi!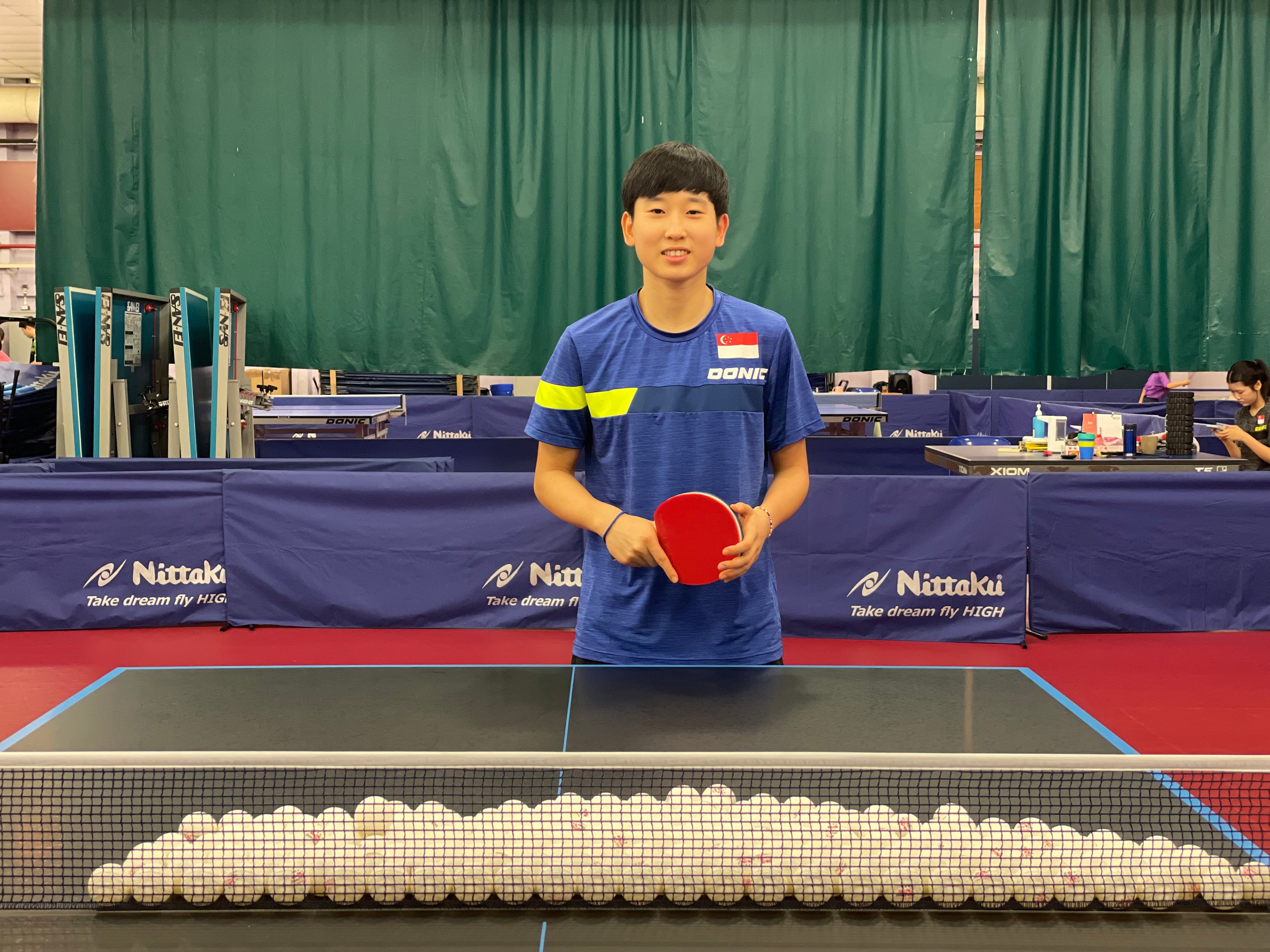 (Team Singapore paddler, Zhou Jingyi. Photo Credit : Singapore Table Tennis Association)
By Pearlyn Koh
For 16-year-old Team Singapore paddler Zhou Jingyi, age is just a number as she makes her debut at this year's Southeast Asian (SEA) Games. The 17-year-old will be part of the contingent's Table Tennis team traveling to Hanoi, Vietnam to compete at the Games from 12 - 23 May 2022. This year's edition of the Games will feature a total of 10 players representing Singapore across 7 events in Table Tennis.
The budding local Table Tennis star, who is currently training full-time with the National Women's Team, was promoted to the senior squad in January, and has since been producing stellar results on the international stage.
Since international tournaments resumed at the end of 2021, the talented teenager has claimed a total of 7 medals across multiple WTT Youth Contender series held in Europe. Just earlier in February, Jingyi clinched the Girls Under-17 title at the WTT Youth Contender Vila Real, Portugal, after beating team-mate and 16-year-old Ser Lin Qian in the Finals.
Jingyi was also part of the Singaporean team that clinched a Bronze medal in the Women's Team event at the Asian Championships last year. Needless to say, the talented 17-year-old will be gunning for a medal at her first-ever Major Games since joining the national team at this SEA Games.
However, while the transition from youth to senior squads has been rather smooth in terms of training, Jingyi shared that her move from youth to senior tournaments had not been easy. That was seen first-hand last month, at the WTT Star Contender in Doha, when the Singaporean suffered a first-round exit after falling to Spain's Sofia Zhang-Xuan, 3-2.
"I think the difference between competing at youth and senior level tournaments is quite significant, especially in terms of quality and placement of shots. But I think these experiences will also help me to identify new areas of improvement to level up my game."
Besides the increased quality of game, the soft-spoken Jingyi also shared that the competition schedule of senior tournaments was starkly different from the youth tournaments that she used to compete in. But gathering from her experiences from competing at more senior tournaments this year, Jingyi has stepped up her training intensity in hope of improving her overall stamina and quality of shots to help level up her game play.
As Jingyi prepares for her SEA Games debut this coming May, we caught up with her to find out about her preparations and how she has been feeling for her first-ever representation at the Games. (Watch Interview Below!)
(Pre-Games Interview with Zhou Jingyi. Video Credit : Pearlyn Koh)
We wish Jingyi and 9 other paddlers from Team Singapore at the 31st SEA Games, the very best of Luck, Focus, Mental Strength and Safety in Hanoi!
The 31st SEA Games is held in Hanoi, Vietnam from 12 to 23 May 2022. For the latest Team Singapore coverage and news, follow Team Singapore on their social media channels (Facebook, Instagram, TikTok) or visit the official Team Singapore website.
Pearlyn Koh has been playing Table Tennis competitively for 9 years. She is a 4-time Champion at the National School Games, over a period of 6 years. And she's currently a member of the National Team and has represented Singapore at several major tournaments, including the 2018 Asian Games and World Table Tennis Championships. In 2019, Pearlyn was also the sole Southeast Asian player to enter the Top 16 at the Asian Junior & Cadet Table Tennis Championships. During her free time, Pearlyn enjoys reading and catching up with her friends.