Mixture of experience and youth, net diving creditable haul of 4 medals for TeamSG!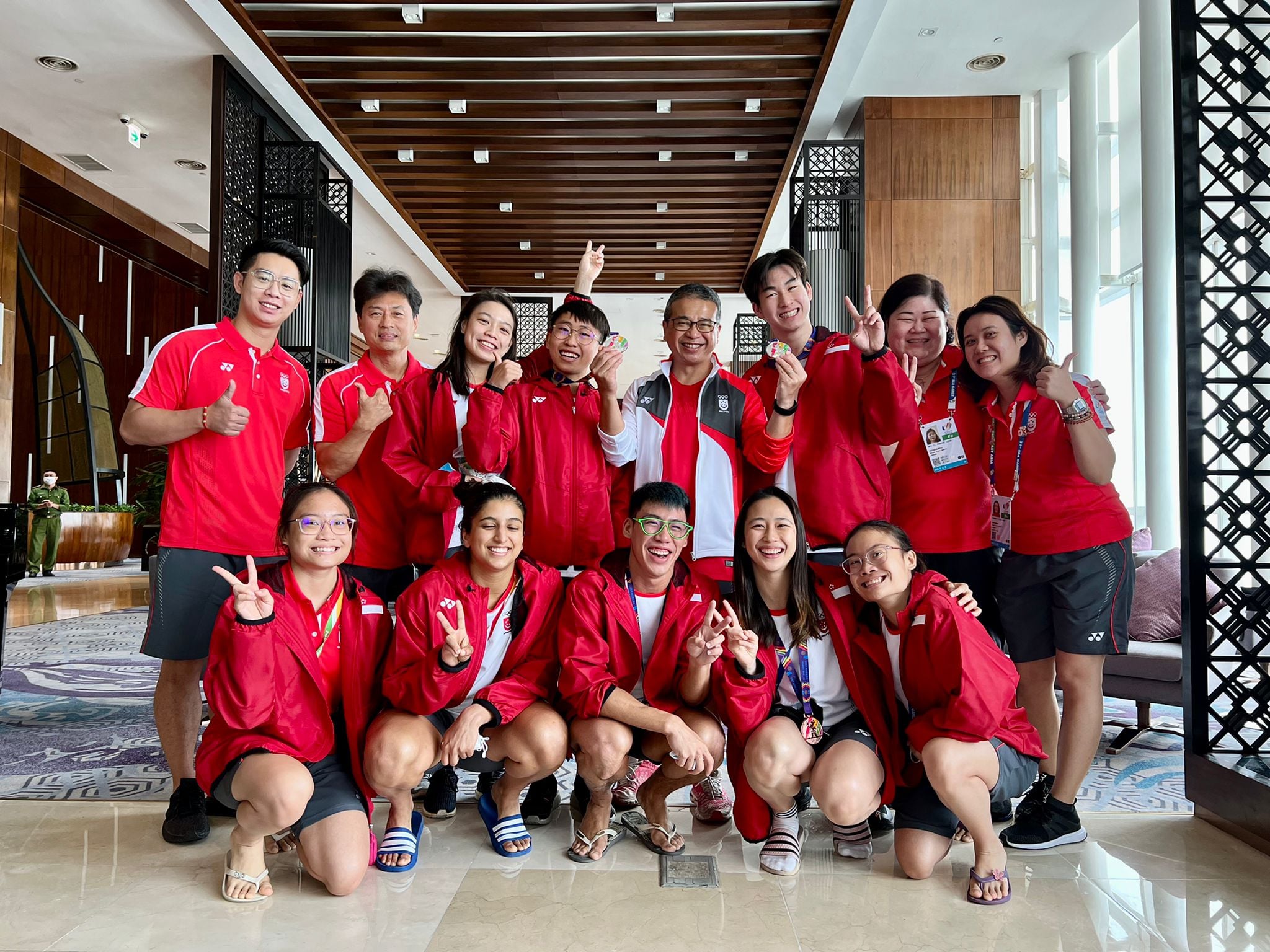 Team Singapore Divers and Officials, together with Minister of Culture, Community and Youth, Mr Edwin Tong (Center). Photo Credit : Mr Edwin Tong
By May Chen
With a team made up of both seasoned hands and young starlets, Singapore's divers will leave the My Dinh Water Sports Palace and the 31st SEA Games with 3 silvers and a bronze.

It is a creditable haul that puts them behind regional giants Malaysia, a side that have over produced athletes that are world beaters in the sport over the years.

Even with the first Singaporean diver to qualify for the Olympic Games going into retirement after Hanoi, the Republic's future in the sport looks to be in good hands with four Games debutants making their way onto the podium, including Team Singapore's youngest athlete at these Games.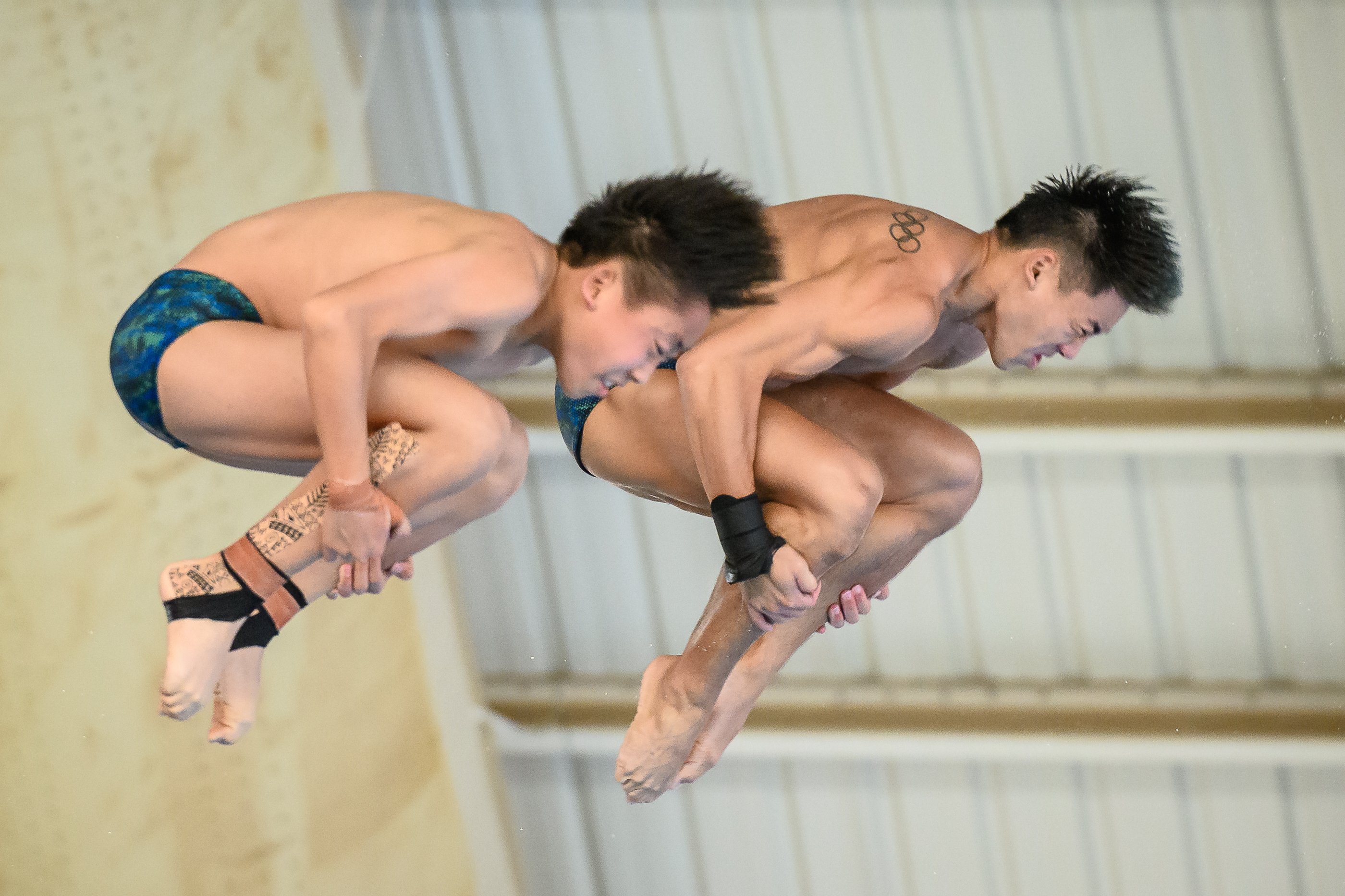 Singapore's Jonathan Chan and Max Lee in action. Photo Credit: Sport Singapore/ Andy Chua


Jonathan Chan and Max Lee win silver in Men's Synchronised 10M Platform

On one platform was Jonathan Chan, a Tokyo 2020 Olympian who turned 25 the day of the final. On the other was 14-year-old Max Lee, the youngest in the entire Singapore contingent. The unlikely combination of a history-making diver going into retirement after Hanoi and a debutant making his first waves in the sport, the two more separated by more than a decade, gave Singapore a medal toast.

The teammates' combined score of 322.50 after six dives put them behind Malaysia's duo, who took gold with a score of 345.93.

Jonathan now joins former teammates Mark Lee and Timothy Lee, as well as fellow Olympian Frieda Lim in life after competitive diving, another addition to a pioneering group that had taken the sport out of the doldrums in Singapore over the last decade. But he took heart at the promise he saw in the sport through his juniors.

He said: "I see the potential that they have for the future SEA Games. It's quite exciting to see how diving can grow in the next few years."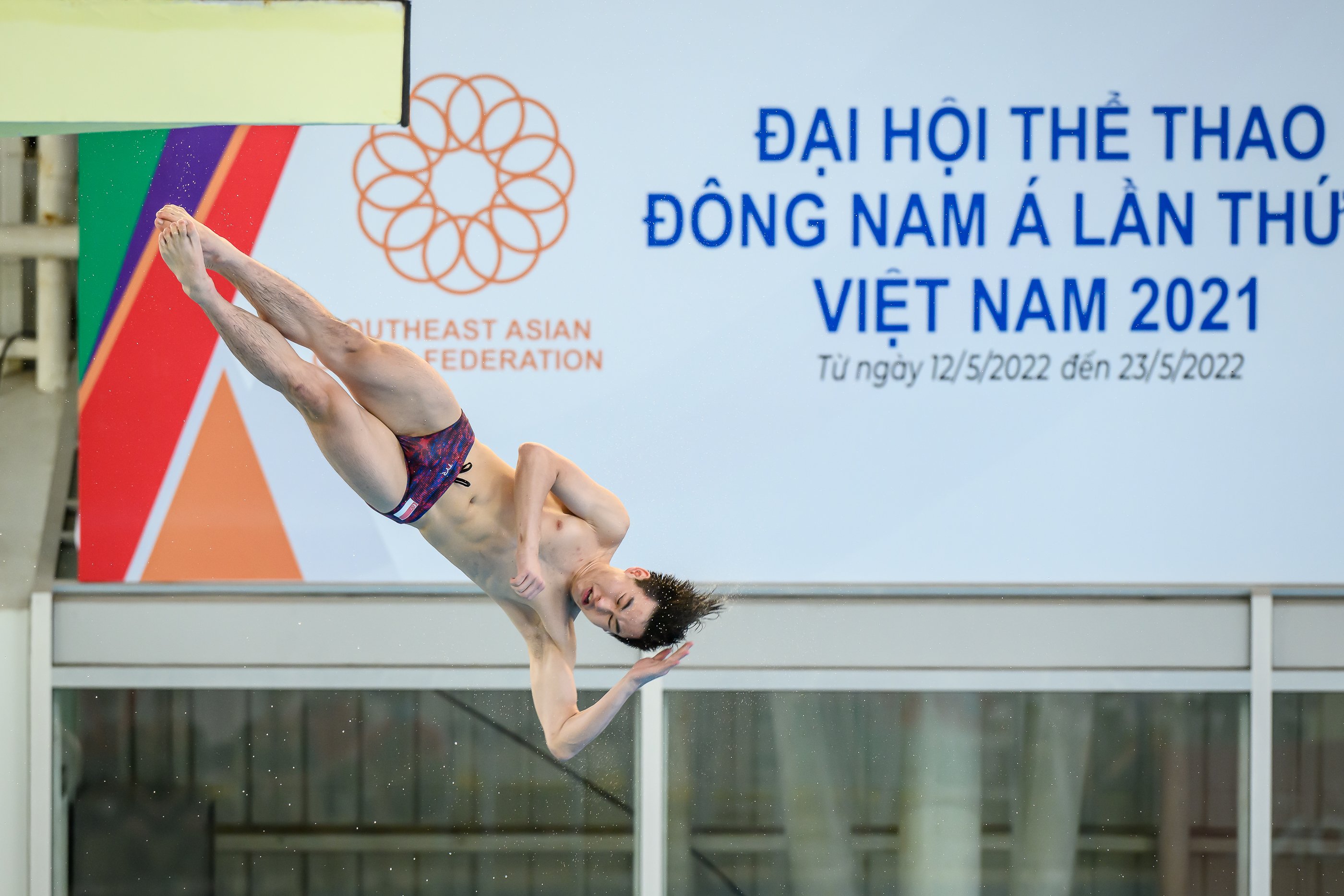 (Singapore's Avvir Tham in action. Photo Credit: Sport Singapore/ Andy Chua)
SEA Games debutant Avvir Tham takes Team Singapore's first medal

Avvir Tham knew just the way to announce his arrival on the SEA Games stage in a manner that matched his stylish persona outside the water.

The 17-year-old somersaulted, twisted, then dove into cool water to take silver in the Men's Individual 1m Springboard final – winning Singapore's first medal at these 31st SEA Games.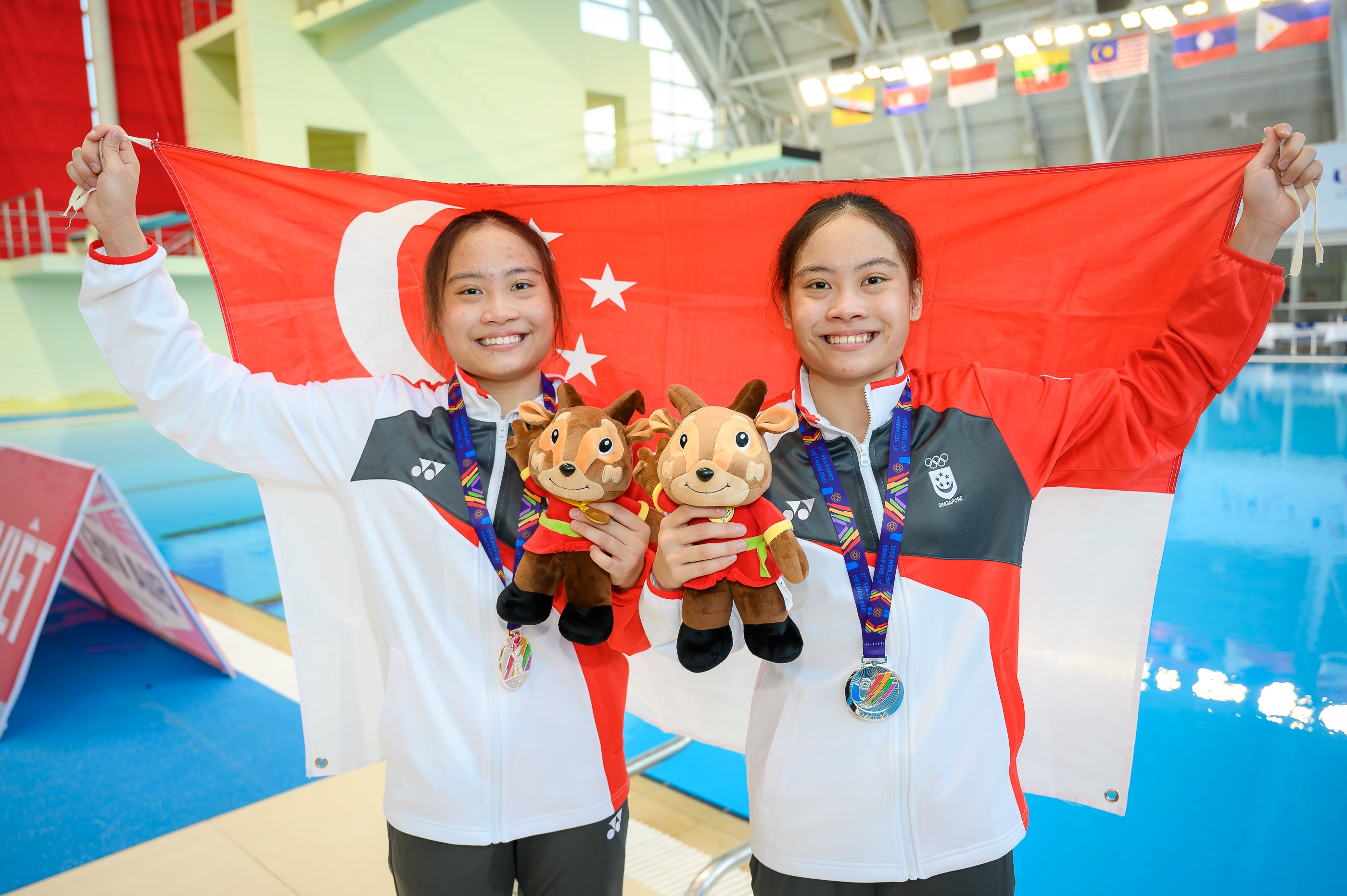 (Singapore's Ong Rei En and Ong Sze En, after the podium ceremony. Photo Credit: Sport Singapore/ Andy Chua)


Twins team up for silver

There are new twins on the diving blocks, and they are Ong Sze En and Ong Rei En. The siblings, who were once artistic gymnasts, took silver in the Women's 10m Synchronised Platform.

Their score of 225.42 put them behind Malaysia's two-time Olympic medallist Pandelela Rinong and Nur Dhabitah Sabri, a multiple Commonwealth Games and Asian Games medallist, who scored 292.14.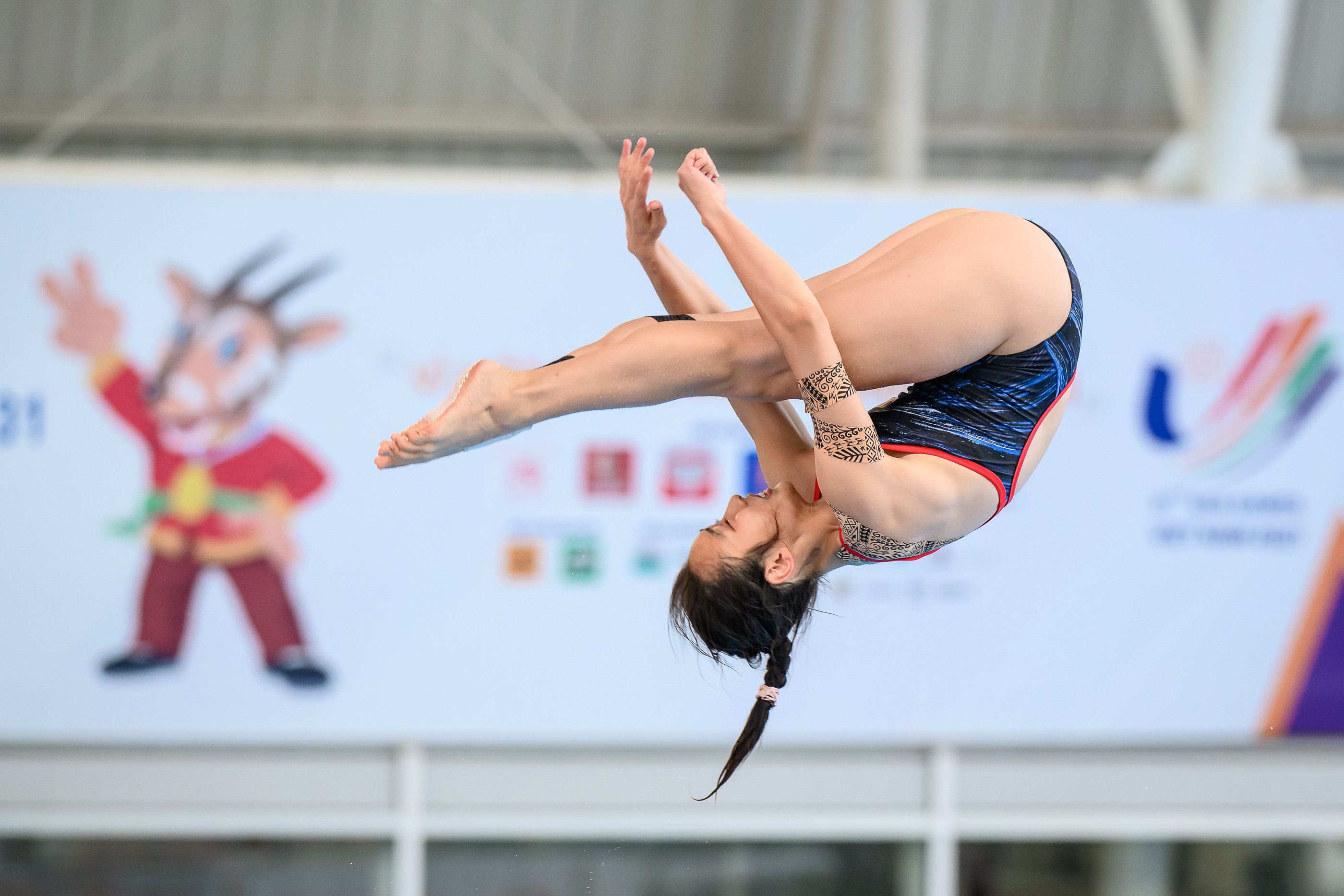 (Singapore's Fong Kay Yian in action. Photo Credit: Sport Singapore/ Andy Chua)

Veteran Fong Kay Yian continues SEA Games streak

As one of the most experienced divers on the Singapore team, Fong Kay Yian ensured, she would continue her medal-winning streak at the SEA Games when she took bronze in the Women's 3M Springboard.

The 25-year-old has won at least one medal at every edition of the biennial Games she has competed in, starting from the 2013 Games in Myanmar. The result this time repeats the bronze she won at the 2015 edition in the same event, and is overall her sixth SEA Games medal.
The 31st SEA Games is held in Hanoi, Vietnam from 12 to 23 May 2022. For the latest Team Singapore coverage and news, follow Team Singapore on their social media channels (Facebook, Instagram, TikTok) or visit the official Team Singapore website.