Silat with Alfian: "To do your best, and leave the arena with no regrets."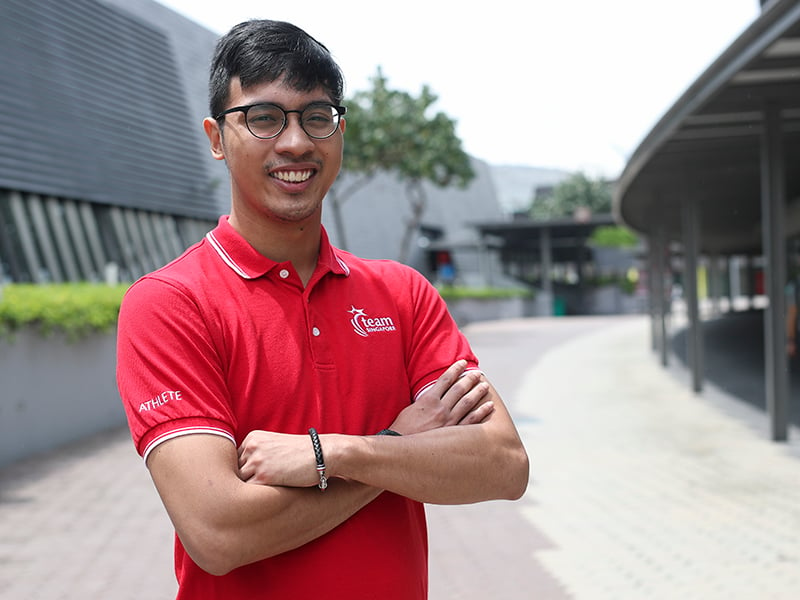 Team Singapore Silat exponent Muhammad Nur Alfian Bin Juma'en. Photo: Sport Singapore


With not one but two SEA Games gold medals under his belt, Team Singapore Silat exponent Muhammad Nur Alfian Bin Juma'en became one of the top athletes in Singapore when he pushed through his pain in the 2015 SEA Games and bested - world champion, Tran Dinh Nam from Vietnam, clinching his second gold medal.
Nur Alfian started the sport when he was five years old, initially following his sister for training. So it was no surprise when three years later the Singapore Silat Federation began classes for 8-12 year olds, that young Alfian got himself enrolled. Things started to get pretty serious from then on.
Before his debut at the SEA Games in 2013, at ten year old Alfian had his first taste of international competition at the 2006 World Championships in France. He won a gold medal and that was enough to cement his dedication to the sport. When he was 16, he clinched a bronze medal at the 15th World Pencak Silat Championships held in Chiang Rai, Thailand and subsequently a silver and two gold medals at different editions of the SEA Games.
Now, aged 22, Alfian is a full-time Team Singapore athlete who trains two or three times a day, six days each week. He recently took part in the 2018 Asian Games in Indonesia, where he found himself up against some of Asia's best while nursing a shoulder injury.
Asked about the upcoming World Pencak Silat Championships, to be held in Singapore this year. Alfian says he is really excited to see what his Western counterparts have to show.
"The Singaporeans and Southeast Asian Silat athletes have a different style of fighting as compared to our Western counterparts. While we focus more on the skills and techniques, they are more into strength and aggression. However in the recent years, with many Hollywood movies incorporating Silat moves such as The Raid, and Mile 22, the western countries are starting to focus on the skills and techniques, so I'm rather excited to see what do they have in store for us"
Although Alfian is still recovering from his shoulder injury and will not take part in the upcoming World Pencak Silat Championships, he knows the other Team Singapore athletes will give their all and take this opportunity to seize a World Championship title for themselves and the nation.
Catch our Team Singapore athletes in action during the World Championship from 13 to 16 December at the OCBC Arena Hall 1, admission is free.