Singapore athletes reap the rewards of overseas training
On Monday night, Singapore Hockey Federation signed a Memorandum of Understanding with Hockey Australia in which Singapore will play in the Australian National Championships for the next three years.

By playing in the country that boasts the world's number one men's team, this arrangement will see the Singapore side competing and training at the highest level from 2016 to 2018.

But it is not only now that Singapore Hockey has understood benefits of playing overseas against stronger opponents.

Two years ago, Haseef Salim was selected and sent to train with the Western Australia Institute of Sports in Perth and this overseas stint has reaped rewards for the 22-year-old who found practising in the new environment an enriching experience.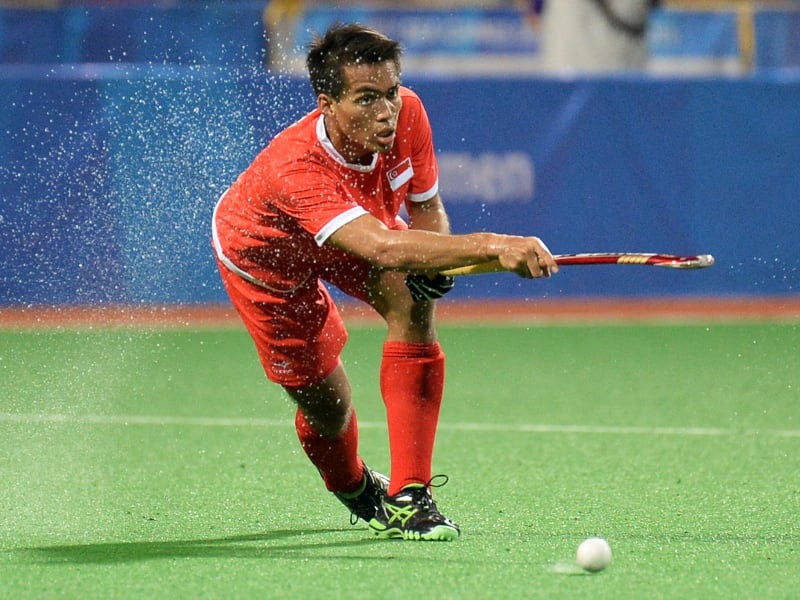 Haseef Salim in action during the SEA Games. Photo: SINGSOC
"Australia is one of the greatest powerhouses in the world and getting the chance to be able to play in the league would be a dream come true for many hockey players," he said.

Salim said the fast pace, intensity and physicality of the sport were the biggest differences between playing in Australia and Singapore.

"The game is so much faster as compared to how it is back home," the national player said. "It has challenged me to pick up my game."

"It feels as though the things happening in the game happen so fast that you will want to try your best to keep up with the rest and on par with the players you're competing with."

Salim, however, is not alone in training overseas. Singapore's top athletes such as Joseph Schooling, Tao Li and Soh Rui Yong have taken advantage of greater competition available elsewhere to push their limits.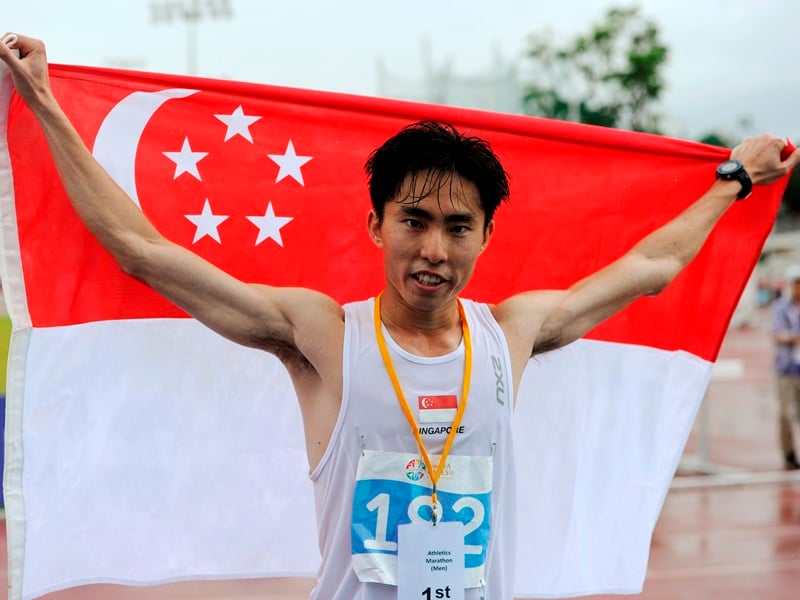 Soh Rui Yong celebrates winning the Men's Marathon at the 28th SEA Games. Photo: SINGSOC
They saw tremendous returns the last SEA Games with Joseph Schooling's nine gold medals, Tao Li breaking the 50m backstroke SEA Games record and Soh Rui Yong winning Singapore's second ever marathon gold.

But despite the significant gold haul, Salim said the main benefit for Singapore could be learning from the system that has worked so well in Australia and adopting it in Singapore.

"The biggest pickup for the sport is that there is a system for all the Australian hockey players to be evenly distributed to each team participating in the first league."

"In turn, they will bring up the tempo of the game which makes it even more exciting when you play with top class players."