Joseph Schooling and Martina Veloso win top gongs at Singapore Sports Awards : Sport On! Singapore Sports Highlights with John Yeong and Duncan Elias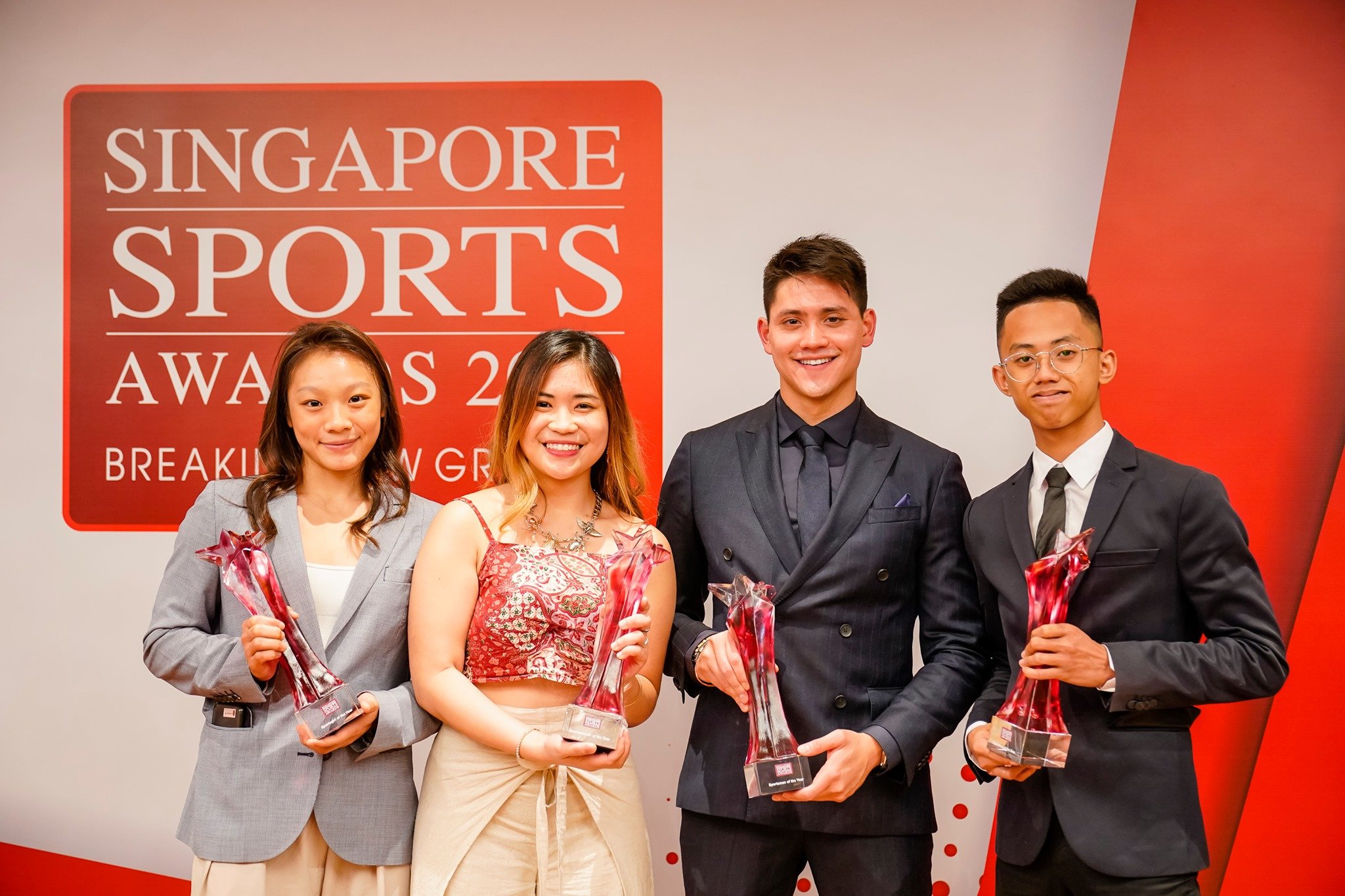 Feature Photo via Singapore National Olympic Council.
Join hosts John Yeong and Duncan Elias as they look back on an eventful month of sporting highlights in Singapore sports, and preview upcoming big sports events in Singapore in the coming month.
Singapore Sports Awards see new stars, and Team Singapore athlete of the month nominees
No surprises as Joseph Schooling wins his sixth sportsman of the year, while Martina Veloso lands her first Sportswoman of the Year award at the Singapore Sports Awards 2019. Also winning the Sportsgirl and Sportsboy categories are Constance Lien and Muhd Hazim Mohd Yusli, while Men's Floorball are named as Team of the Year.
Round-up of Singapore Sports Events for May 2019
History is made in the A Division Hockey Final and the Singapore Sports Awards saw a new winner for Best Event (International) in the form of the FINA Swimming World Cup presented by Yakult! M1 Asian Netball Championships also wins Best Local event.
Also covered are VAS Premier Cup Series Two (Volleyball), World Para Swimming World Series 2019, and ASEAN Basketball League Finals as Singapore Slingers fall 2-3 to CLS Knights who win their maiden title.

AIA Singapore Premier League 2019 mid-season Review
Brunei DPMM have been dominant in the Singapore Premier League 2019 thus far, but Hougang United and Albirex Nigataa are in close pursuit.
Talk of the Month: Is eSport a Sport?
*SCAPE launched its first of its kind eSports programme for Youths in Singapore. With eSport now being a recognised National Sport Association (NSA) and also featuring at the SEA Games 2019, the topic of debate for this month is "Is eSport a sport?"