SPL : Balestier Khalsa and Tanjong Pagar United in a hard fought 4-goal thriller!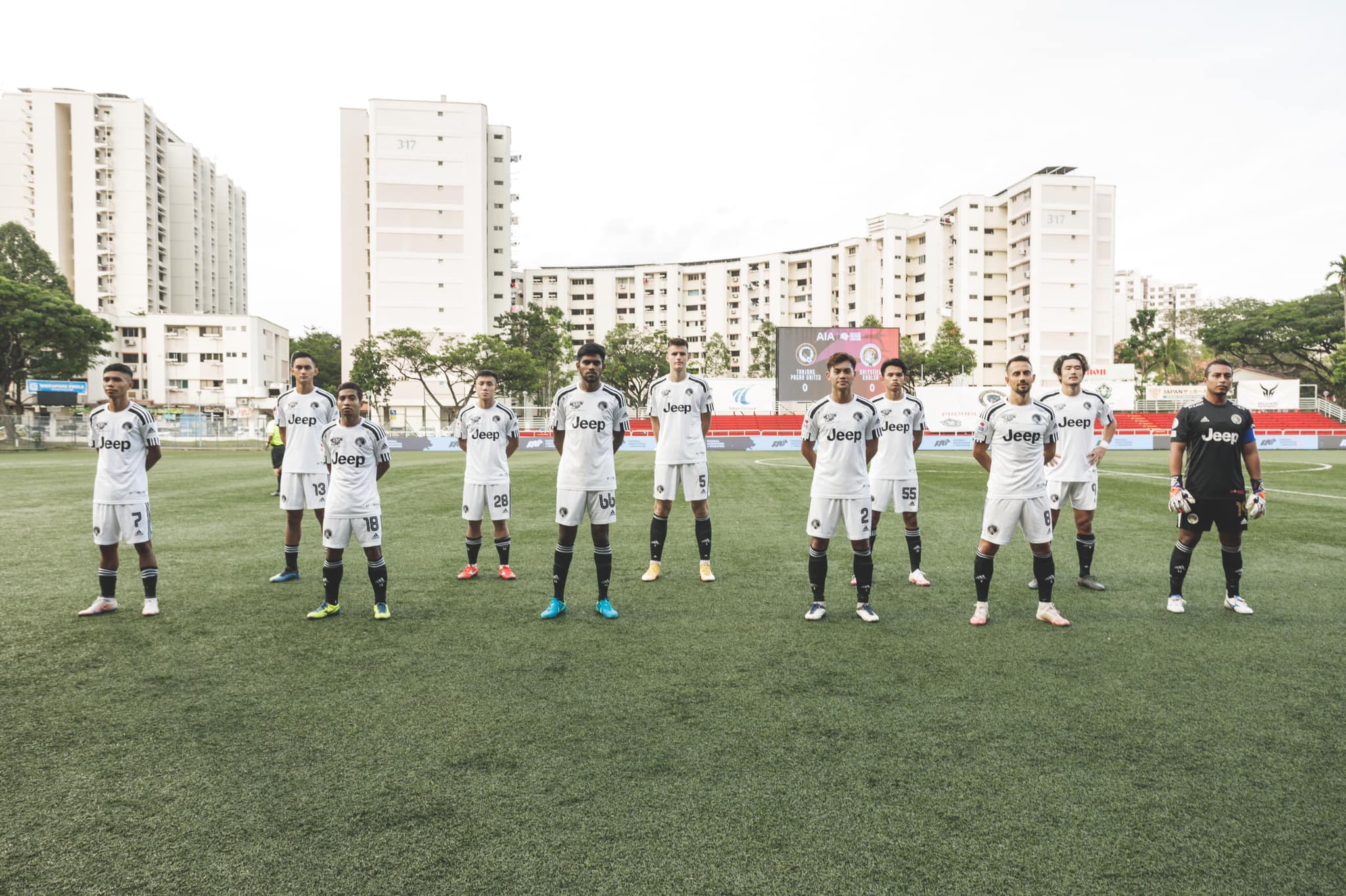 (Photo Credit : Balestier Khalsa FC)
By Chia Han Keong
The good news for Tanjong Pagar United is that they have surpassed their points total for their poor 2020 Singapore Premier League (SPL) season, in which they failed to garner a single victory and just five points from 14 games. And that was on their return to the league after a six-year absence.
The bad news : they could have snatched their 2nd win of the season, against struggling Balestier Khalsa. But they could not hold on after a late penalty goal, and had to settle for a 2-2 draw at the Jurong East Stadium on Sunday (23 May). And so the Jaguars are still stuck at second-from-bottom place in the SPL table, unable to overtake Geylang International, who were beaten 1-2 by table toppers Albirex Niigata (S) at Our Tampines Hub.
Balestier had their Croatian striker Sime Zuzul to thank for the draw, as he came on for the second half to plunder two opportunistic goals. That helped to put an end, to the team's terrible run of five straight league defeats.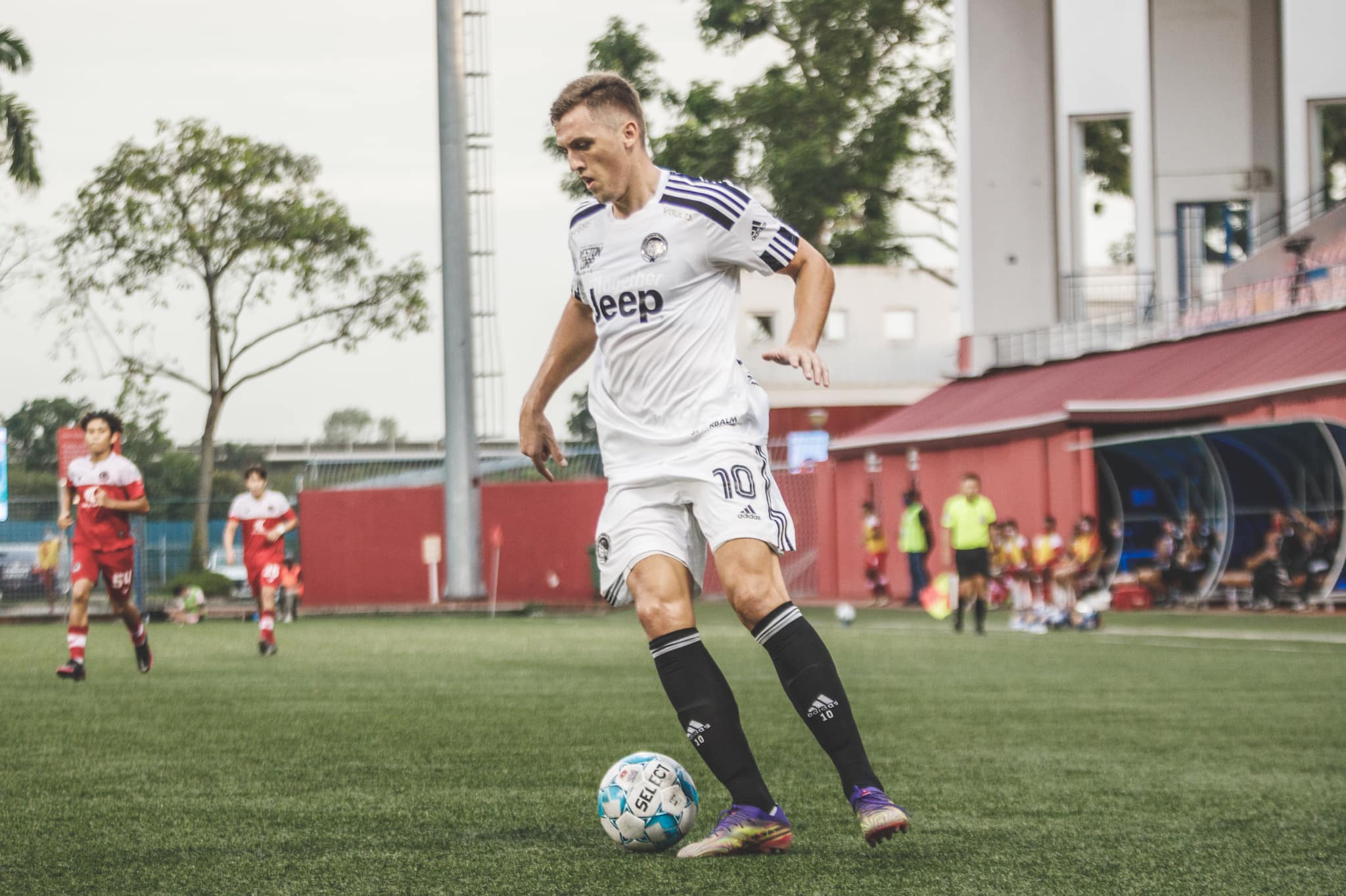 (Photo of Sime Zuzul : Balestier Khalsa FC)
That unenviable streak - their longest since a seven-match losing run in 2019 - must have robbed Coach Marko Kraljevic's side of their collective confidence, as they started the match on the back foot and allowed Tanjong Pagar to dominate the first half. With midfielders Aarish Kumar and Faizal Raffi out with injuries, the Tigers were all at sea in dealing with Tanjong Pagar's two Japanese imports Reo Nishiguchi and Shodai Nishikawa, who were diligent with their constant running.
Former Singapore international striker Khairul Amri, now in the twilight of his illustrious career at age 36, remained a lurking menace for the Jaguars, probing and pulling the Tigers' defence to allow Nishiguchi and Nishikawa space to operate.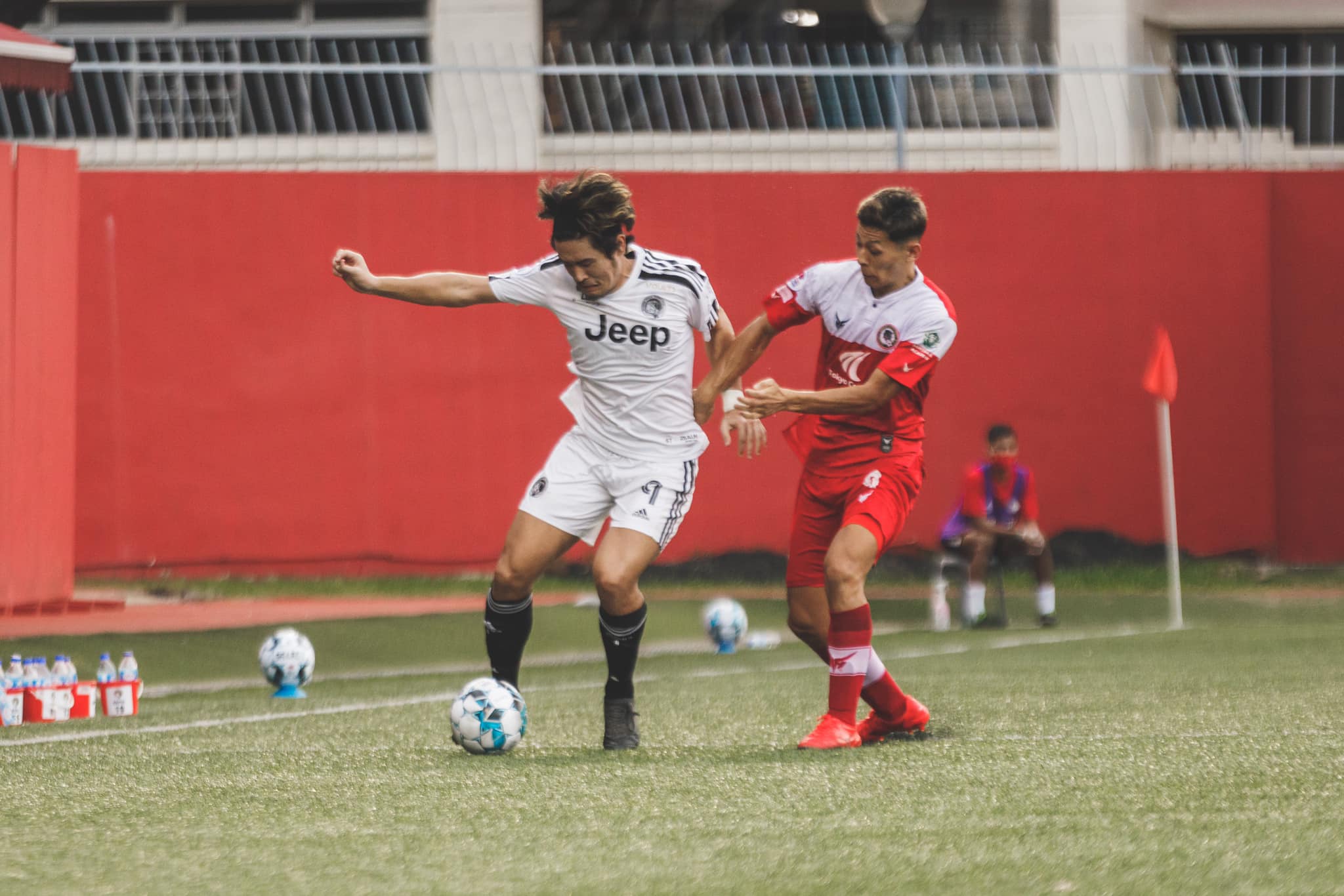 (Photo Credit : Tanjong Pagar FC)
Nishikawa had put in a good cross from the left flank in the 13th minute, only for an unmarked Naufal Ilham to put his attempt way over the crossbar. In the 32nd minute, Nishikawa finally succeeded from the left, cutting back after dribbling down the touchline for Nishiguchi to slot home past an unsighted Zaifal Nizam for Tanjong Pagar's opener.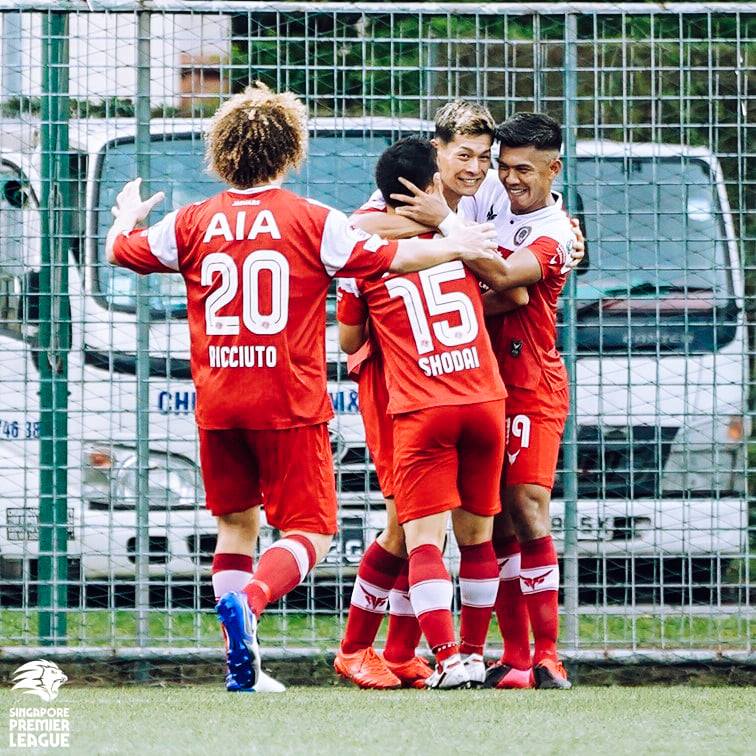 (Photo by Football Association of Singapore)
As his side huffed and puffed without any cutting edge in the first half, Kraljevic had seen enough and finally brought on Zuzul for the second half. The Croatian's introduction, coupled with the departure of Nishikawa with injury, dramatically tilted the momentum to Balestier as they searched for an equaliser.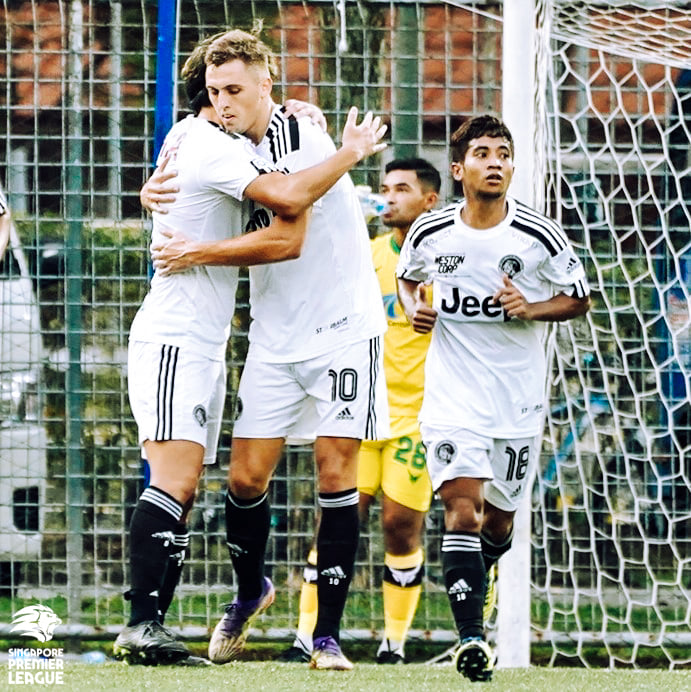 (Photo by Football Association of Singapore)
That duly came on the hour mark, when Balestier's own Japanese import, Shuhei Hoshino, deftly headed a long punt into the path of Zuzul, who powered past the alarmed Tanjong Pagar defence. As goalkeeper Zarfan Rohaizad rushed out to cover, Zuzul produced a moment of brilliance, coolly lobbing the ball over the custodian and into goal.
With Balestier dominating proceedings, Tanjong Pagar coach Hasrin Jailani decided to send on another former Lion, 37-year-old Ridhuan Muhammad, who was brought out from his 2018 retirement for one more season in the SPL.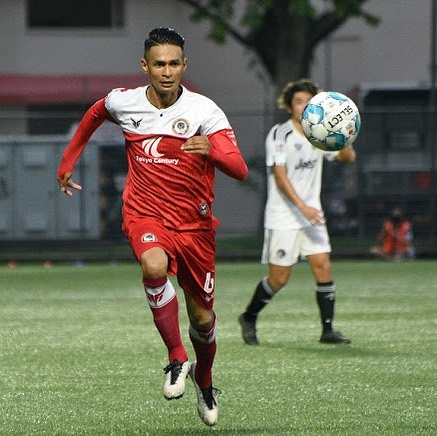 (Photo of Ridhuan : Tanjong Pagar United FC)
While Ridhuan no longer has that explosive speed that marked his successful international spell, he could still put in decent crosses from the right flank. And in the 84th minute, he did just that - and his low cross hit the outstretched hands of defender Ensar Buncevic in the penalty area. Referee Juherman Zaiton had no hesitation in pointing to the spot for a penalty kick, and up stepped Amri to confidently slot the ball past Zaiful into the bottom right corner. Tanjong Pagar celebrated that goal wildly, thinking that it might be good enough to earn them a precious victory.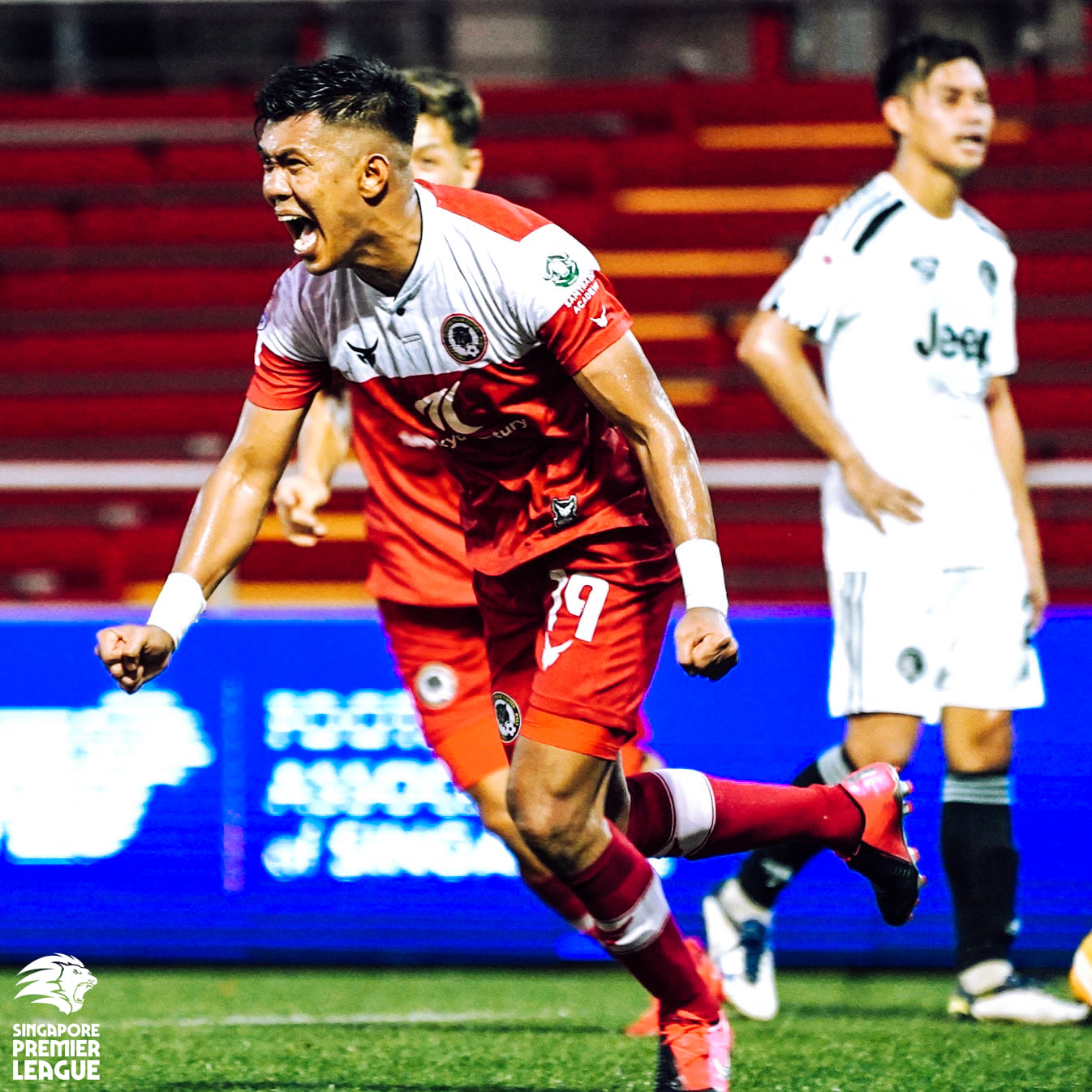 (Photo of Khairul : Football Association of Singapore)
Zuzul though, had other ideas. A hopeful flick by Aidil Johari in the 86th minute seemed like it would be a routine clearance by the Tanjong Pagar defence, but Zuzul bulldozed in to put pressure on Shahrin Saberin and Anaqi Ismit.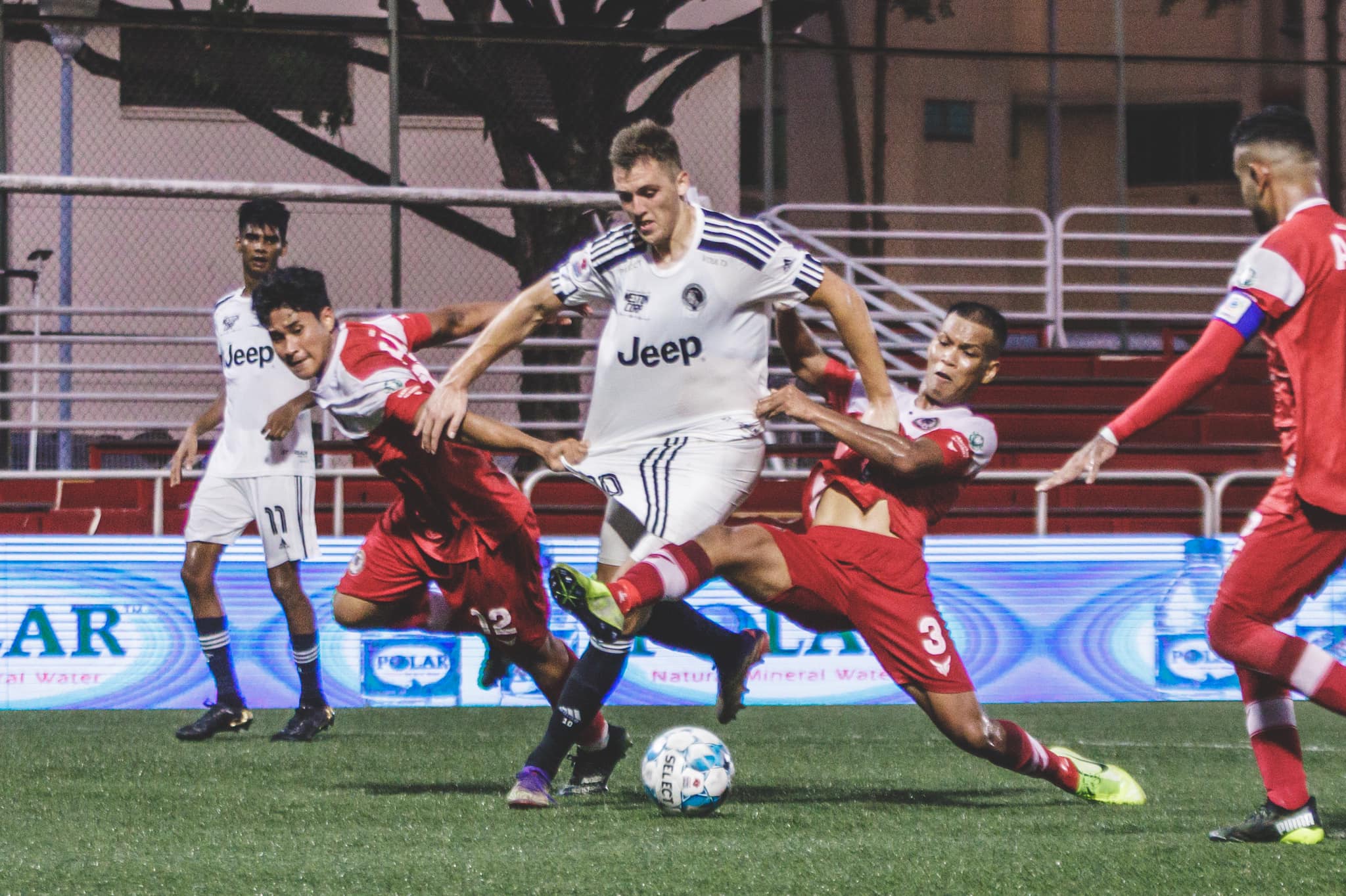 (Photo by Balestier Khalsa FC)
As Delwinder Singh rushed in to help out his fellow defenders, Zuzul showed superb close control to evade the trio's tackles and sweep the ball home to stun the Jaguars. Upon the final whistle, neither of the sides looked too happy, as they knew they had to play much better football for the remainder of the season. Tanjong Pagar have six points from 10 games, while Balestier have nine points to be in fifth place, a whopping 12 points off fourth-placed Tampines Rovers.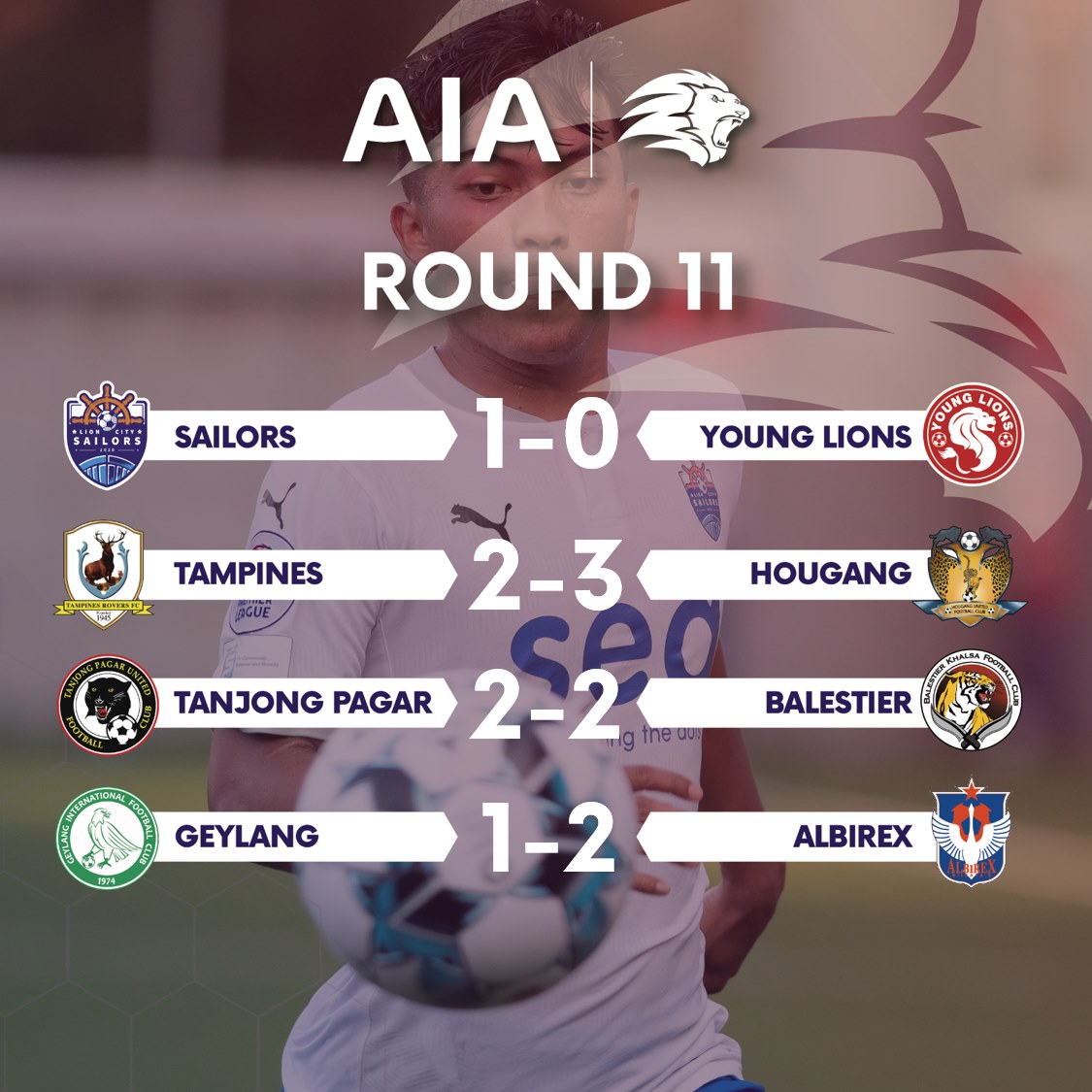 Chia Han Keong is a freelance journalist who has covered both Singapore and international sports extensively for the past 18 years. He was the sports editor of bilingual tabloid My Paper, and has also worked for The Straits Times and Yahoo News Singapore. He has covered four SEA Games (2009, 2011, 2013, 2019), two Asian Games (2010, 2014) as well as the 2008 Beijing Summer Olympics. He counts himself as a massive Liverpool, LA Lakers and Rafael Nadal fan.