TeamSG Legends & Athletes send tributes, in recognition of Badminton's new World Champion - Loh Kean Yew!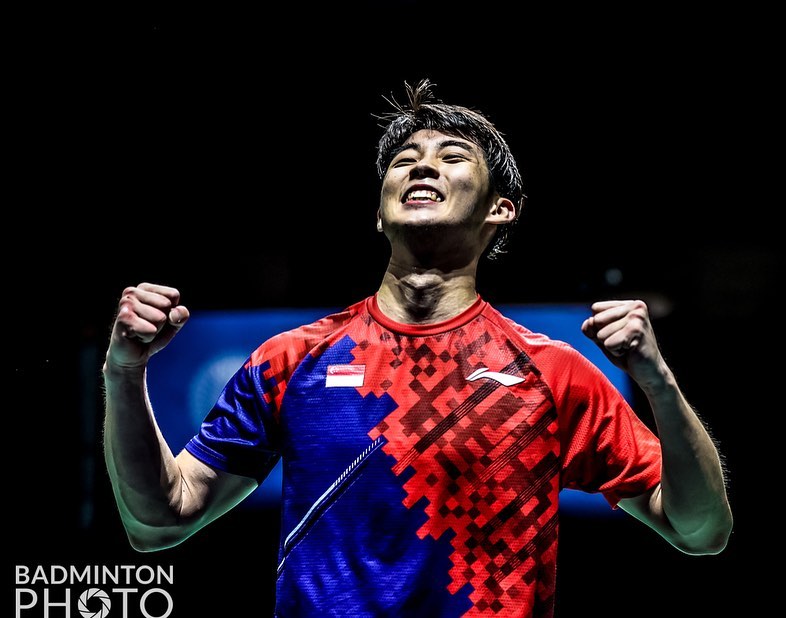 (TeamSG's Loh Kean Yew after winning his 1st World Championship title! Photo Credit : Badmintonphoto)
By Raj Kumar
On Loh Kean Yew's Instagram Page this morning (20 Dec), he posted : "Singapore, this is for you 🥇🇸🇬 😄! Only in my wildest dreams do I dare of this day — of a world champs medal, and of Singapore's first. Congratulations to all who competed at the world champs, and to Kidambi Srikanth, Anders Antonsen and Lakshya Sen for sharing the podium with me 🙏🏻

It's been the most incredible ride so far, and it only pushes me on to continue to work hard to be a better athlete. 💪🏼 I couldn't have achieved this without the help of many, and I would like to thank:

Singapore Badminton Association, Singapore Sport Institute, Lining, my coaches, teammates and training partners, physios and the sports medicine and science team, my family, friends and supporters — Thank you for believing in me and for being there for me. It means a lot to me to know that I am in good company in this journey. 🙏🏽

To the BWF, the organisers and volunteers of the world champs, the people in Huelva : Muchas Gracias for the hospitality and memories. 🥰 As always, I'm very proud to wear the 🇸🇬 flag here in Spain. Going to enjoy this moment for now, and also get some rest and recharge for the upcoming season. The work begins again soon. 😅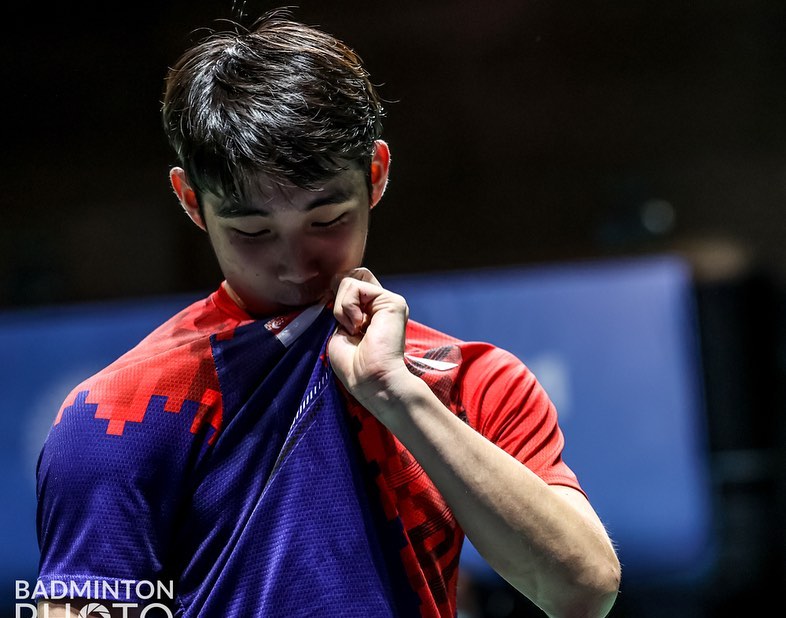 (TeamSG's Loh Kean Yew after winning his 1st World Championship title! Photo Credit : Badmintonphoto)
19 Dec 2021 will now have a special place in Singapore's sporting legacy! It was the day which the Republic joined the ranks of an elite group of nations, who've won the coveted Men's Singles World Championships crown, since the tournament's inception in 1977! This elite group includes Denmark, Indonesia, Japan and 13-time winners, China! And on the 26th edition of the biennial BWF World Championships in Huelva (Spain), SINGAPORE's been added to this exclusive list, all thanks to the phenomenal run of 24 year old, Loh Kean Yew.
In the grand finale at the World Champs, India's former world no 1 Kidambi Srikanth was beaten 21-15, 22-20 by 22nd ranked, Kean Yew.
Besides being the 1st ever unseeded player in History to compete in the prestigious Final, the former Singapore Sports School student is also the very 1st SINGAPOREAN to win a medal at the coveted event! En route to winning the GOLD in Spain, he shocked Denmark's world No. 1 Viktor Axelsen in the opening round, followed by world No. 3 Anders Antonsen in the semi-finals. In
addition to his World Championship title, Kean Yew wraps up a HISTORIC 2021, having also won the Dutch Open and Hylo Open titles respectively.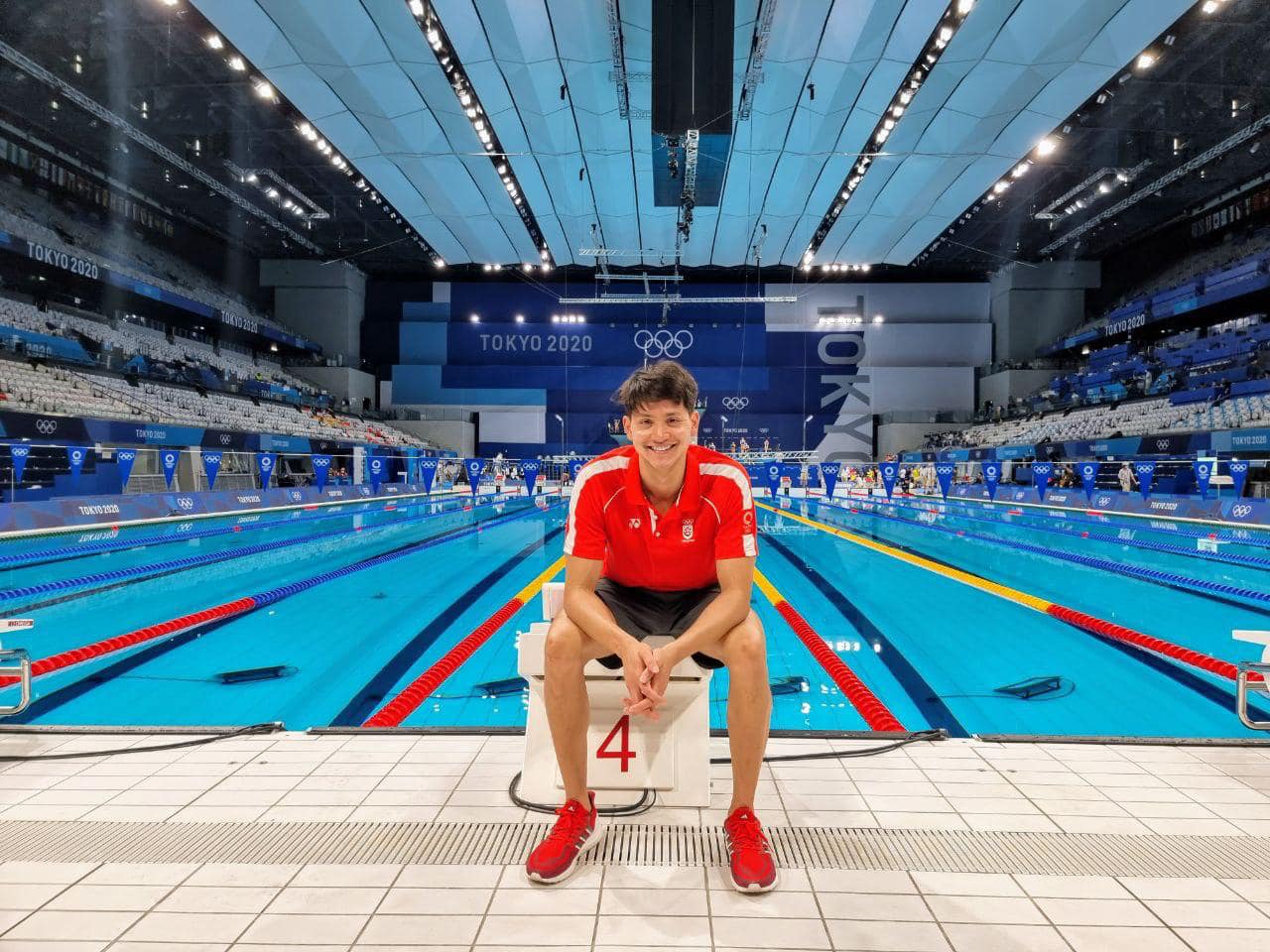 (Singapore's 1st Olympic Gold Medallist, Joseph Schooling. Photo Credit : Joseph's Facebook Page)
Here's a List of Congratulatory Messages from Team Singapore Legends and Athletes :
Olympic Gold Medallist, JOSEPH SCHOOLING :
"Loh Kean Yew - Badminton World Champion! That's got a nice ring to it. Savour the moment after years of hard work and sacrifices. Congratulations Kean Yew, well and truly deserved."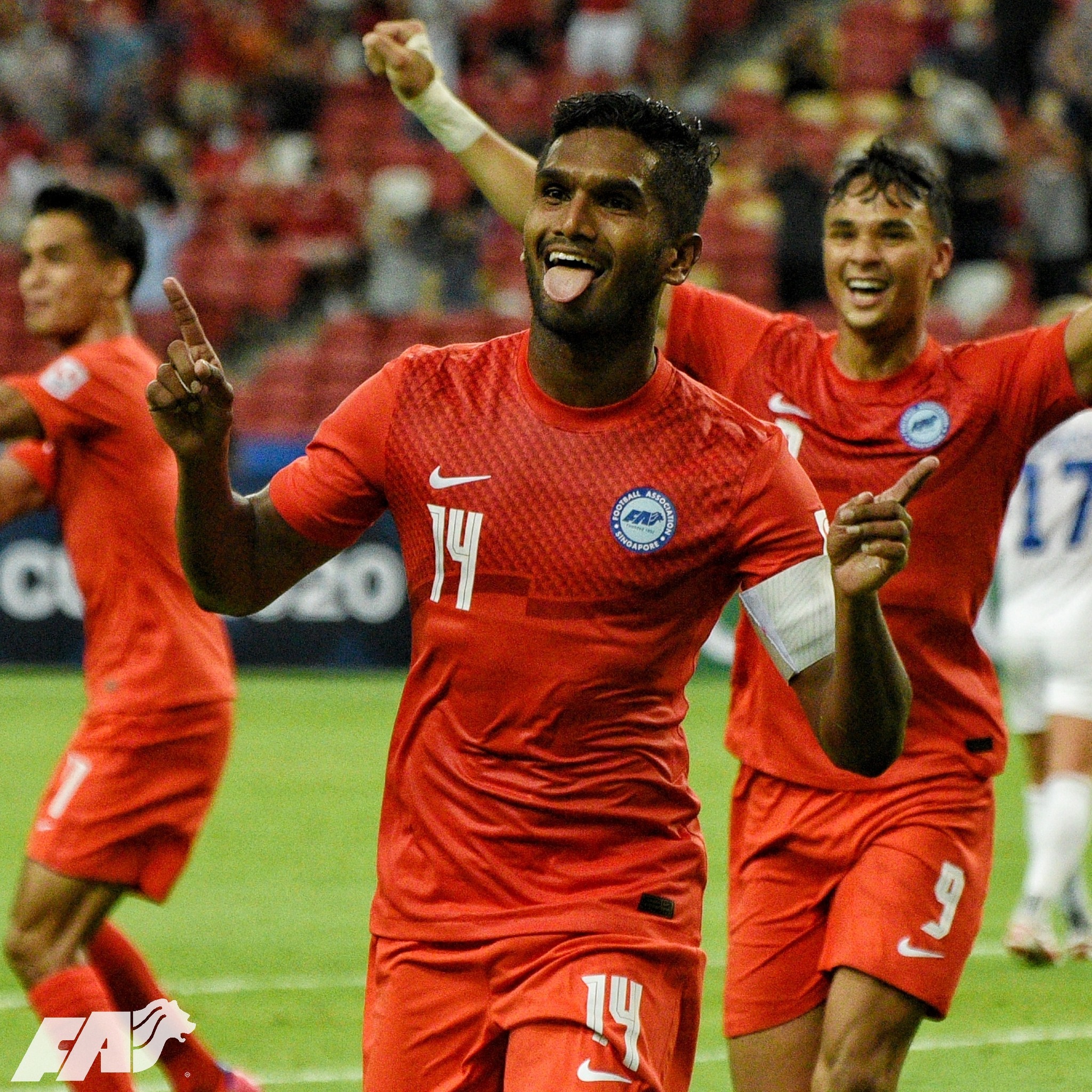 (Captain of Singapore's Men's Team, Hariss Harun. Photo Credit : Football Association of Singapore)
Captain, Singapore's National Football Squad, HARISS HARUN :
"Congratulations Champion!
You made us all proud Singaporeans!
You fought like a Lion and created History!
Wish You all the best and to more success in the future!"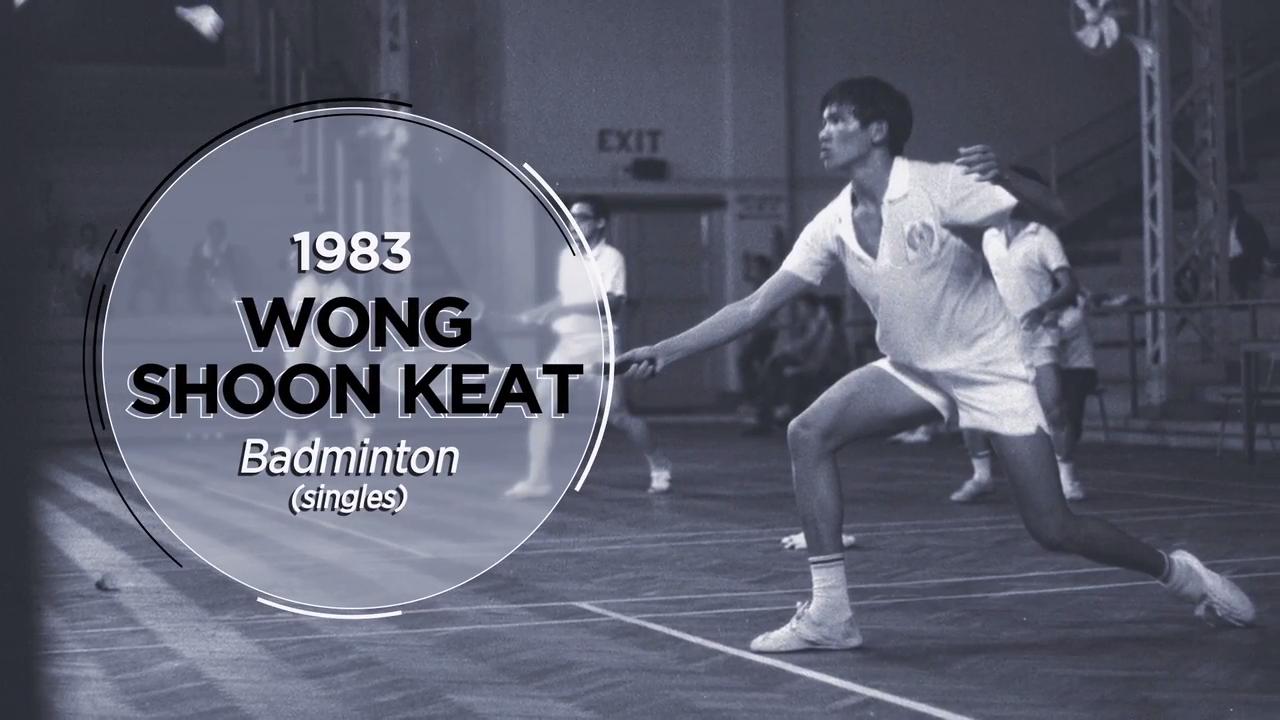 1983 SEA Games Gold Medallist, Wong Shoon Keat.
It's coming to almost 40 years since we last saw a Singaporean win the SEA Games Badminton Gold medal in the Men's Singles. Kean Yew came close in 2019, but finished with the Silver medal instead.
1983 SEA Games Gold Medallist, WONG SHOON KEAT :
"The main reason why Kean Yew is playing better, is because he was exposed to the overseas training in Dubai with Victor (Axelsen) in late August. He was also playing a few tournaments in Europe and had several training sessions with a variety of players there. With this increased exposure, he was able to adapt his game and be more confident in his playstyle playing internationally.
Coach Kelvin Ho was also following him around during his overseas tournaments and was able to guide Kean Yew to help him improve his game. His analysis during the games, especially during the finals in the world championship was spot on, asking Kean Yew to not challenge the net play with his opponent too much (as an example)".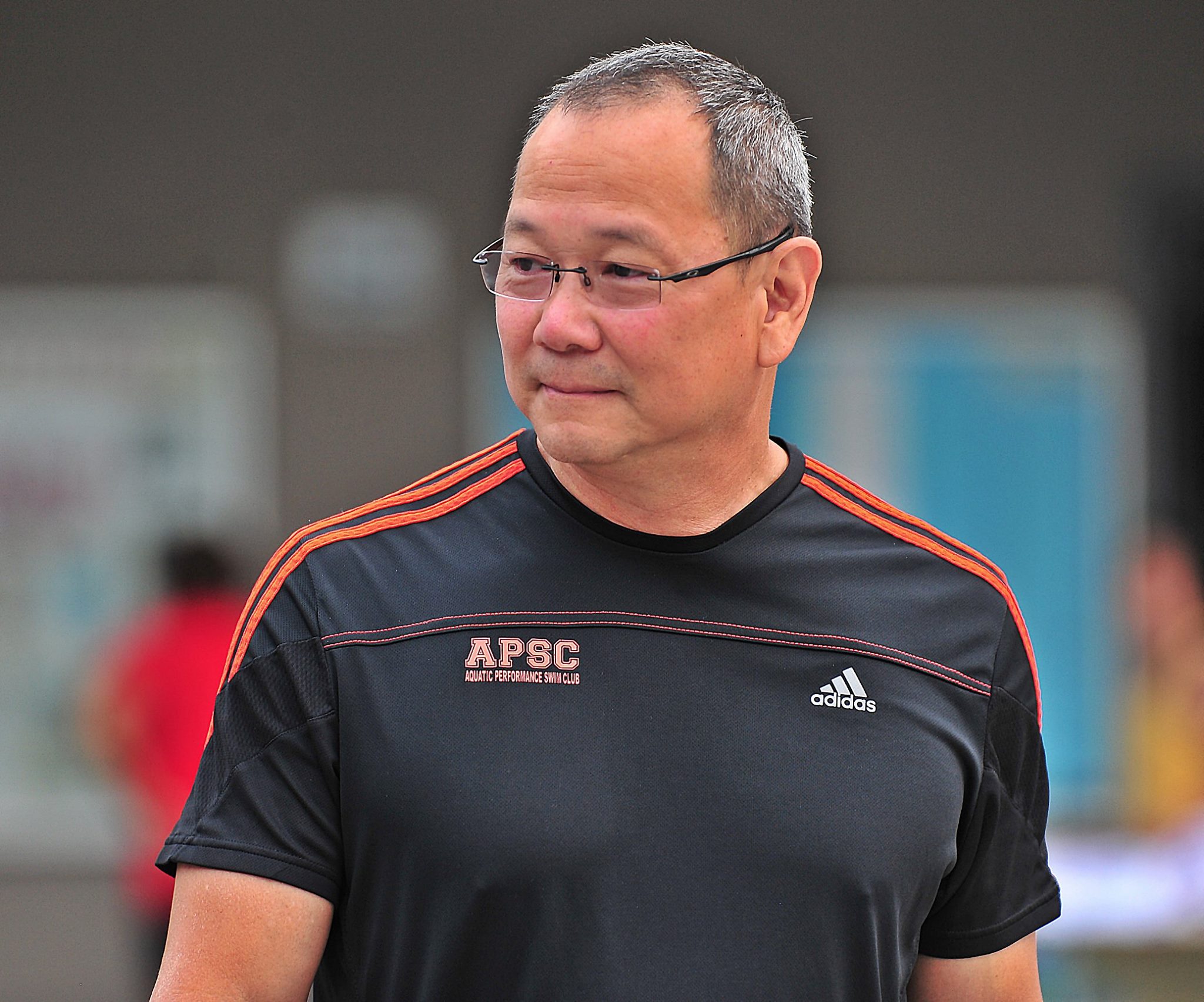 (Hall of Famer and 1 of Singapore's National Swimming Coaches, Ang Peng Siong. Photo Credit : APS Facebook Page)
20-time SEA Games Gold winner,
ANG PENG SIONG :
"What a journey it has been for Singapore Badminton… the legacy of Wong Peng Soon, Ong Poh Lim, Wong Shoon Keat, Ronald Susilo, Derek Wong and others have inspired many Singaporeans. Loh Kean Yew has reignited our spirited desire to be the Best in the world! Anything is possible! Thank you Kean Yew for inspiring the next generation of Singaporeans! Majulah Singapura!"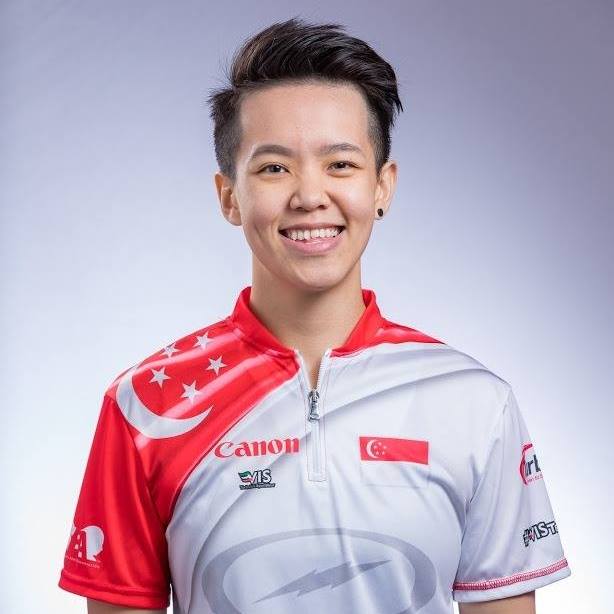 (TeamSG's 2021 World Bowling Champion, Shayna Ng. Photo Credit : Shayna's Facebook Page)
2021 World Bowling Champion, SHAYNA NG :
"I first met Kean Yew in 2019, when we were both invited by MCCY to catch the F1 night race in Singapore. We were the only two athletes there, so naturally we got to know each other better over food, drinks and some F1 action (like a first date 😅)
He was a young boy with great ambitions. Filled with zest and motivation. Little did I know that if we fast forward 2 years, he would be my fellow world champion buddy, and I couldn't be more proud of him. He has brought Singapore to greater heights and I believe this is just the beginning of his very successful journey."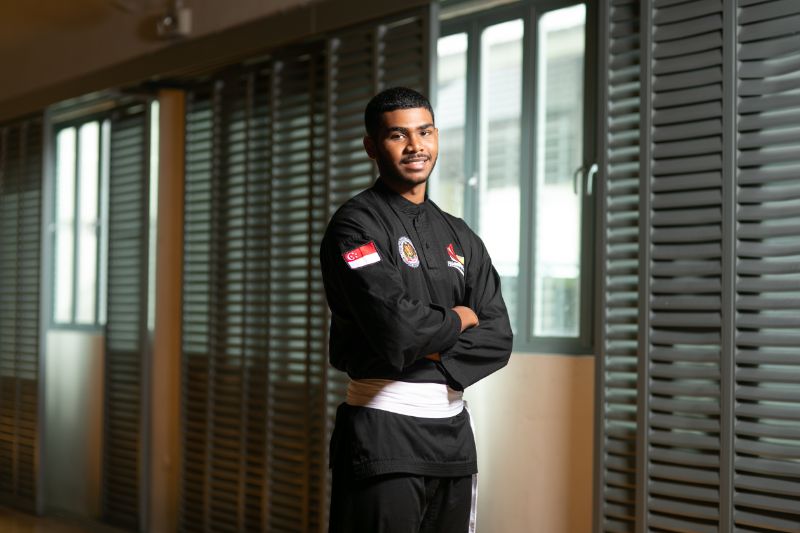 (TeamSG's 3-time Silat World Champion Sheik Farhan bin Sheik Alau-din. Photo Credit : PERSISI)
3-time World Champion and soon-to-be gunning for his 4th world title in 2022, SHEIK FARHAN :
"Congratulations Kean Yew....A truly amazing achievement for Team Singapore. 2021 is your greatest year with 3 Titles won, your Olympic debut and victories over several top players. You truly showed your fighting spirit on the Court. And you are a great example for kids to follow.
Wishing You the Best for many more years to come!!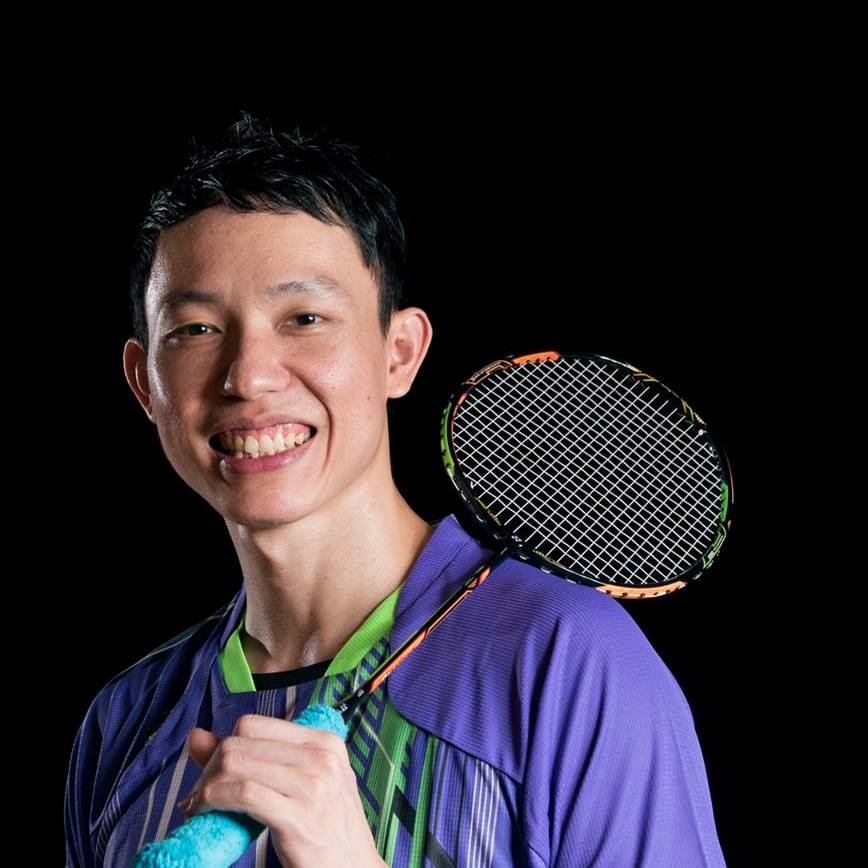 (TeamSG's former Men's No 1 Shuttler, Ronald Susilo. Photo Credit : Ronald Susilo Badminton Academy Facebook Page)
TeamSG's former Men's No 1 Shuttler, RONALD SUSILO :
"I'd like to Congratulate Kean Yew for his stunning victory at the World Championships! I hope this achievement will spur him to achieve even greater results in future and for S'pore Badminton's scene. And hopefully this stunning triumph, will help change the mindsets of many Singaporeans, who still have yet to believe that a small nation like ours, can produce Champions on the world stage!"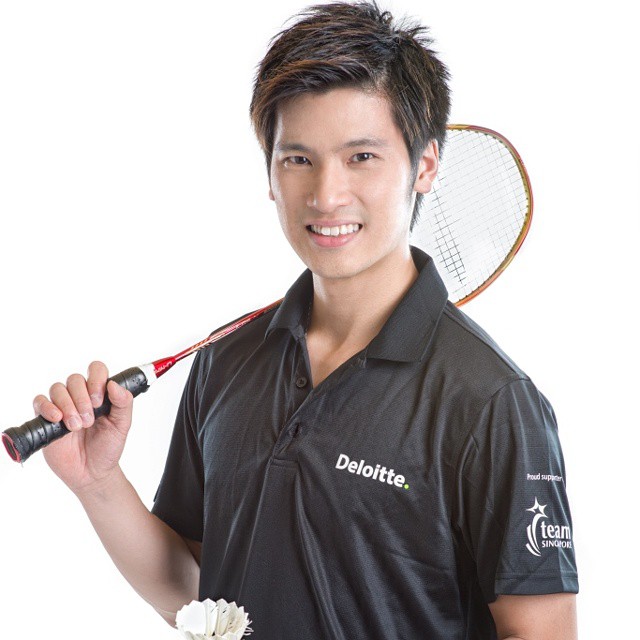 (TeamSG's former Men's No 1 Shuttler, Derek Wong. Photo Credit : Derek Wong Badminton Academy's Facebook Page)
TeamSG's former Men's No 1 Shuttler, DEREK WONG :
"Kean Yew has matured alot in his gameplay and built-up well in his long rallies learning from the Tokyo Olympics. Not only that, but he worked on converting his great defensive to offensive with master precision.
It is a feat that will be down in history for a very long time and an inspiration to all young and past badminton athletes in Singapore. I feel proud to have him as a compatriot that I grew up training and guiding as a senior. But all credits must go to the coaches (Kelvin Ho in particular) Singapore Badminton Association, the Committee and Sport Singapore. This is the team of people that provided great opportunities for Kean Yew to go out there and excel. And with this achievement, I hope that Badminton in S'pore will start having some decent sponsorships coming in, to build up the pipelines of our badminton juniors and youth in the future to come."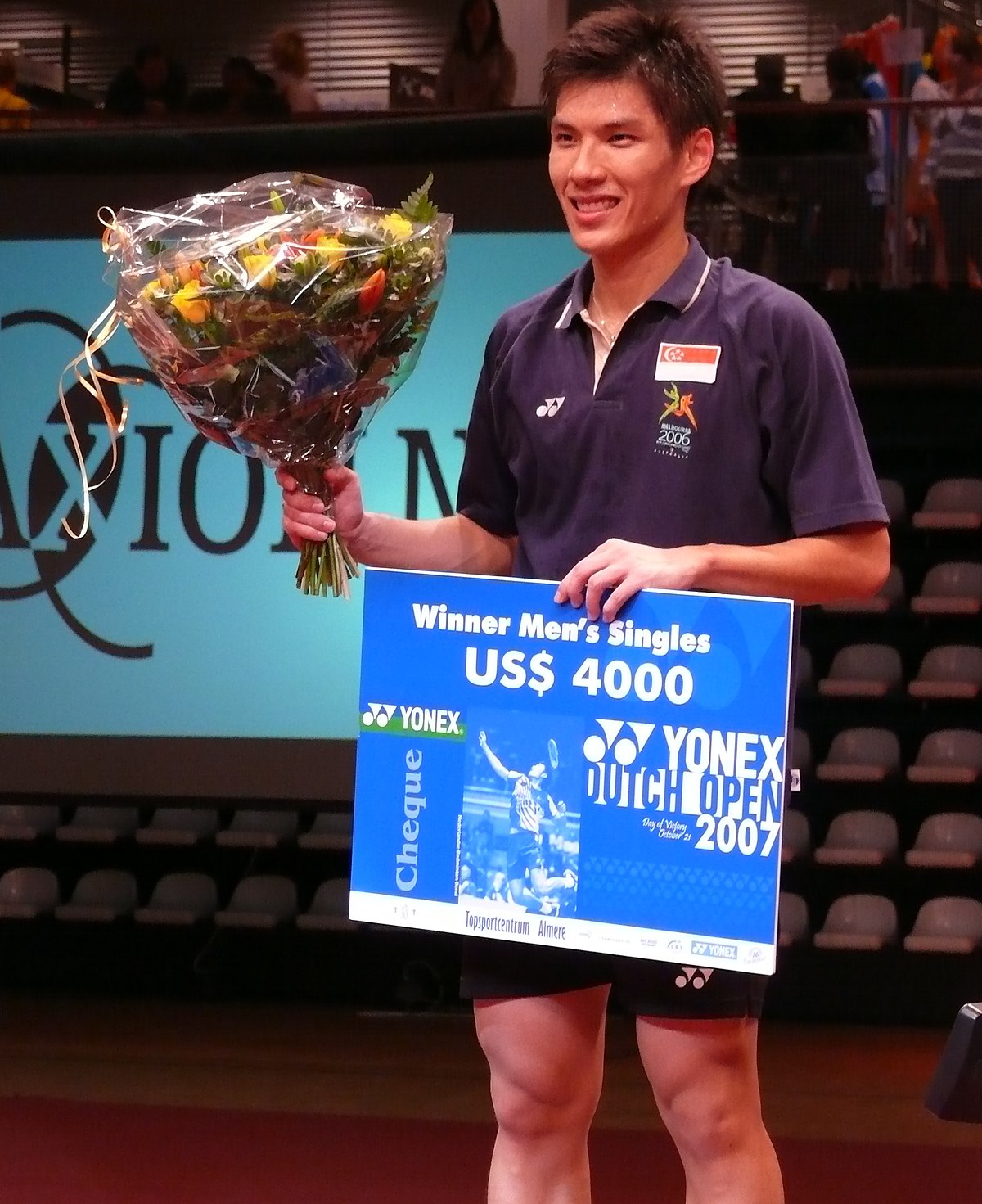 (Commonwealth Games Team Silver medallist, Kendrick Lee. Photo from Wiki)
Former Silver medallist at World Juniors and 2002 Silver medal winner at the Commonwealth Games, KENDRICK LEE :
"While the entire Nation celebrates an incredible achievement, we must acknowledge and recognize the many years of sheer hardwork, dedication and sacrifice behind the scenes.
What we have witnessed over the past week has been amazing. It united a Nation, it gave future generations hope and believe, and this is a feat worthy of more than a Nobel Prize. You just cannot write scripts like that. You just keep grinding and believing that the moment will arrive, which I am privileged enough to be able to witness history being made whilst I am alive.
First, Joseph Schooling. Now, Loh Kean Yew!
Regardless of sports, I sincerely hope that every athlete gets the protection, comfort, and environment to thrive in what they believe in and set out to do. Let us stand together to appreciate, acknowledge, and show our utmost support for athletes fighting hard for a similar goal. After all, we are One United. We fight together and we sing the National Anthem as one. Majulah Singapura!!"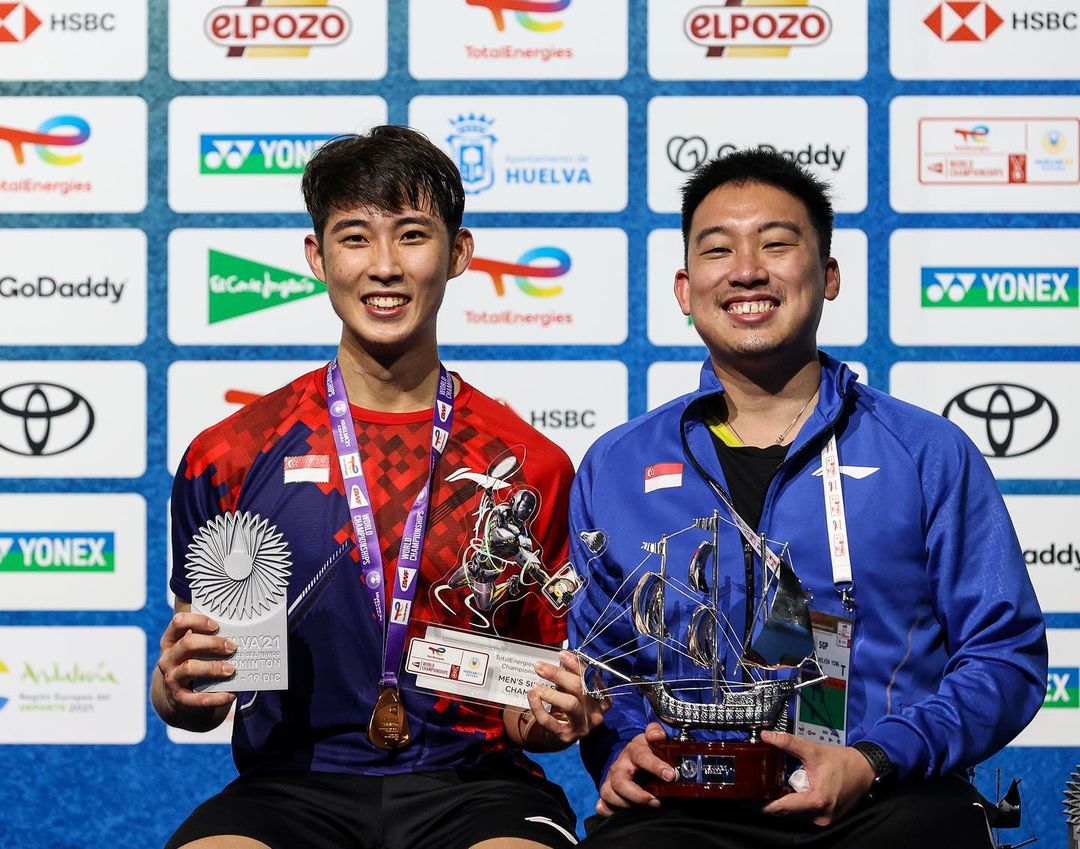 (TeamSG's Loh Kean Yew and Coach Kelvin Ho. Photo Credit : Badmintonphoto)
Loh Kean Yew returns to action in 2022, with the SEA Games, Commonwealth Games and Asian Games, all taking place within a span of 6 months. We Wish the new WORLD CHAMPION, the very very Best for 2022 :)
Raj Kumar's been in Singapore's sports reporting and broadcasting scene since 1997. He was the former Sports Editor and Presenter on Power 98FM (SAFRA Radio) and 938LIVE (Mediacorp Radio). Over the years, he travelled to report on Team Singapore at the 2008 Beijing Olympics and 2012 London Olympiad, including 4 SEA Games cities. As a familiar voice and face on Radio, TV and online sports, he has produced and hosted more than 650 talkshows and programmes.