TeamSG Shuttlers Terry Hee & Tan Wei Han : Their ongoing journey to the Top!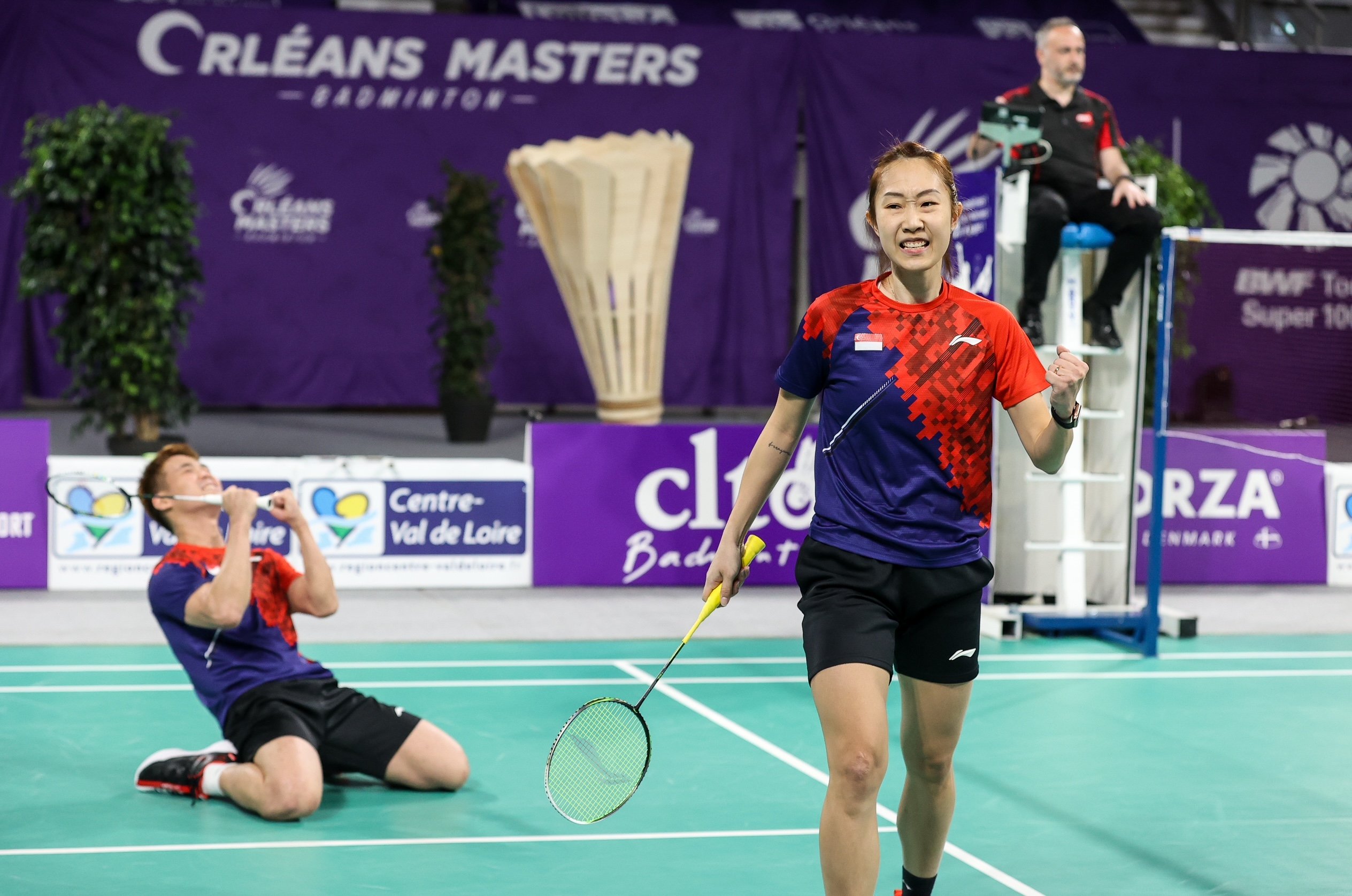 (Terry Hee and Tan Wei Han competing in the Final of the Orleans Masters. Photo Credit : Badmintonphoto)
By Tan Wei Han
Team Singapore's national shuttlers Terry Hee and myself (Tan Wei Han) are on a mission to rack up our world rankings and rise to the top. We're currently in Manila for the 2022 SMART Badminton Asia Championships, as part of a squad that will be competing in 4 Singles and 5 Doubles matches. Terry and I arrived in Manila, having spent a 4-week campaign (22 March to 17 April) competing at the YONEX Swiss Open, followed by Orleans Masters, Korea Open and the Korea Masters.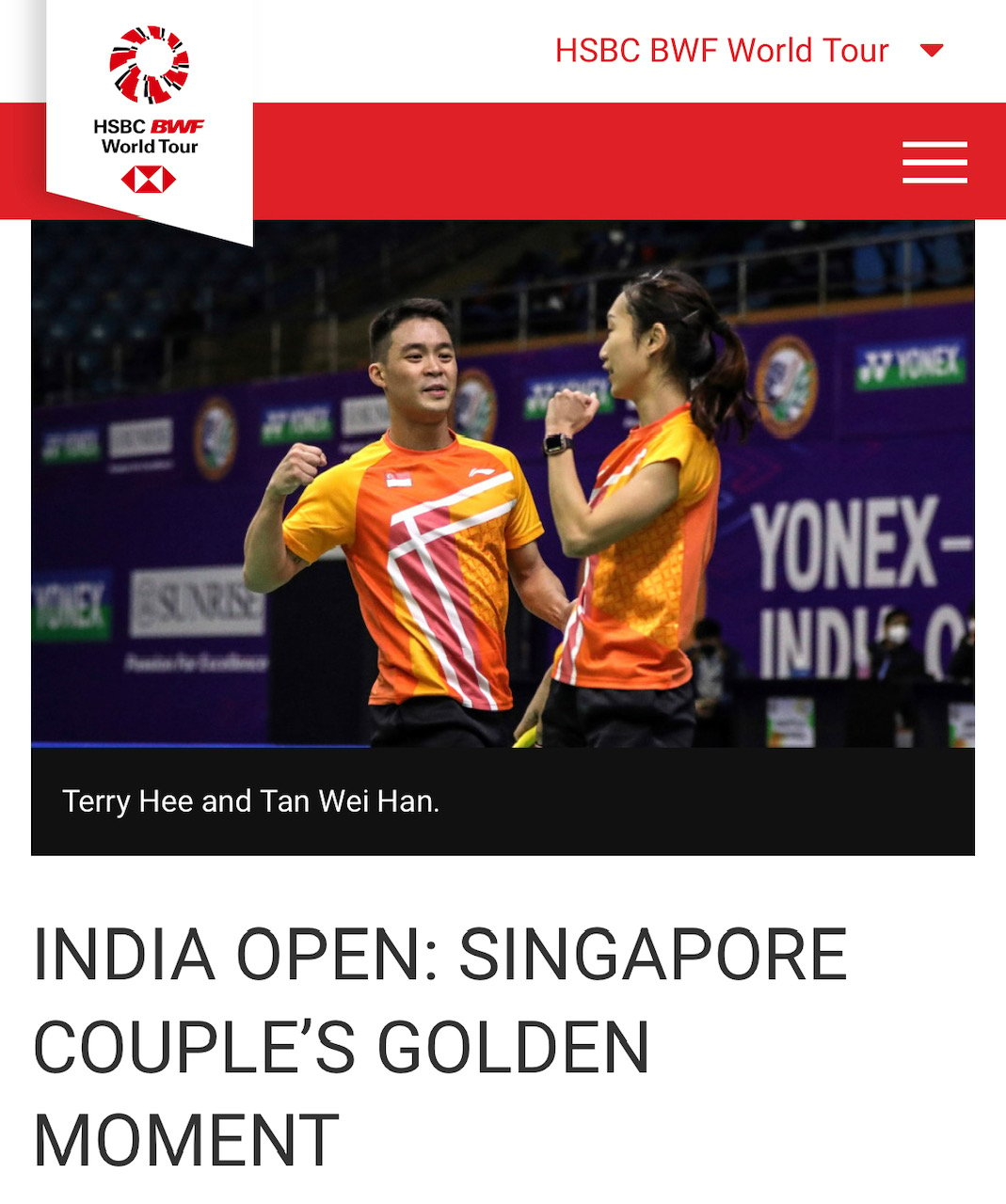 (Terry Hee and Tan Wei Han competing in 2022 India Open. Photo Credit : Badmintonphoto)
Many might have already known, Terry and I are not only Singapore's top Mixed Doubles pair, we are also a husband and wife team. After our career's biggest win at the Super 500 India Open this January, we were named by the Badminton World Federation (BWF) as 'Singapore's Golden Couple'. It may sound like a cliché term, but it is very endearing and humbling for us. Understandably, results speak the loudest in sports, therefore news and social media sources mostly only portray the glamorous side during our wins. Yet as athletes, only we ourselves truly know the blood, sweat and tears that come with it.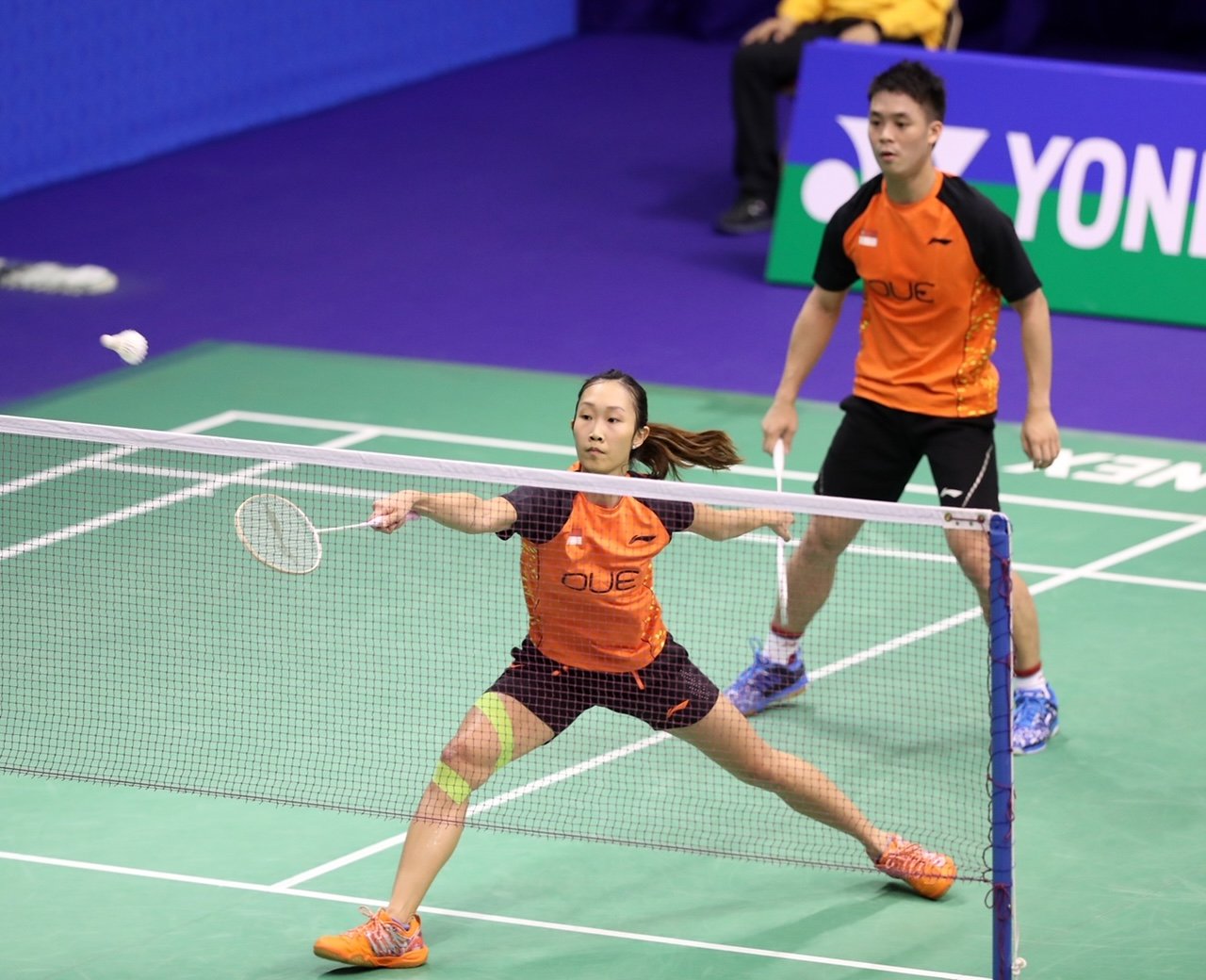 (Terry Hee and Tan Wei Han competing in 2017. Photo Credit : Badmintonphoto)
Terry and I were ranked a high of 15th in the world back in 2017 before disruptions such as injuries, national service and Covid 19 halted our progress. Our rankings slipped to a low of 808th by the end of 2018. It was discouraging to say the least. Self-doubt crept in whenever we hear comments such as- they are getting old, are they able to get back to where they were? We definitely had big shoes to fill and naysayers to prove wrong, thus we decided that this 4 back-to-back tournaments (in April) was going to be a great opportunity for us to do so!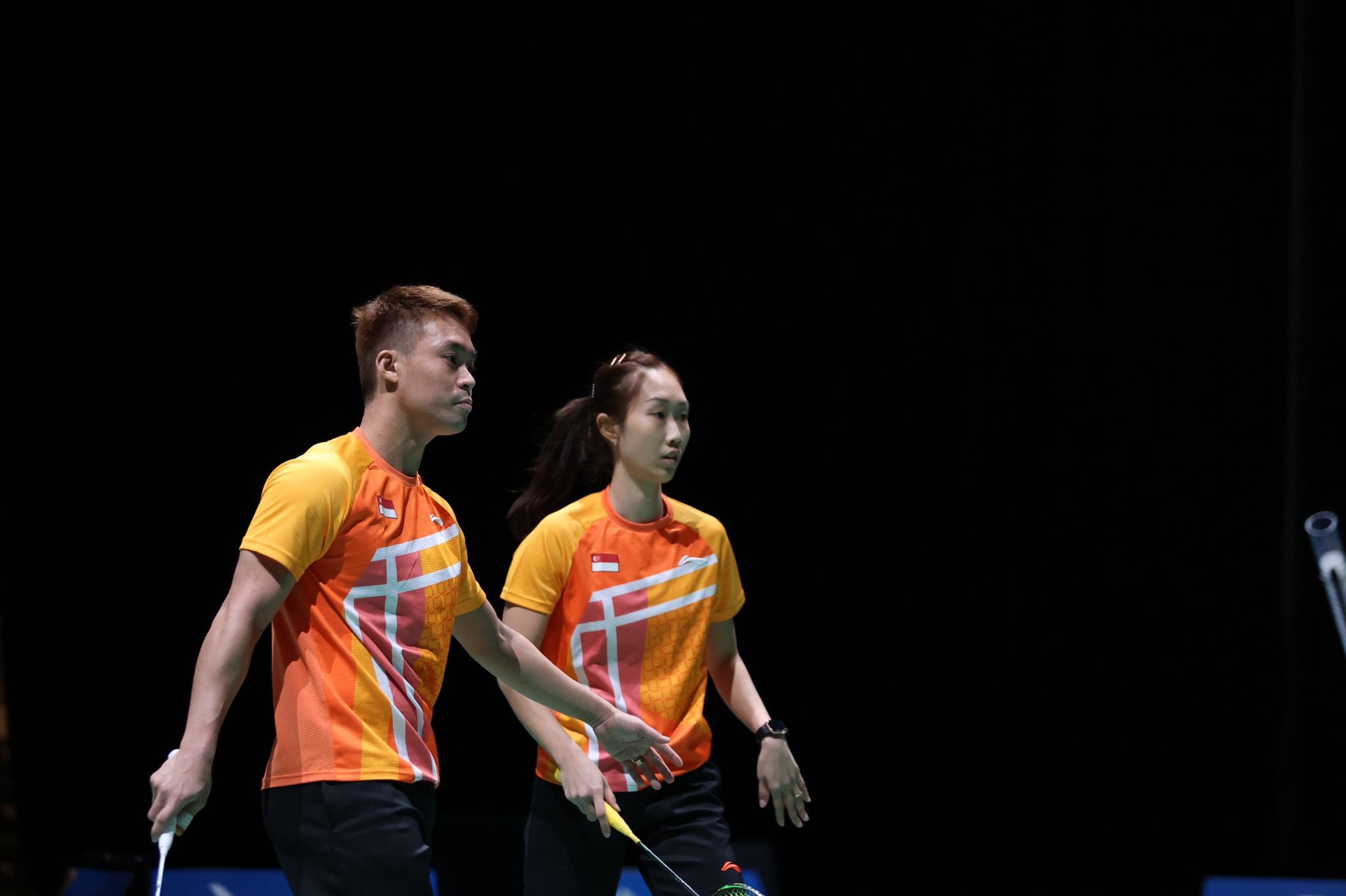 (Terry Hee and Tan Wei Han competing in 2022 Swiss Open. Photo Credit : Badmintonphoto)
First stop: YONEX Swiss Open in Basel. We had a great start, overthrowing our opponents from Indonesia in 2 straight games. In the round of 16 (R16), we fell short against a Danish pair, who were ranked 14th in the world and were also the defending runners-up in the tournament. We definitely put the pressure on them especially in the 2nd game, where we brought the score to a deuce and almost forced it to a decider with an eventual score of 17-21, 20-22. Despite the loss, we were pleased with our performance as we were able to be on par throughout the 40 minutes of strong intensity and high-quality play. We know internally that we were headed in the right direction.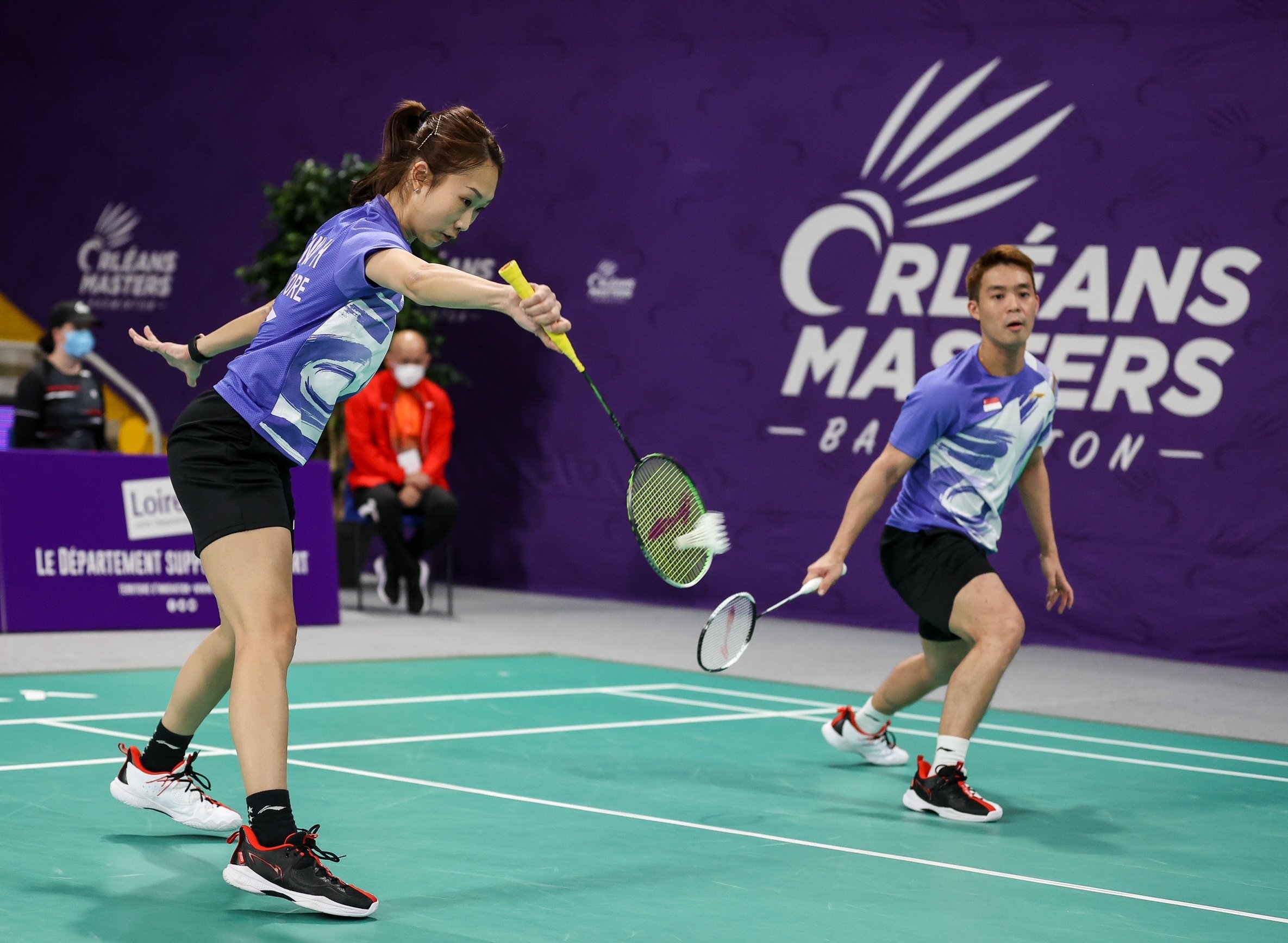 (Terry Hee and Tan Wei Han competing in 2022 Orleans Masters. Photo Credit : Badmintonphoto)
Following that event was the Orleans Masters (in France)- where we eventually emerged winners of the BWF World Tour Super 100 event! Terry and I were in common agreement that our overall performance in this particular tournament was one of our best one yet. Clinching the championship required winning 5 matches in total and it was arduous from the very first match. In our debut round, we were up against a French pair who were the home ground favorites. Having lost the 1st game and the fans rooting against us, we were under immense pressure. We did however, managed to come back in the 2nd set and bring the game to a decider. And we found ourselves trailing 11-5 at the interval. It took us great tenacity to eventually fight back and take the game 18-21, 21-14, 21-19 after 57 minutes!
Every single match that followed was not "a walk in the park" either. After a rubber game in the quarter-finals, Terry and I were coincidentally both facing issues with our shoulders. We soldiered on and after winning another French pair in the semifinals, it was down to the final match.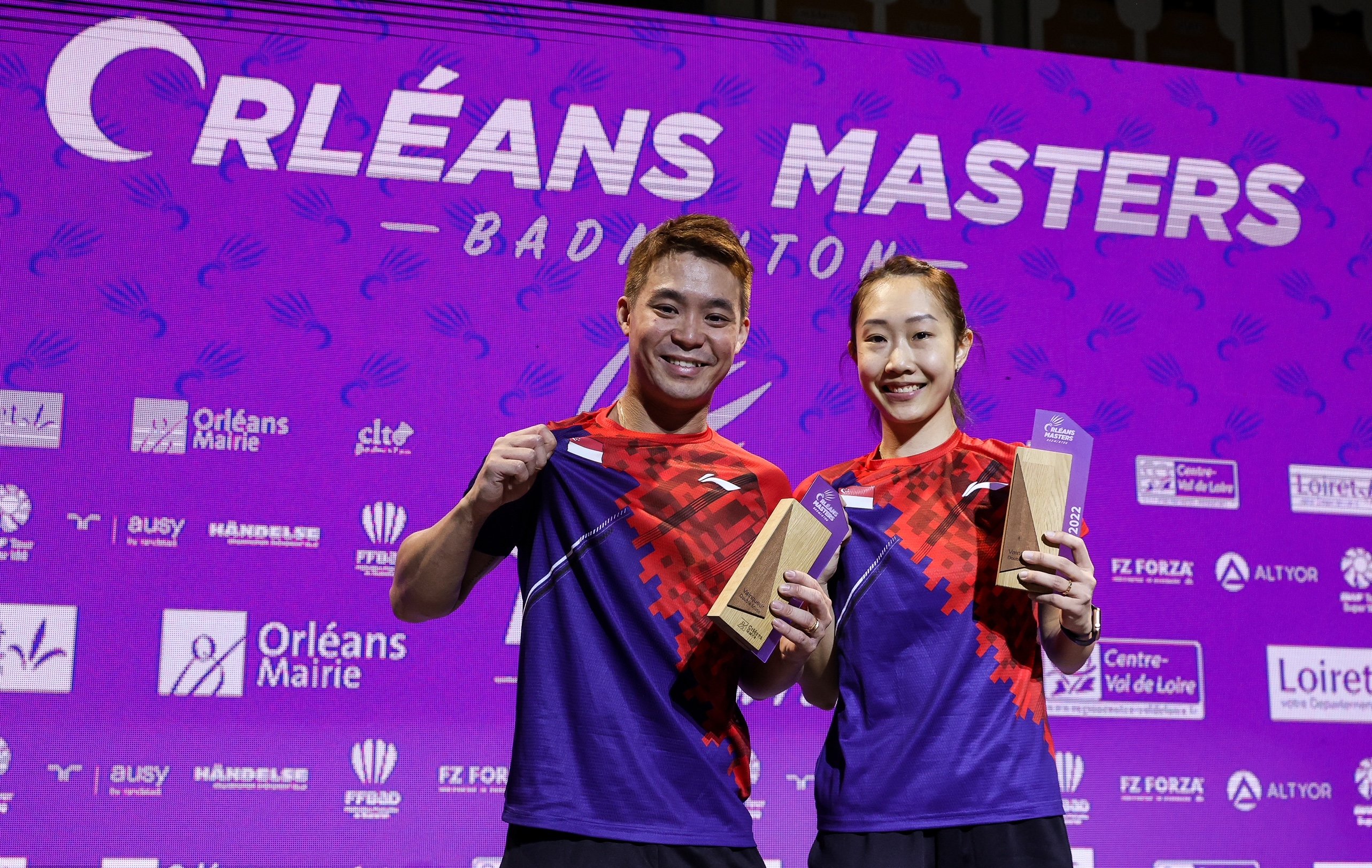 (Terry Hee and Tan Wei Han won the 2022 Orleans Masters XD title. Photo Credit : Badmintonphoto)
In the championship game, we were up against an Indonesian pair who have been on a good performing streak with noticeable upsets over higher ranked players. Both ends took a game each and to the crowd's delight, it was brought to a third. It was a closely fought decider before the interval, before Terry and I took 8 out of the next 9 points to seal the 21-12, 16-21, 21-13 victory over Rehan Naufal Kusharjanto and Lisa Ayu Kusmawati.
Apart from celebrating our win, we celebrated over our combined improvements more. Our success at this tournament demanded from us great fortitude and we're happy that our hard work paid off. Quote our coach Mr Yap Kim Hock: "Well done. It's not easy to become a champion"- and we couldn't agree more.
The tour continued to Suncheon, Korea for the BWF Super 500 Korea Open. Fatigue from our championship coupled with long traveling hours and jet lag, left Terry and I reasonably exhausted. It took us almost 2 full days to travel to Korea, but there was however no time to rest. Despite our weariness, we had to put in a training session the very same night, after we settled down to test out the conditions in the tournament hall. In R16, we were up against a Korean pair and we fell short in 3 games (21-19, 18-21, 12-21) after 68 grueling minutes. Terry and I put in really decent work both in the first and second, but were unfortunately unable to close the game.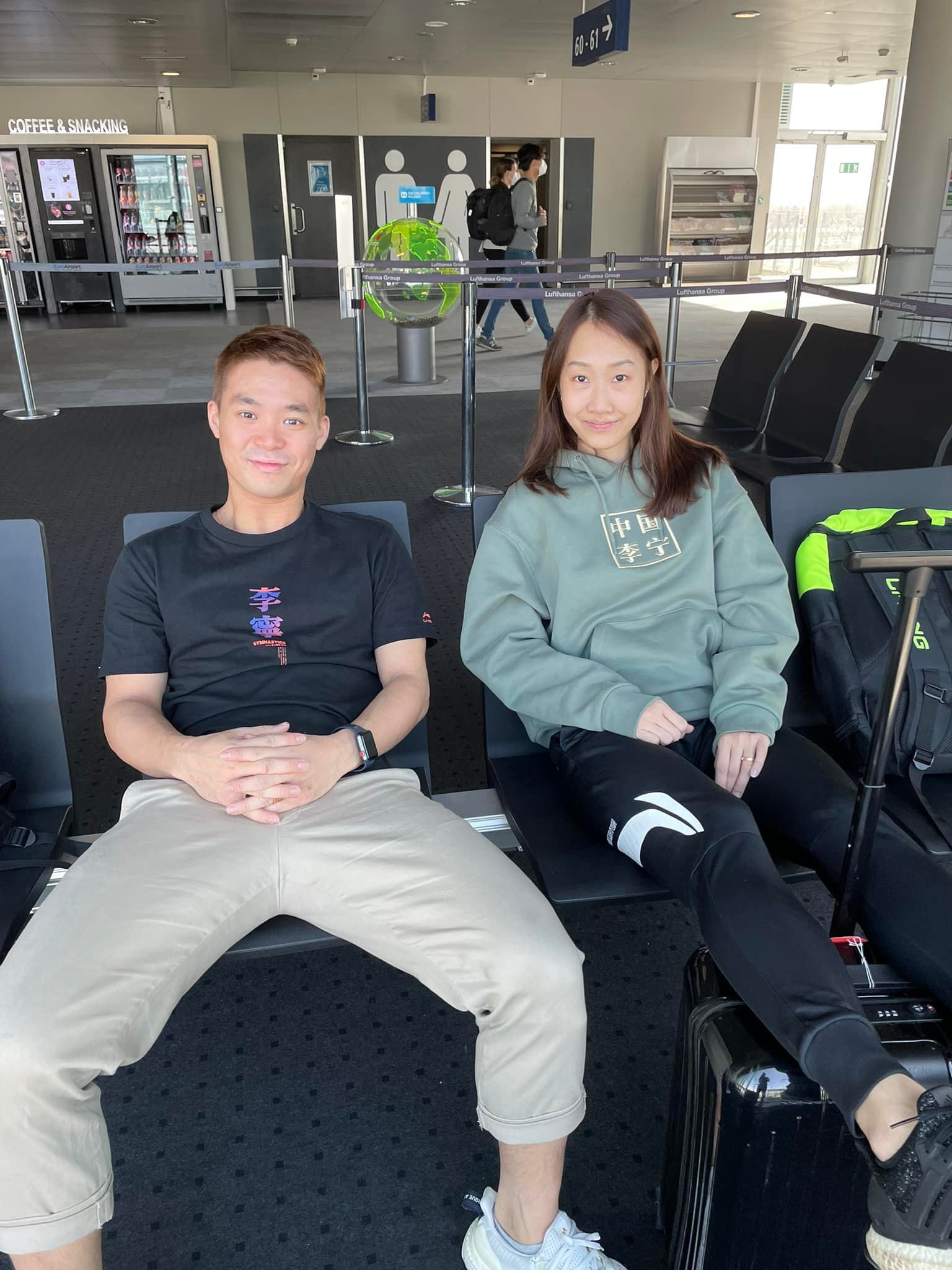 (Terry Hee and Tan Wei Han chilling in Korea : Photo Credit : Tan Wei Han)
Credit is due to the better pair (Kim Wonho and Jeong Na Eun) of course, but we were also pleased with the intensity, which we managed to maintain amidst adversities. Meanwhile, our 4th and final stop was the Korea Masters in Gwangju starting 12 April. We battled hard to reach the last 8. But we just couldn't get past our 13th ranked Malaysian opponents and succumbed to a straight sets defeat. We were disappointed at not being able to reach the semis. A quarter-final placing was still a small consolation in our overall journey to the top.
I strongly believe that there is no room for contentment nor slackening in sport, because the best version of one's self is always yet to be! We will definitely regroup and continue to strive for our best in the upcoming tournaments ahead. Wish us luck and we are Team Singapore always :)
Jessica Tan Wei Han has been playing Badminton competitively for 10 years and specializes in mixed doubles. Choosing the road less traveled, she withdrew her spot from NTU to compete full time and joined the national team at the age of 18. Achieving a highest ever ranking of 15th in the world, she is also a 3 time SEA Games medalist. She currently has 7 international titles under her belt- her career's biggest being the Super500 India Open in 2022. She enjoys sleeping, cafe-hopping and spending time with friends and family.