Tokyo 2020 : TeamSG Para-Powerlifter Nur'Aini is hoping to create history on her Paralympic debut!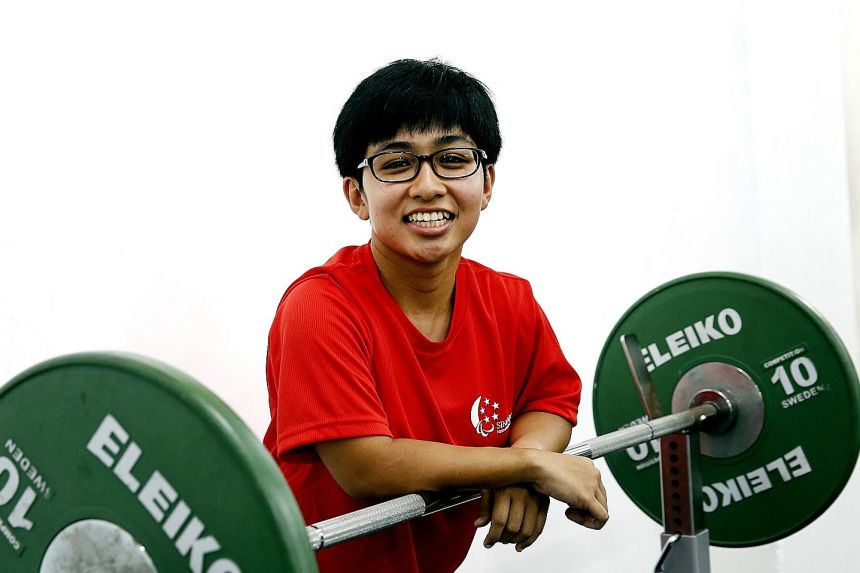 (TeamSG Para-Powerlifter Nur'Aini bte Mohd Yasli - Photo by Sembawang GRC)
By Circle Editorial Team
She made her international debut in the sport of para-powerlifting less than 5 years ago, at the 2017 Asean Para Games. A year later, she went to on to represent the Republic at the Asian Para Games, and came back with a stunning 4th-place finish in the Women's Up to 45kg weight division. Fast Forward to May 2021, Nur'Aini bte Mohd Yasli booked her tickets to Tokyo 2020, by winning the Bronze medal at the Para Powerlifting World Cup in Dubai in June.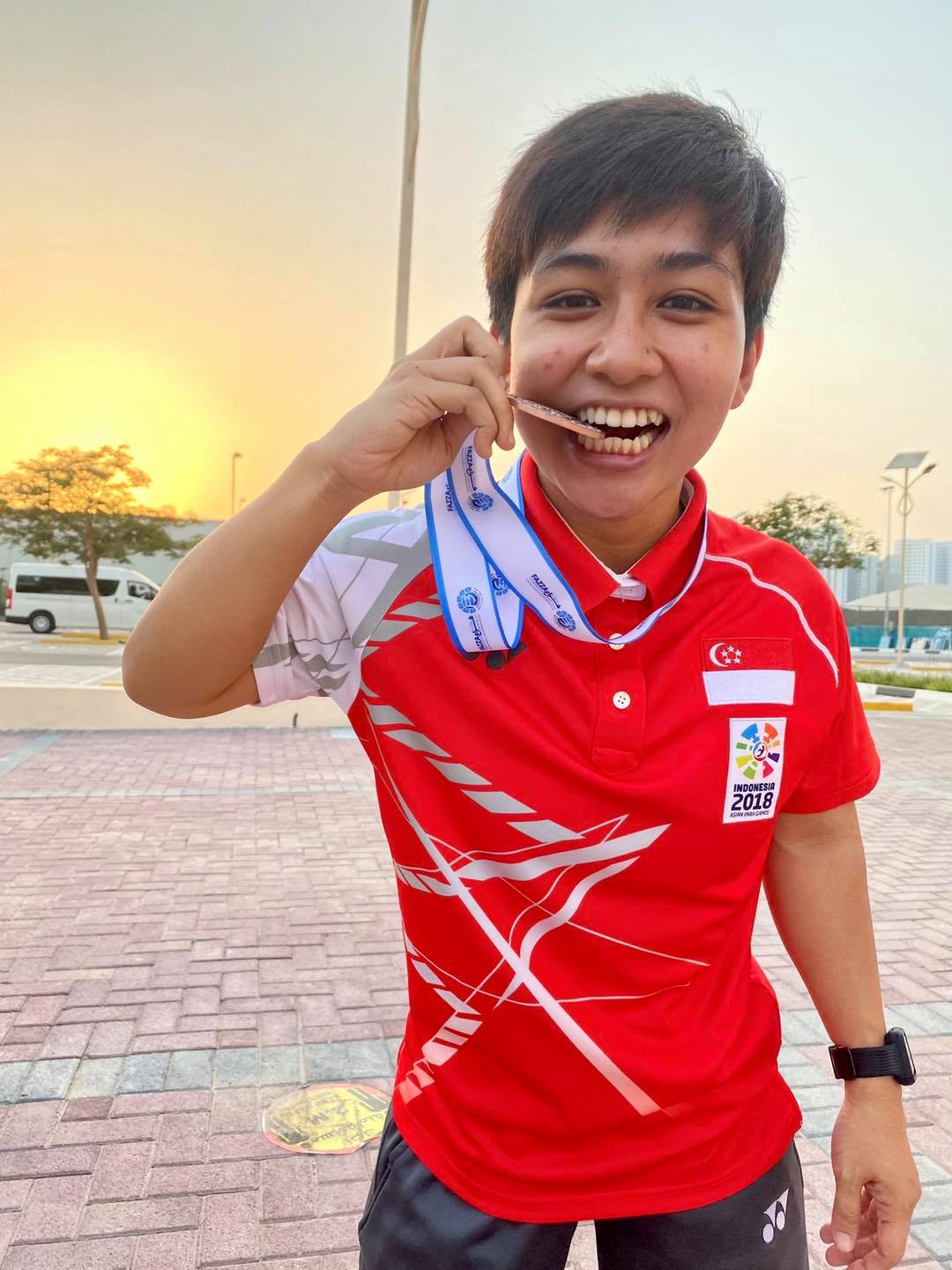 (Nur'Aini in Dubai after winning the Bronze medal)
"When I return from Tokyo, I'm going to eat as much Pandan Chiffon Cake as I can", said the 29 year old in a recent Zoom call interview with Sport Singapore. Besides sacrificing some of her favourite food items, Aini is also glad that the Paralympic Games were postponed by a year, as it allowed her more time to train, prep and qualify for Tokyo proper. In comparison to other powerlifters who would have begun preparations right after the Rio Paralympics in 2016, Aini only truly started training less than 18 months ago. And in this candid interview (on 28 July), the Republic Poly Admin Staff Executive explains her training routine, Games' expectations, the challenges in prepping during the Safety Management Measures (SMMs) in place etc.
(Raj Kumar interviewed Nur'Aini on 28 July)
Having secured her personal best lift of 81 Kilos in Dubai 2 months ago, Nur'Aini could prove to be the "dark horse" in her weight class in Tokyo. And we wish her the very best on her Games debut!
The 16th edition of the Paralympic Games is from 24 Aug to 5 Sep 2021. For all coverage and news of the Republic's national athletes who're competing at the Games, check out the official Team Singapore Tokyo 2020 website.
Pledge Your Support

here
Show your support for Team Singapore in the Paralympic Games!
Team Singapore athletes have worked hard to qualify for the Paralympics despite the challenges placed in front of them by the pandemic. They've trained relentlessly, all while adapting to the different safety measures throughout their journey, to ensure that they can represent our flag in Tokyo.
Raj Kumar's been in Singapore's sports reporting and broadcasting scene since 1997. He was the former Sports Editor and Presenter on Power 98FM (SAFRA Radio) and 938LIVE (Mediacorp Radio). Over the years, he travelled to report on Team Singapore at the 2008 Beijing Olympics and 2012 London Olympiad, including 4 SEA Games cities. As a familiar voice and face on Radio, TV and online sports, he has produced and hosted more than 650 talkshows and programmes.