World no 1 Chen Meng knocks out Japanese favourite Kasumi Ishikawa, to advance to the last 8 of the WTT Cup Finals!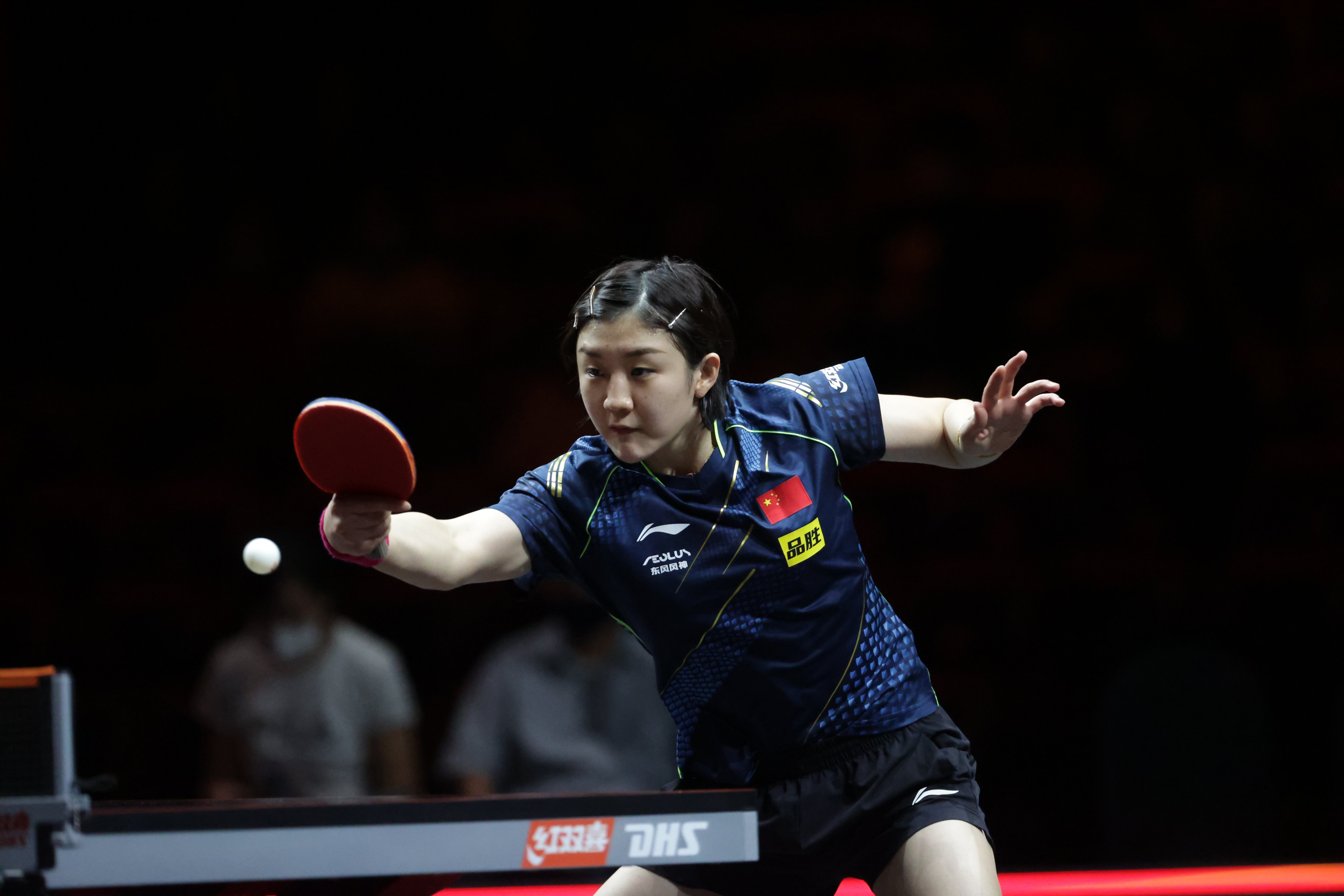 (Olympic Champion Chen Meng. Photo Credit : WTT)
By Pearlyn Koh
Olympic Gold medalist Chen Meng opened her WTT Cup Finals campaign today with a win. Known for her speed and powerful returns, the Chinese table tennis superstar took down world number 5 Kasumi Ishikawa 3-1 (11-8, 9-11, 11-5, 12-10), to reach the last 8 in the Women's Singles event!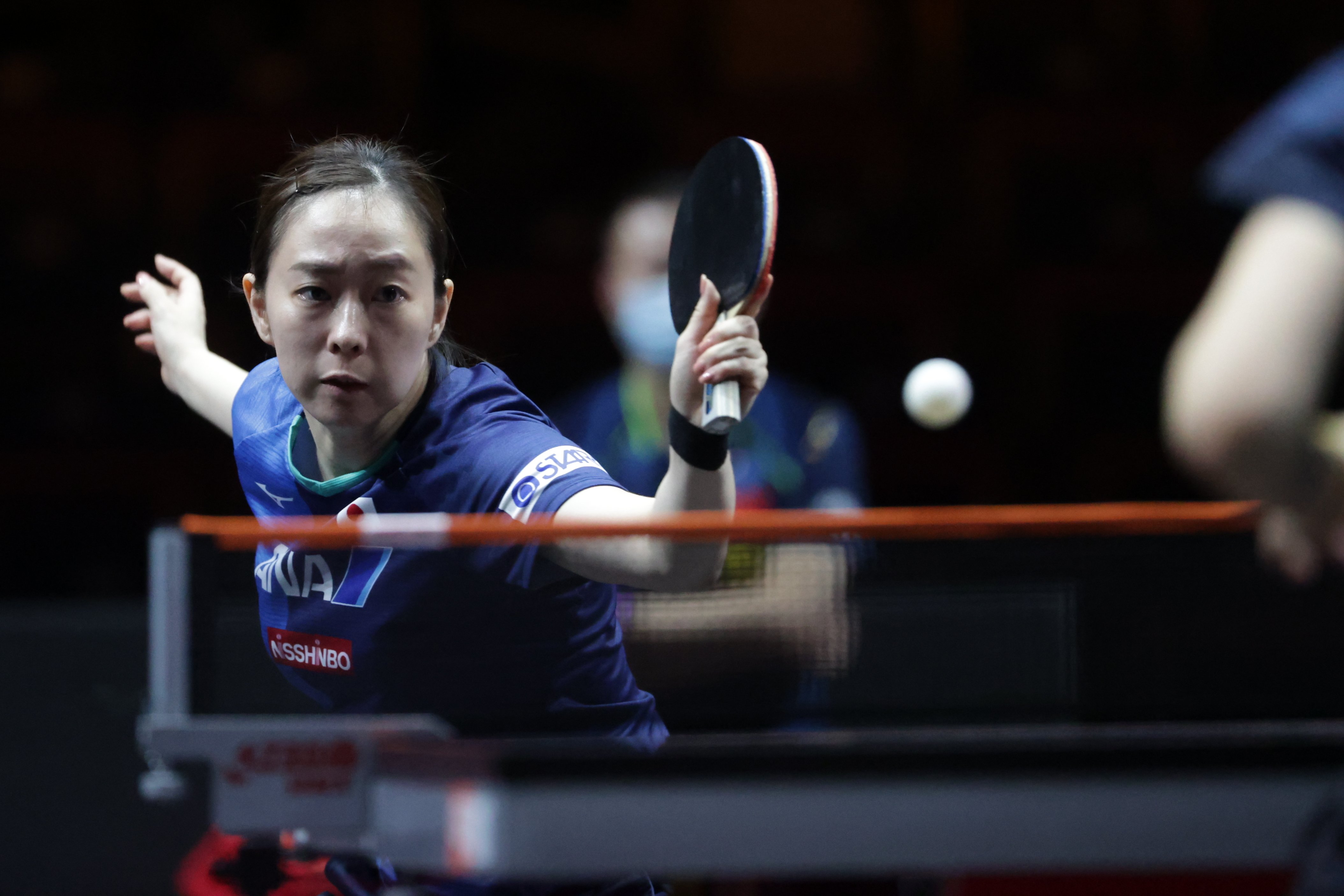 (Japan's Kasumi Ishikawa. Photo Credit : WTT)
This is the duo's 10th encounter, with the Japanese star prevailing only - at the 2019 ITTF Australian Open. And their latest meeting was just last week, at the World Championships in Houston, Texas, which saw Chen Meng prevail 4-0 in the Quarter-finals. It was déjàvu for the left-handed Japanese player today, as she fell to the world number 1 once again, at the OCBC Arena where the first-ever WTT Cup Finals is held.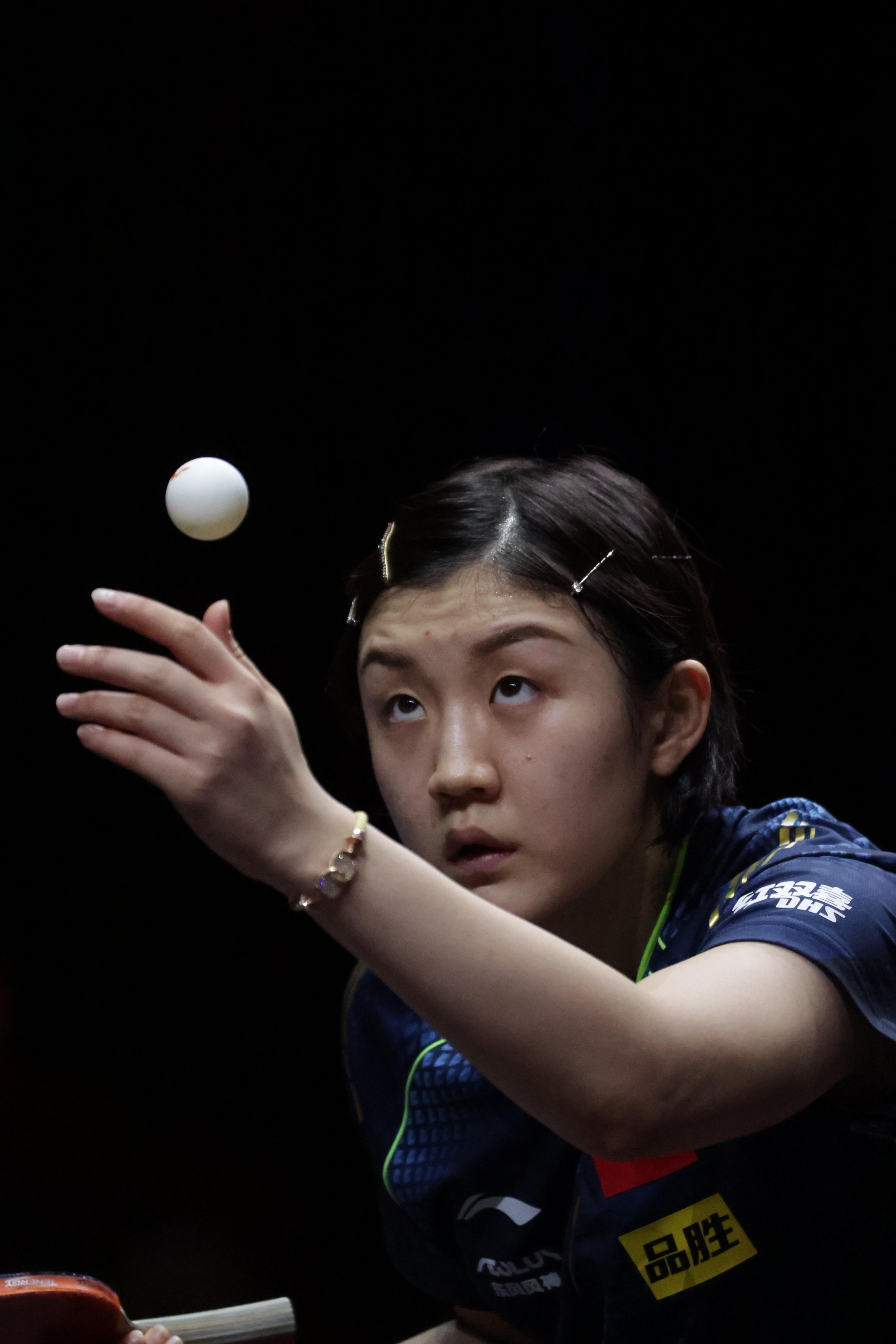 (Olympic Champion Chen Meng. Photo Credit : WTT)
Chen started off the first game with a 2-0 lead, before the 28-year-old Japanese clawed back to lead 4-2. However, the world number 7 could not sustain her lead, after Chen took 6 straight points to overtake her opponent. Trailing, Ishikawa did not show any sign of nervousness, as she perfectly delivered her precise placements and fast shots, closing the score to 8-9! But the 27-year-old Chinese remained calm as she confidently sealed the first game 11-8.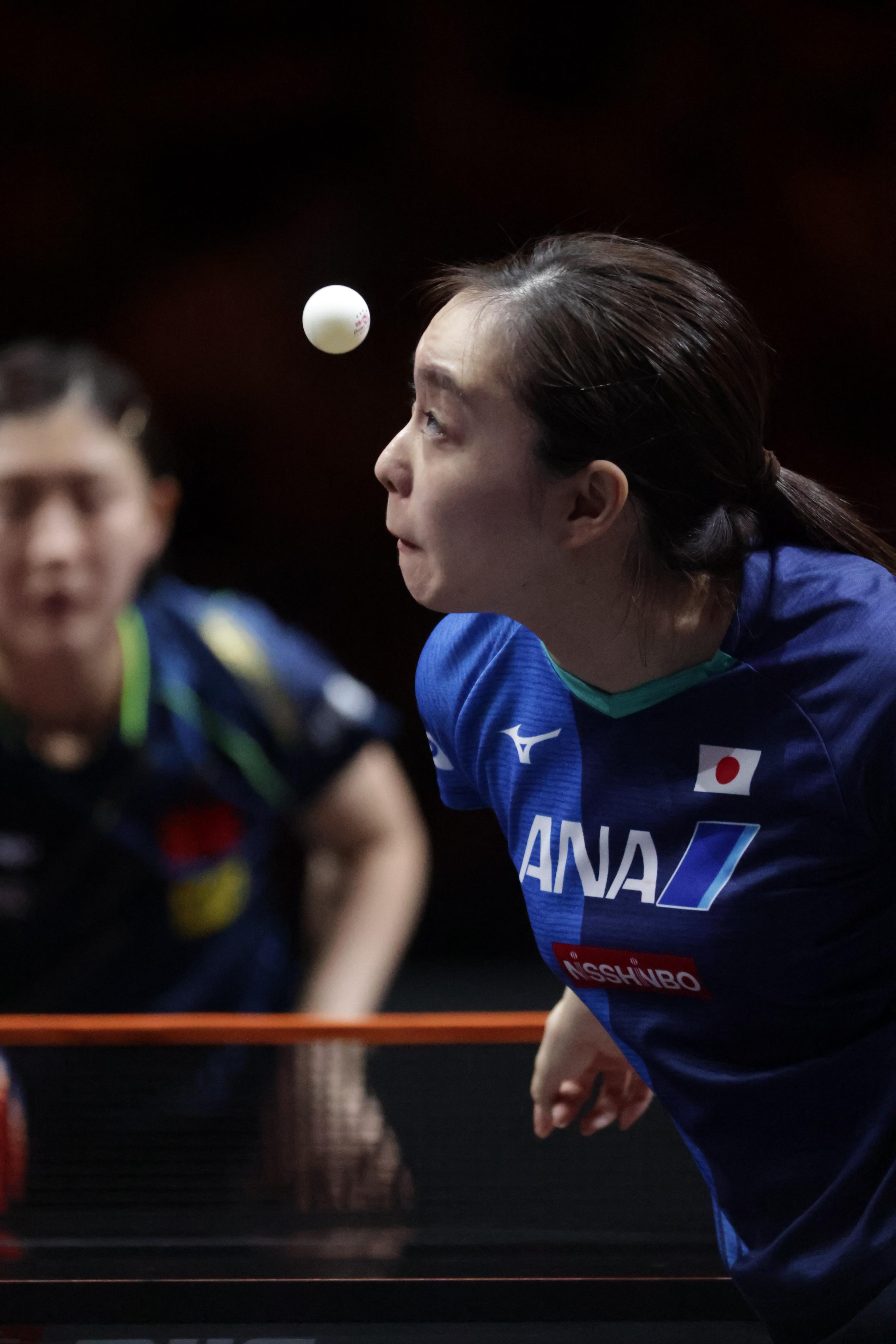 (Japan's Kasumi Ishikawa. Photo Credit : WTT)
Onto the 2nd game, Ishikawa displayed her advantage as a left-handed player, with her large placements and speed which made it uncomfortable for the world no 1. With a 4-0 lead, the Japanes south paw quickly brought the score to 7-3. That's after the Chinese star struggled to return several serves. However, the Olympic champion soon took the opportunity to close the gap, after Ishikawa made 3 unforced errors. Following a one-minute timeout by the Japanese, Chen Meng came back to score 1 more point, to level the score at 7-7. And after 2 aggressive service attacks, Ishikawa emerged winner of the second game 11-9, bringing the score to 1-game apiece!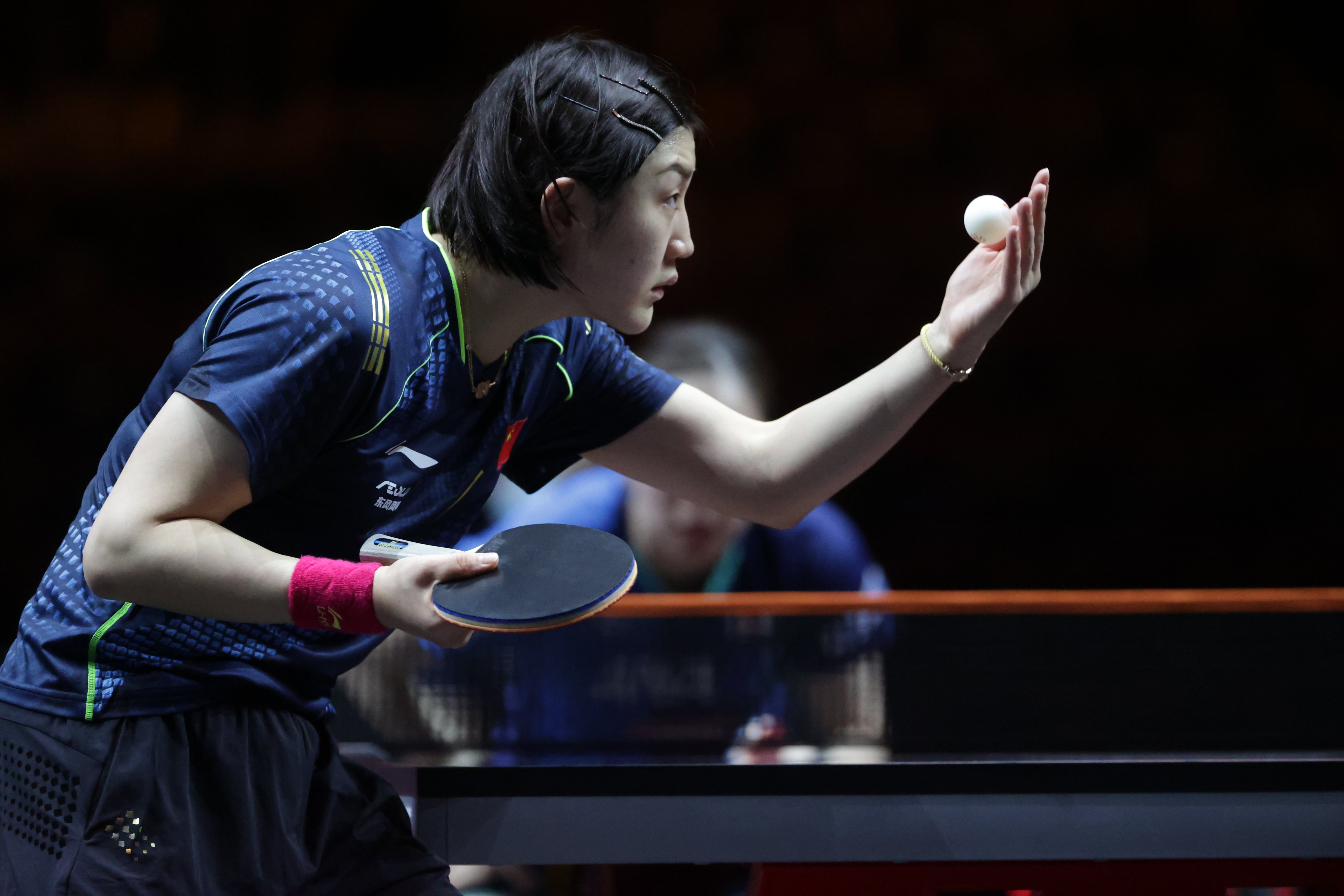 (Olympic Champion Chen Meng. Photo Credit : WTT)
The 3rd game was less of a challenge for the world number 1. Despite the Japanese doing her best to change the rhythm of the game, the tournament's top seed was unfazed, as her powerful forehand returns proved even stronger! Chen Meng easily took her lead to 9-4, before finishing the game 11-5.
Down 2-1, Ishikawa was not ready to give up without a fight, as she fought her way back in the 4th game. Learning from her lesson in the previous game, the Japanese knew she had to be even more precise in her placements against the world number 1.
Game 4 appeared to be going in Kasumi's direction, as she was leading 10-6. But her 27-year-old opponent did not surrender and clawed her way back, point by point, by changing the spin of her serves. The Singaporean audience watched on as an intense competition unfolded before them, with the experienced Chinese player soon winning 6 brilliant points in a row, to claim the overall victory!
"This is my first time playing at the OCBC Arena, and I took some time to get used to the competition setting. I hope I can continue today's victory in my subsequent matches." said the world number 1 in a courtside post-match interview.
With her comprehensive win, Chen Meng now advances to the last 8, which is scheduled to begin on Sunday evening at 7.45pm. She will next face Singapore's Feng Tianwei, who defeated Korea's Jeon Jihee 3-1, in her round of 16 matchup!
The Women's Singles season-ending Finals sees players from 9 countries contesting for the first-ever WTT Cup Finals title. Fans in Singapore can watch the next 3 days of action LIVE at the OCBC Arena with match tickets available on sistic.com.sg. You can also cheer on for your favourite players on Singtel Mio Sports! And you catch LIVE streaming for FREE on the WTT App or the WTT's official website, https://worldtabletennis.com/home.
For match reports and results from the WTT Cup Finals in Singapore, do check out https://circle.myactivesg.com/
Edited by Raj Kumar
Pearlyn Koh has been playing Table Tennis competitively for 9 years. She's currently a member of the National Team and had represented Singapore at several major tournaments, including the 2018 Asian Games and World Table Tennis Championships. In 2019, Pearlyn was also the sole Southeast Asian player to enter the Top 16 at the Asian Junior & Cadet Table Tennis Championships. During her free time, Pearlyn enjoys reading and catching up with her friends.