World No 1 Fan Zhendong fends off strong challenge from Yukiya Uda, to reach Men's Singles Final at WTT Singapore Smash!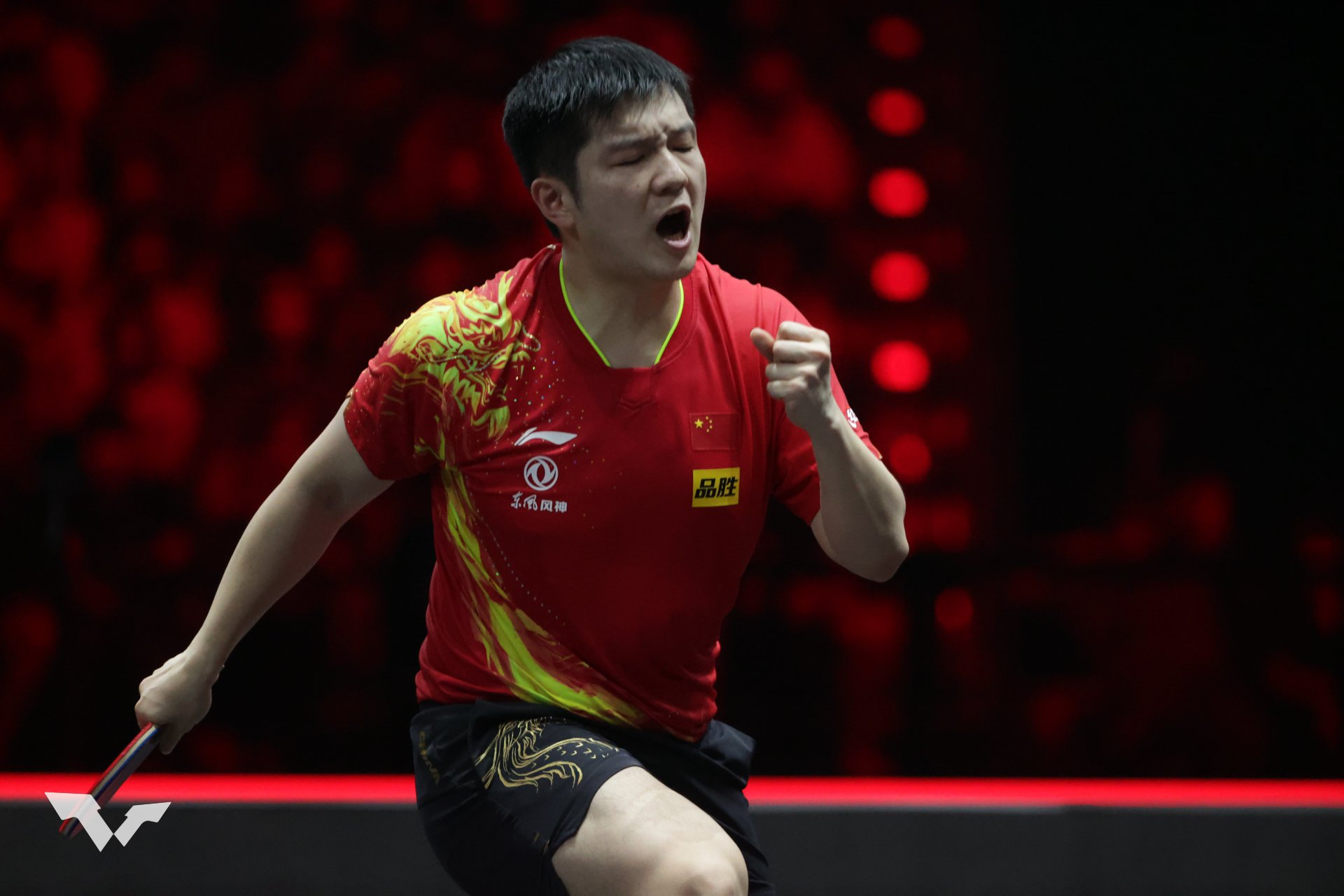 (China's Fan Zhendong. Photo Credit : WTT)
By Pearlyn Koh
As the first-ever $2.7 million WTT Singapore Smash enters its second last day on Day 9 (19 March), spectacular Table Tennis action continues to excite fans at the OCBC Arena.
The opening match of Day 9 (19 March) began with the Men's Singles Semi-finals between world number 1 Fan Zhendong and 20-year-old Japanese talent, Yukiya Uda. This is the duo's first career meeting, and it was eventually the world number 1 Zhendong who claimed the victory 4-2 (11-9, 7-11, 11-7, 16-14, 11-13,11-9)!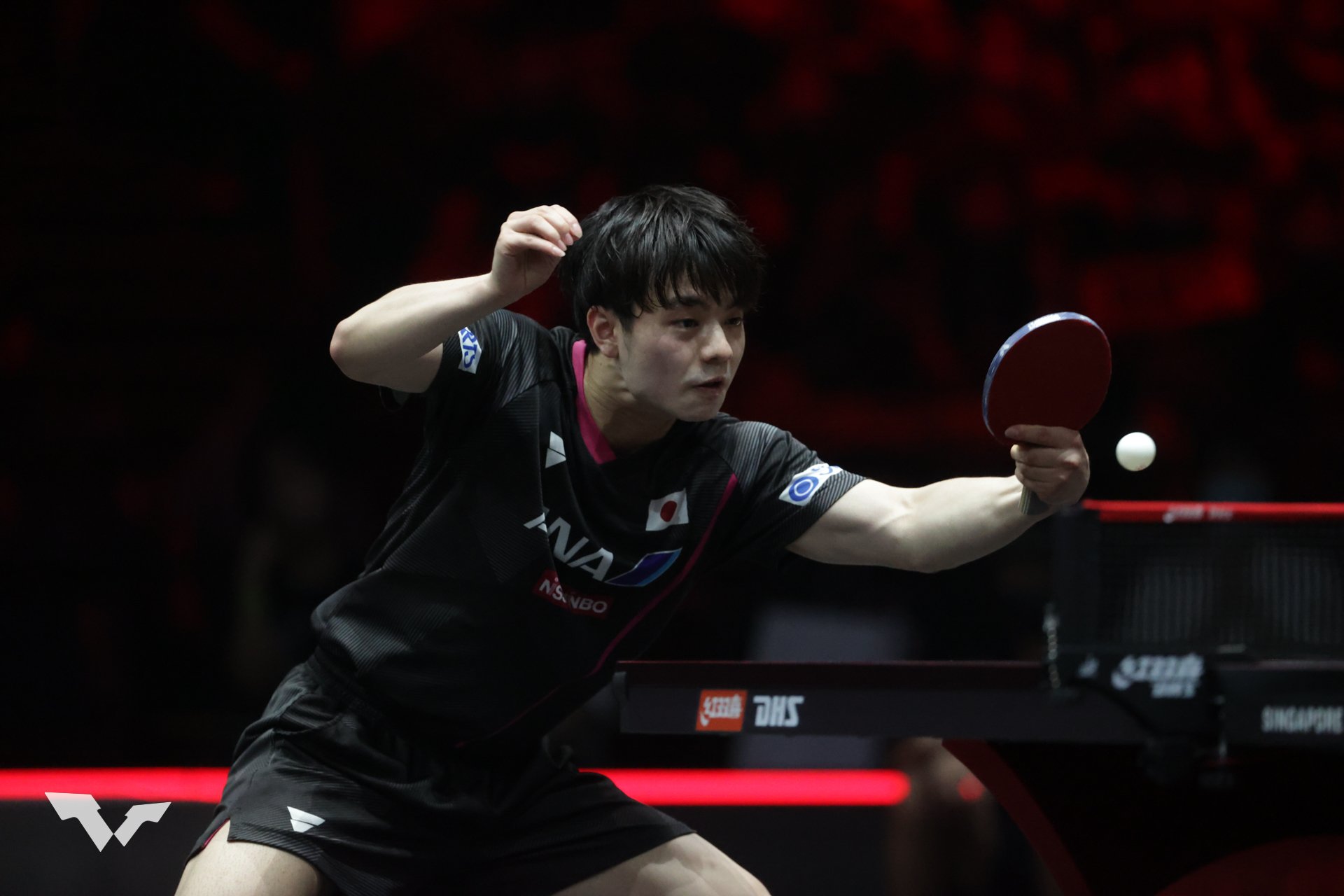 (Japanese talent, Yukiya Uda. Photo Credit : WTT)
20-year-old Yukiya stunned several higher ranked players to make it to the Semi-finals of the prestigious Singapore Smash. In the first round, the young Japanese player overcame Chinese Taipei's Liao Cheng-Ting, before stunning German legend, Timo Boll 3-2 in the Round of 32! Then in the Round of 16, Yukiya beat Lim Jong Hoon of Korea 3-1, to enter the last eight! In the quarterfinals, Yukiya was the one to emerge victorious 3-2, after a closely fought match against Qiu Dang of Germany, to set up a meeting with the world number 1!
On the other hand, 25-year-old Zhendong beat Portugal's Tiago Apolonia, Japan's Masataka Morizono and Korea's An Jaehyun, in the respective first 3 rounds, to enter the last 8. And in the Quarterfinals, the world number 1 and Tokyo Olympic Men's Singles silver medalist overcame Germany's Patrick Franziska 3-0, to enter the Semi-finals!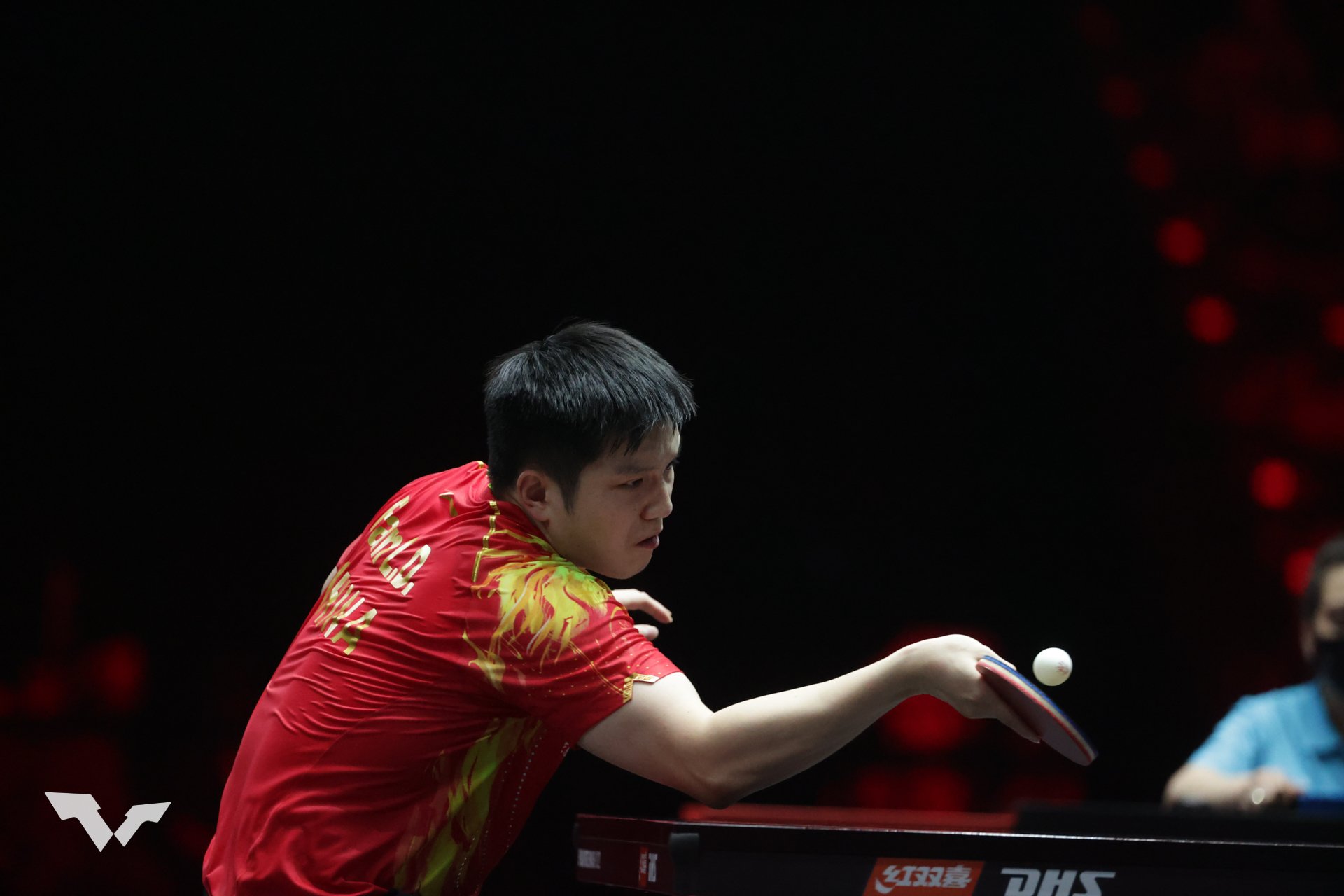 (China's Fan Zhendong. Photo Credit : WTT)
Up against his world number 1 opponent, Yukiya knew he had to enter his game quickly. Playing a beautiful rally right from the first point, the Japanese paddler managed to claim the first 2 points of Game 1 and subsequently took the lead, 5-2! But the experienced world number 1 remained calm, thinking of ways to control his opponent by paying more attention to his placements. Zhendong's experience paid off in the first game, as he quickly managed to score 4 consecutive points to overtake Yukiya, 6-5! Since then, the Tokyo Olympian managed to carry on his lead all the way, as he bagged the 1st Game 11-9!
In the 2nd game, scores were closely tied at 5-all. Yukiya was then the quicker player to change his game plan, as he fought to keep Zhendong far from the table before executing quick shots which the world number 1 struggled to return. The 20-year-old's strategy worked, as he took 5 straight points to lead 10-5! Despite saving 2 game points, bringing the score to 10-7, Zhendong was still unable to overturn the game, as Yukiya won Game 2, 11-7!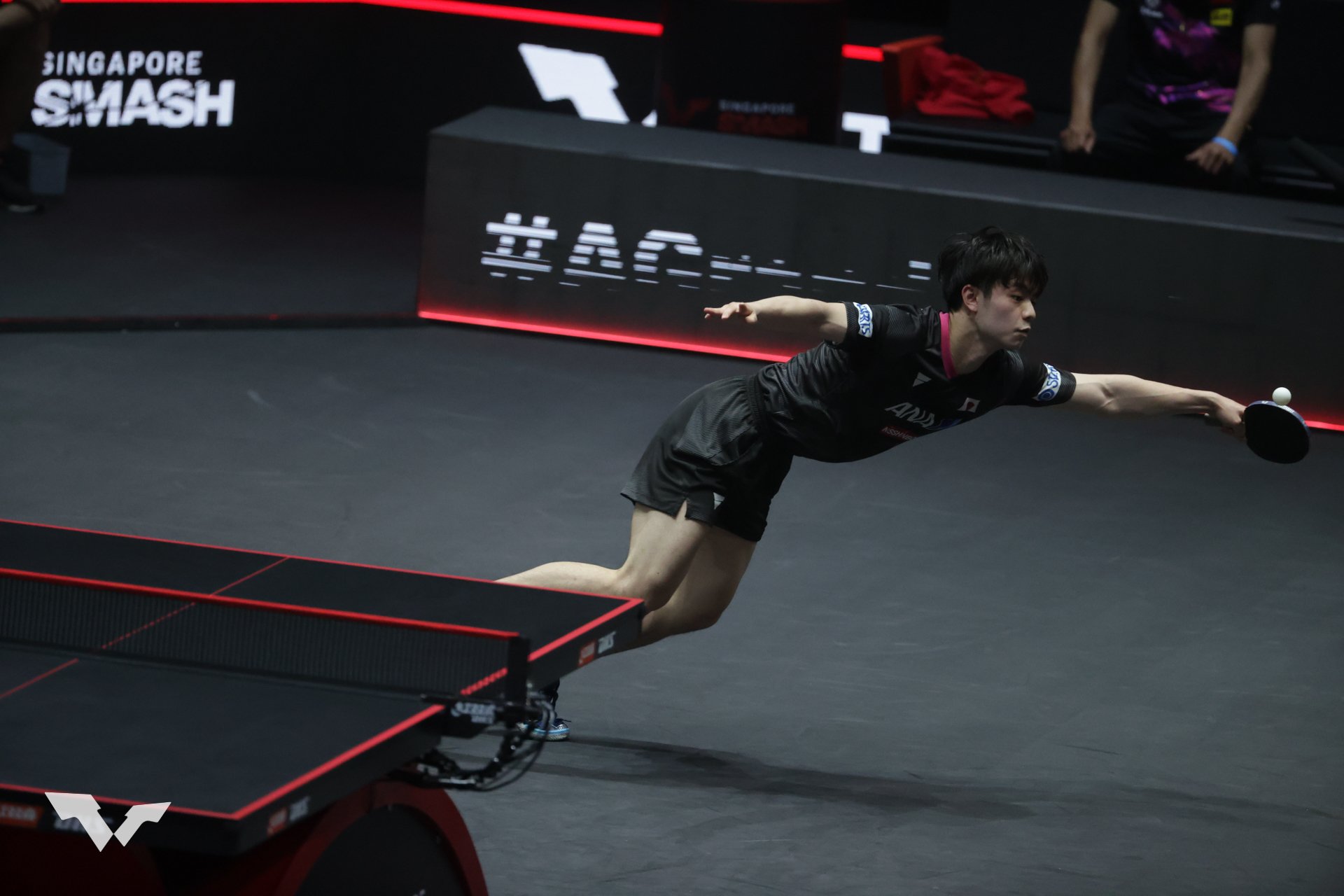 (Japan's Yukiya Uda. Photo Credit : WTT)
The 3rd game started off with Zhendong claiming 6 out of the first 7 points to lead 6-1. But Yukiya soon caught back to 6-4, following a series of intense rallies! Fortunately for Zhendong, he was able to sustain his lead in Game 3 after a few unforced errors on the Japanese's end. Eventually, Zhendong managed to take Game 3 11-7!
Down 2-1, Game 4 was an important game for Yukiya to keep his Singapore Smash hopes alive. Scores were tied at 3 apiece, before Zhendong took the lead 7-4. But the younger Yukiya played a series of spectacular wide-angle backhand shots, making it tough for his Chinese opponent to return. A closely contested 4th game saw the game enter into deuce, with Yukiya having 4 game point opportunities! Unfortunately for him, Zhendong still proved too experienced, as he managed to save all of Yukiya's game points to finally take Game 4 16-14.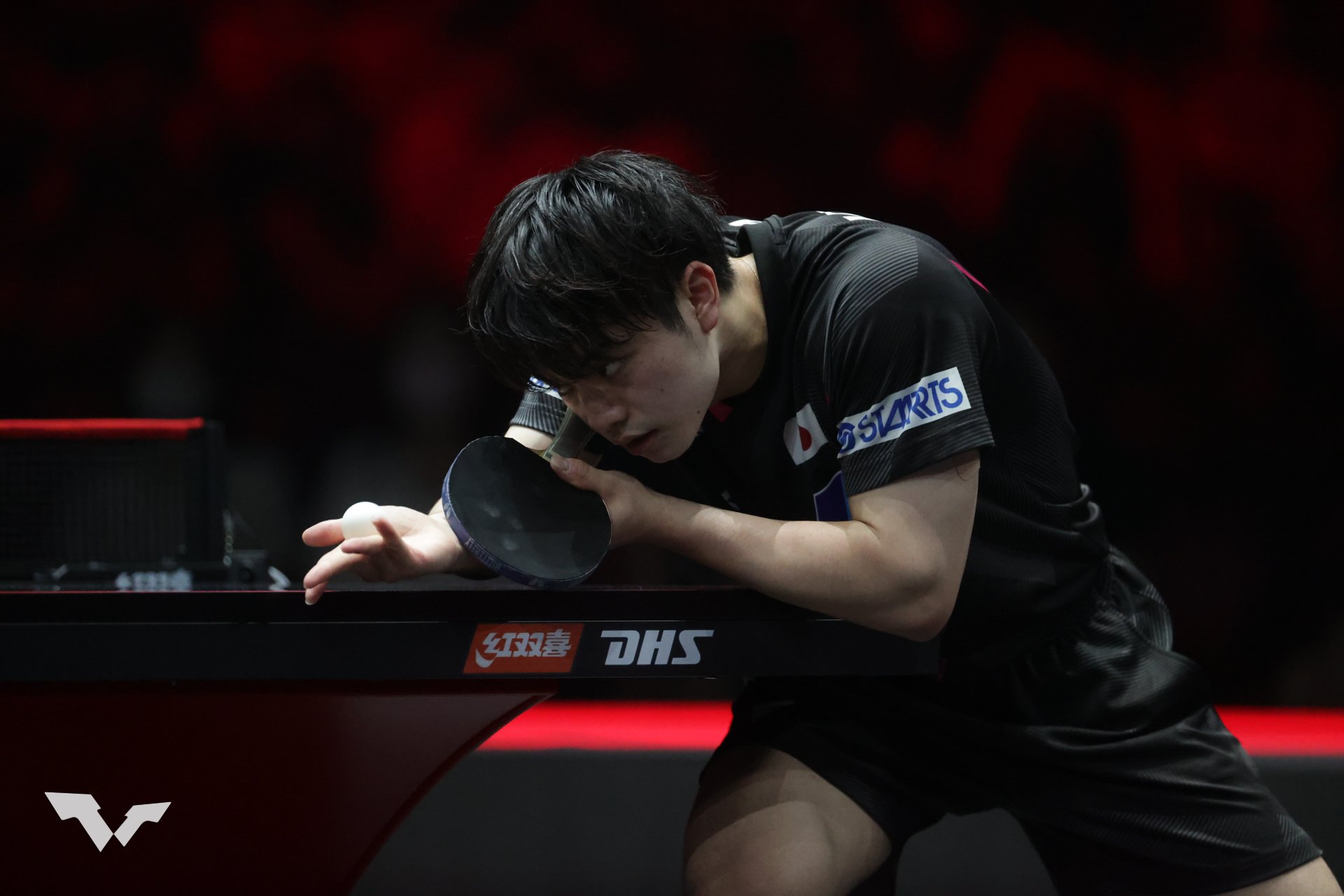 (Japan's Yukiya Uda. Photo Credit : WTT)
Despite trailing 3-1, Yukiya was not one to give up without a fight. The 20-year-old fought on and persevered, carefully executing every shot whilst trying to minimize his errors. Game 3 was yet another closely fought game, with Yukiya eventually claiming the game 13-11.
Things seemed to be going in Yukiya's way in Game 6, as the Japanese teenager took the lead 5-0! But the world number 1 still proved too strong for 20-year-old Yukiya, as Zhendong then took 7 points in a row, to instead overtake his Japanese opponent, 7-5! Yukiya was fighting to cling onto hope against his experienced opponent, as he caught back to level the score at 9 apiece. But the more experienced Zhendong quickly changed his service at the crucial juncture, causing Yukiya to stumble as he took the 6th game 11-9, booking his spot in the Men's Singles Finals.
With Zhendong's Semi-final win, he will next face teammate and two-time Olympics gold medalist, Ma Long!
"I think the atmosphere at the arena today was great, which also motivated me to do better. I hope that I will be able to perform well in the Finals tomorrow and give the fans a spectacular match", said 25-year-old Zhendong after his Semi-final win.
Event details
Date: 7 to 20 March
Venue: OCBC Arena, Singapore Sports Hub
Tickets: go.gov.sg/wttsingaporesmashticket
Tickets start from $10 for qualifying matches and $18 for main draw matches. All spectators to Singapore Smash 2022 are to abide by the necessary Safe Management Measures. Spectators attending Singapore Smash must be fully vaccinated and submit a negative self-administered ART test result before entry into OCBC Arena. Please visit go.gov.sg/wttsingaporesmashticket for more information.
Pearlyn Koh has been playing Table Tennis competitively for 9 years. She's currently a member of the National Team and had represented Singapore at several major tournaments, including the 2018 Asian Games and World Table Tennis Championships. In 2019, Pearlyn was also the sole Southeast Asian player to enter the Top 16 at the Asian Junior & Cadet Table Tennis Championships. During her free time, Pearlyn enjoys reading and catching up with her friends.