World No 2 Sun Yingsha creates History, by winning the Women's Singles at the 1st ever WTT Cup Finals!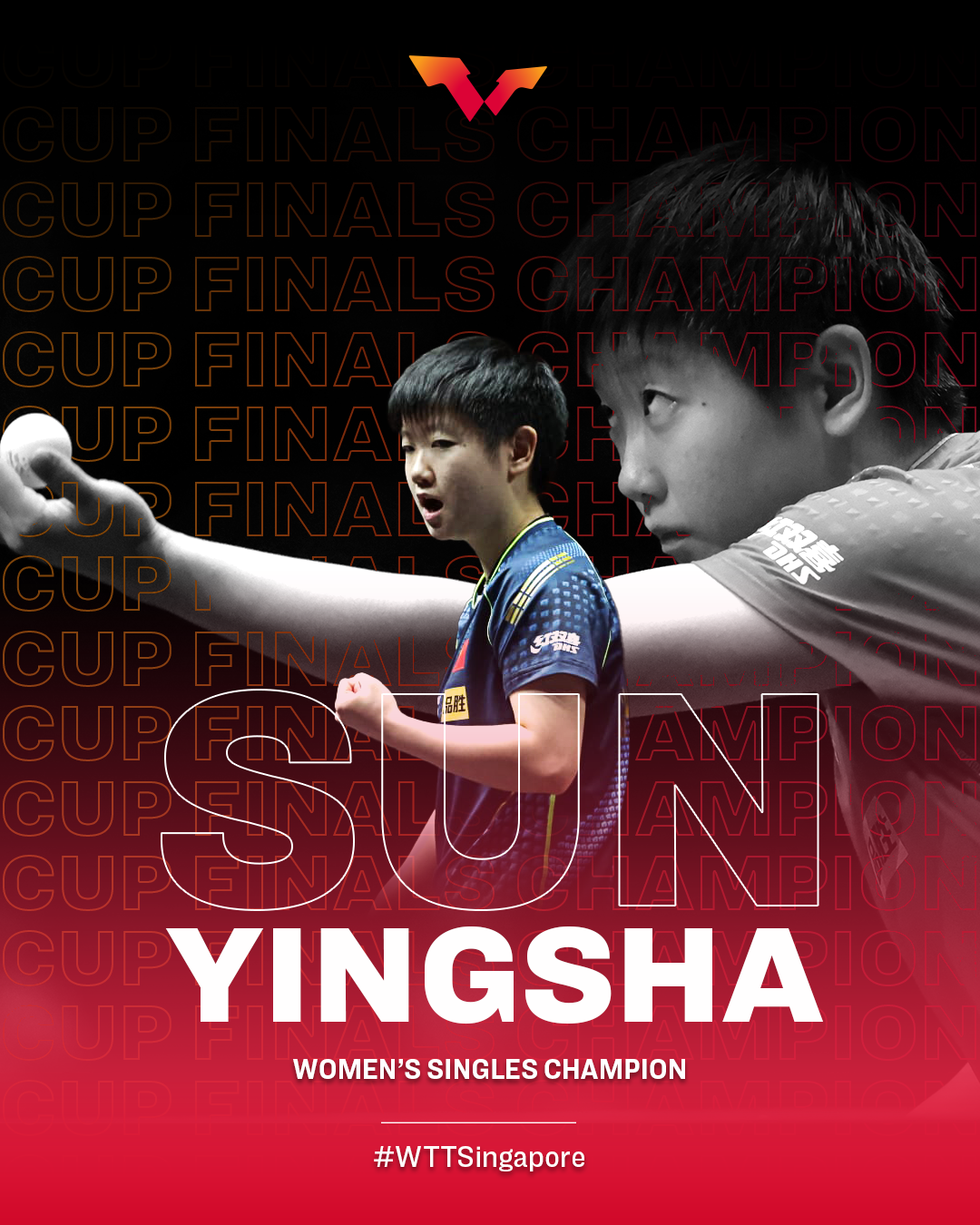 (Poster Credit : WTT)
By Pearlyn Koh
At the Women's Singles Finals of the inaugural WTT Cup Finals held in Singapore (7 Dec), it was 21-year-old Sun Yingsha who scored the victory against her Chinese teammate, Wang Yidi! Both Yingsha and Yidi, in their respective semi-finals fixtures, overcame Japan's Hina Hayata 4-1 and world no. 1 Chen Meng of China 4-3.
The duo's encounter at the OCBC Arena was their 4th career meeting, and second clash this year alone. Just slightly more than a week ago, both paddlers faced-off at the ITTF World Championships in Houston. There, it was the world no. 2 who overcame compatriot Yidi 4-1, in the semi-finals.
(Women's Finale at WTT Singapore. Photo Credit : WTT)
Having just staged a massive upset in her semi-final match against world no. 1 and the Olympic Gold medalist, Chen Meng, on Monday (6 Dec) evening, world no. 6 Yidi, would have hoped to sustain her good form in the Singapore grand finale against a rising teenager, Yingsha. But Yidi experienced the familiar feeling of disappointment yet again, as she fell to her fellow teammate, 4-2 (11-3, 17-15, 11-6, 7-11, 6-11, 11-8).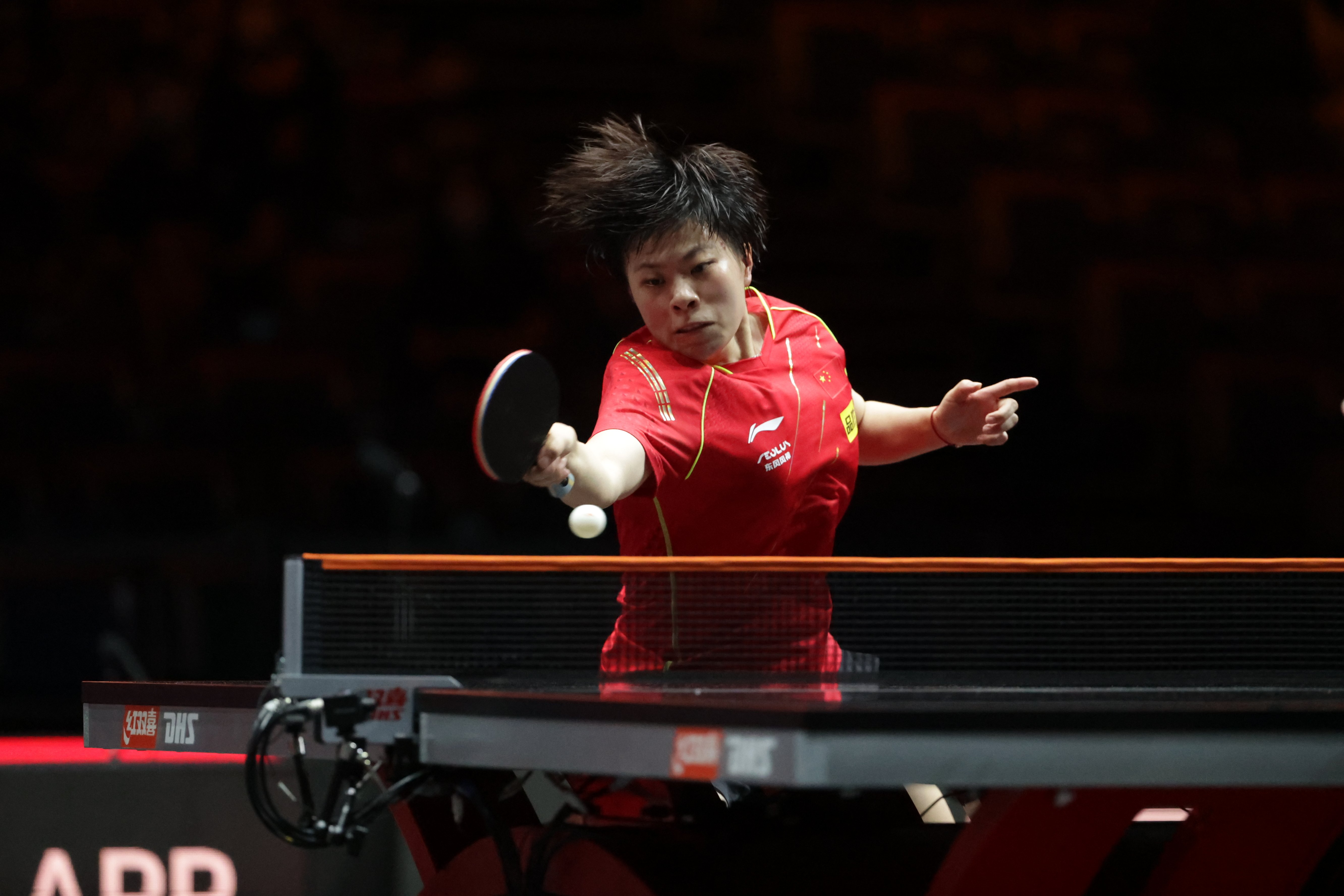 (World No 6, Wang Yidi. Photo Credit : WTT)
With more than S$60,000 awaiting the Champion of the WTT Cup Finals, the match began with both players being rather conservative, as they tried to test each other out. Both the world no. 2 and no. 6 started off their opening game steadily, with 3 points apiece. After a series of intense rallies, Yingsha seemed to grasp the rhythm of the game better, as she immediately took 8 straight points to take the first game, 11-3!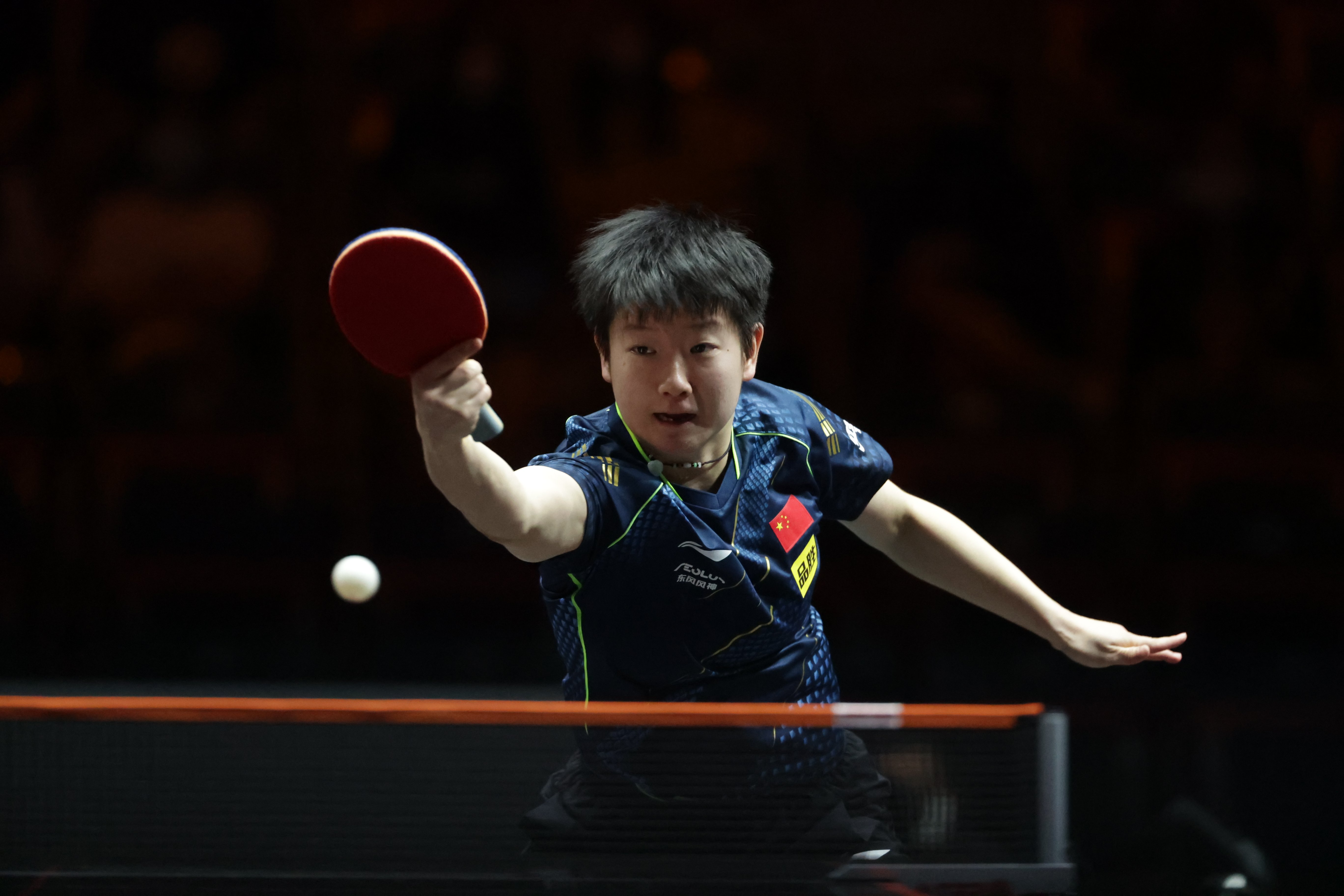 (World No 2 Sun Yingsha. Photo Credit : WTT)
Up against a higher ranked Yingsha, Yidi knew she had to come up with something different, if she wanted to put pressure on her opponent. Having lost the first game, the 24-year-old appeared more relaxed as she entered the 2nd game. Being more daring with her shots, Yidi managed to take the lead, 5-1, and subsequently to 10-7. But her 2nd seeded opponent refused to hand over the game so easily, as she fought back to deuce. After a series of exciting deuce points, it was the more experienced Yingsha who claimed yet another game, 17-15!
21-year-old Yingsha also took a convincing win in Game 3, with a score margin of 11-6, as she never gave her compatriot any chance to take the lead.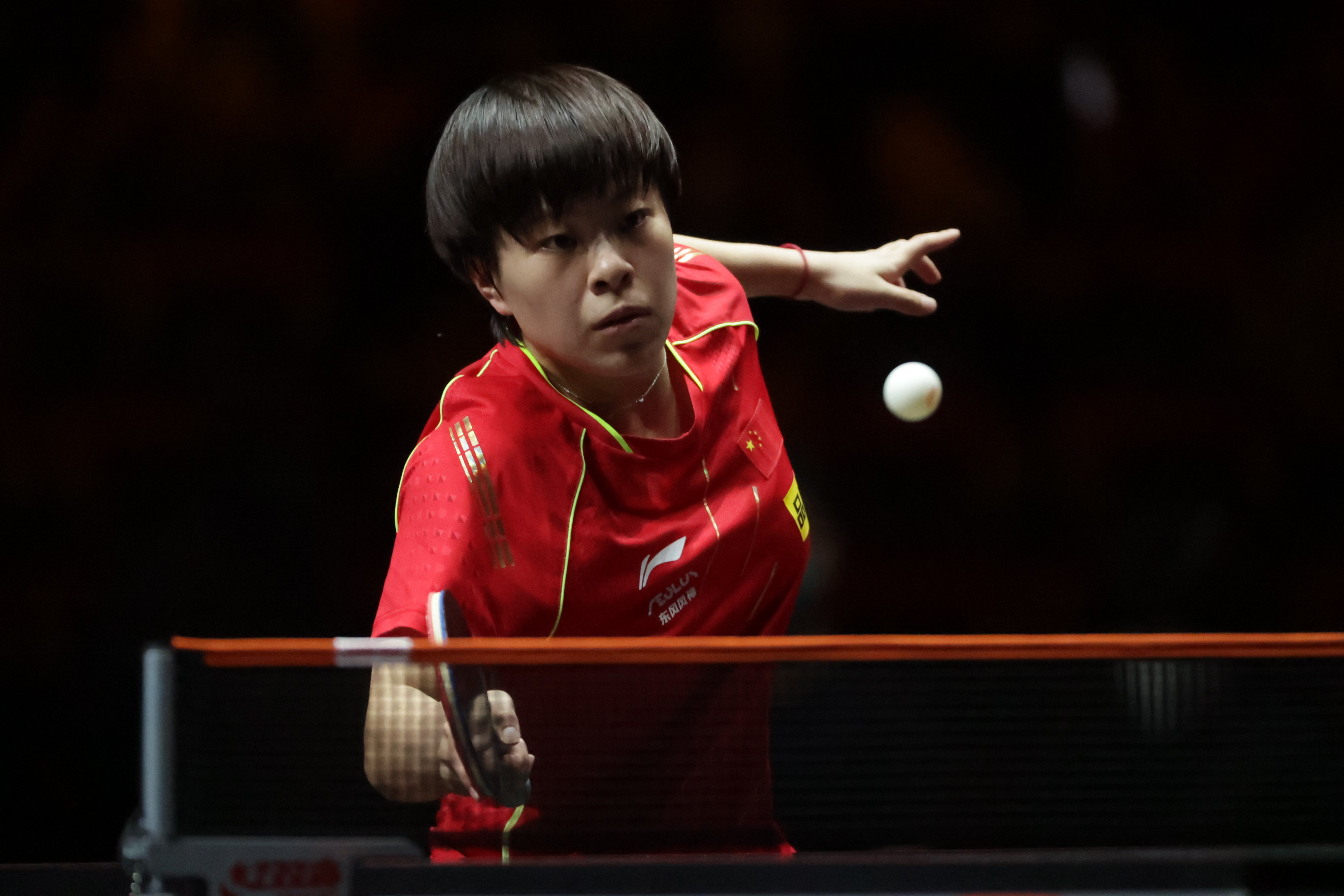 (World No 6, Wang Yidi. Photo Credit : WTT)
Trailing 3-0, 24 year old Yidi had nothing to lose, as she went into Game 4, brave and relaxed. Tweaking her strategy from before, the 4th seed tried to change the pace of the game, by adding variations of speed and spin. Her strategy had seemed to work, as she clawed back the next 2 games, 11-7 and 11-6!
After allowing her opponent to save 2 games, Yingsha was certainly not going to let her opponent go any further. In a closely contested 6th game, both players were tied at 8 apiece. Eventually, the world no. 2 proved herself to the sold out crowd at the OCBC Arena once again, as she decisively took 3 straight points to claim the overall victory, 11-8!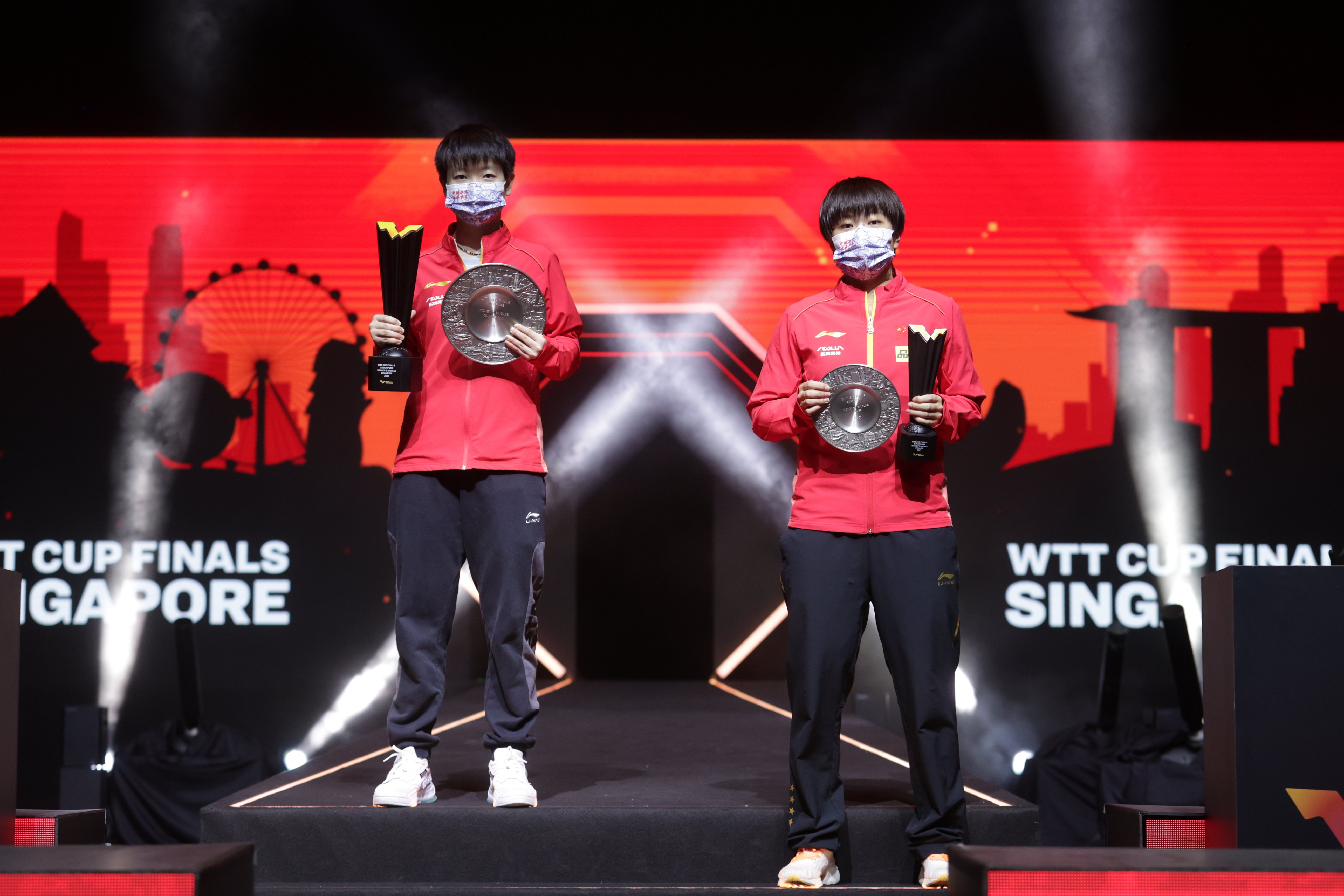 (From L to R : Sun Yingsha and Wang Yidi. Photo Credit : WTT)
"Yidi and I are very close teammates, so I knew the match would be very tough. I did a lot of pre-match preparations, and I'm glad they all paid off in my finals match." expressed an elated Yingsha, in a post-match interview.
With this win, 21-year-old Yingsha took home the total prize money of a whopping $62,000! And this concludes the end of the first-ever WTT Cup Finals, held in Singapore. In the Women's Singles event, Yingsha takes Gold, Yidi bags the Silver medal (+$50K), while world no. 1 Chen Meng and Japan's Hina Hayata share the joint Bronze + $35,000 each as well.
For selected match reports from the WTT Cup Finals in Singapore, do check out https://circle.myactivesg.com/
Edited by Raj Kumar
Pearlyn Koh has been playing Table Tennis competitively for 9 years. She's currently a member of the National Team and had represented Singapore at several major tournaments, including the 2018 Asian Games and World Table Tennis Championships. In 2019, Pearlyn was also the sole Southeast Asian player to enter the Top 16 at the Asian Junior & Cadet Table Tennis Championships. During her free time, Pearlyn enjoys reading and catching up with her friends.